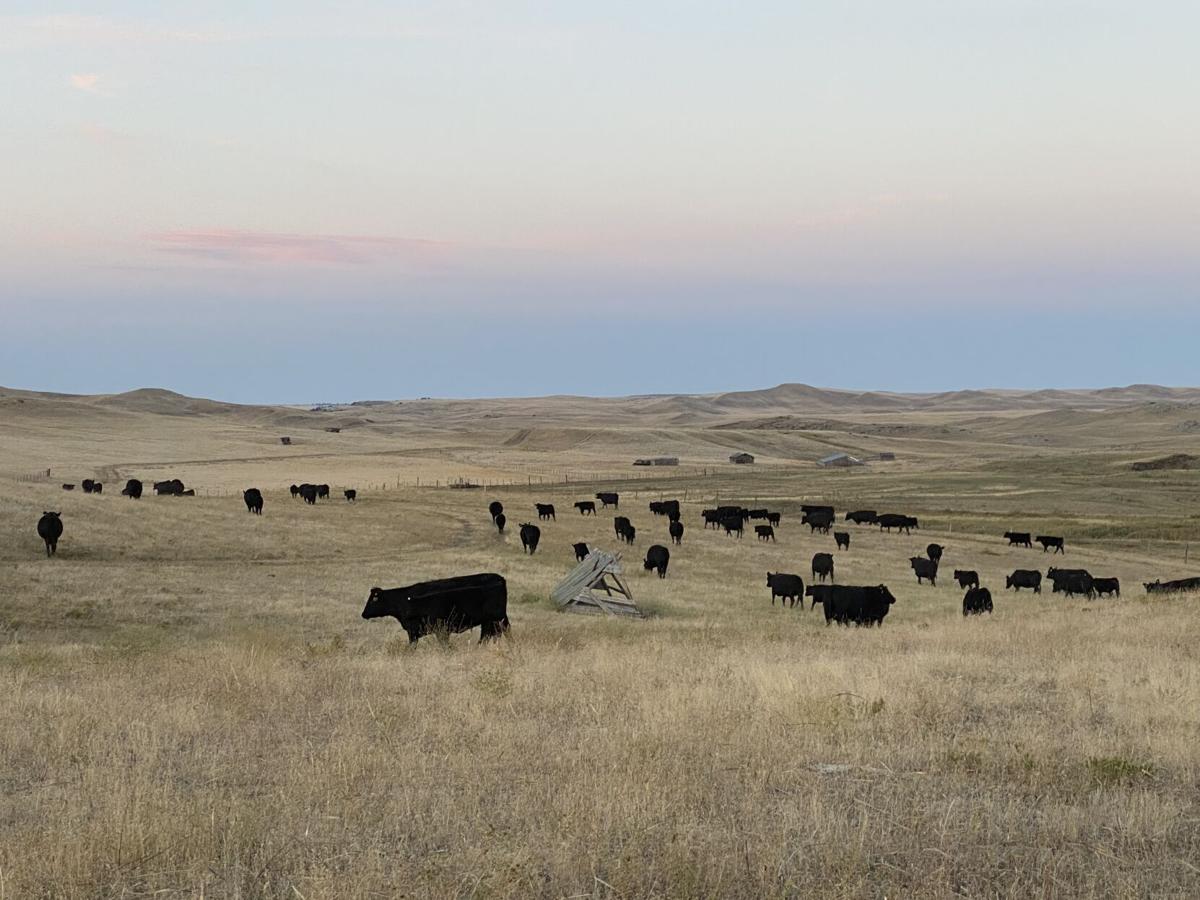 RAPLEJE, Mont – The weather in Montana around the first part of September was tumultuous to say the least. Labor Day weekend saw a major cold front sweep across most of the state causing upwards of a 50 degree temperature change in some areas. For Tyler and Cali Rooney, Monday, Sept. 7,brought a light dusting of snow to their ranch, located in south central Montana. As true Montana ranchers, the Rooneys were just elated at the fact they finally received some precipitation.
"It was a nice little blast of moisture – enough to make the ground muddy anyways," Cali said.
In addition to making the ground muddy, the snow was accompanied with a drastic cold snap. Cali said temperatures dipped down into the upper 20s during the night of Sept. 7. In preparation for the below freezing temps, Cali and Tyler hurriedly tried to get equipment winterized during the day.
"It was kind of a crazy day. Tyler and I were both so cold and soaked from running around outside getting the fire and spray trucks inside and stuff like that. Just two days before we had been out in the warm sun, power washing equipment," Cali reflected.
Thankfully, the sudden cold snap didn't last. During a phone update on Sept. 14, Cali reported temps were now mild, albeit it was a bit smoky outside.
The Rooney's busy run of fall cattle works began on Sept. 12, when the couple pre-conditioned their steer calves. Each calf was vaccinated, poured-on and given an EID tag. In addition, the Rooneys weighed their steer calves to see where they are at.
"Our calves averaged 475 pounds, so they are right on track or even just a little ahead. We figured they would weigh about 450 pounds by now, so we are pretty happy," she added.
The Rooneys had to work about 200 calves, and after they did all the pre-conditioning work the day concluded with Cali and Tyler pulling the rest of the herd bulls and trailering them to their fall pasture.
"It was a long day, but a good day," she said..
Cali went on to say the cover crops have been worth their weight in gold this year – literally. When it turned hot and dry on the 406 Rooney Ranch, forage and range conditions were negatively effected. The cover crops have been a wonderful, nutrient-dense food source for their cattle, helping the calves to put on weight and the cows to maintain their body condition. As commercial operators, the Rooneys are well aware that pounds across the scale are what ultimately pay the bills.  
In addition to cattle work, there are plenty of other ranch duties that are keeping the Rooneys busy. Cali still has her duties as a teacher and Tyler is currently busy with dirt work. There are roads on the ranch that need repaired, wash outs that need filled, culverts that need fixed and creek crossings that need some tender loving care. Intermittent with these fall ranch chores, Tyler has been spending his mornings spraying and getting fields prepared for fall planting.
Fall is a wonderful time of year across Montana and the weather is often perfect for outdoor work. The Rooneys are rejoicing in the fall moisture they have received, but the early snow storm is just a friendly remind that winter is not too far off.