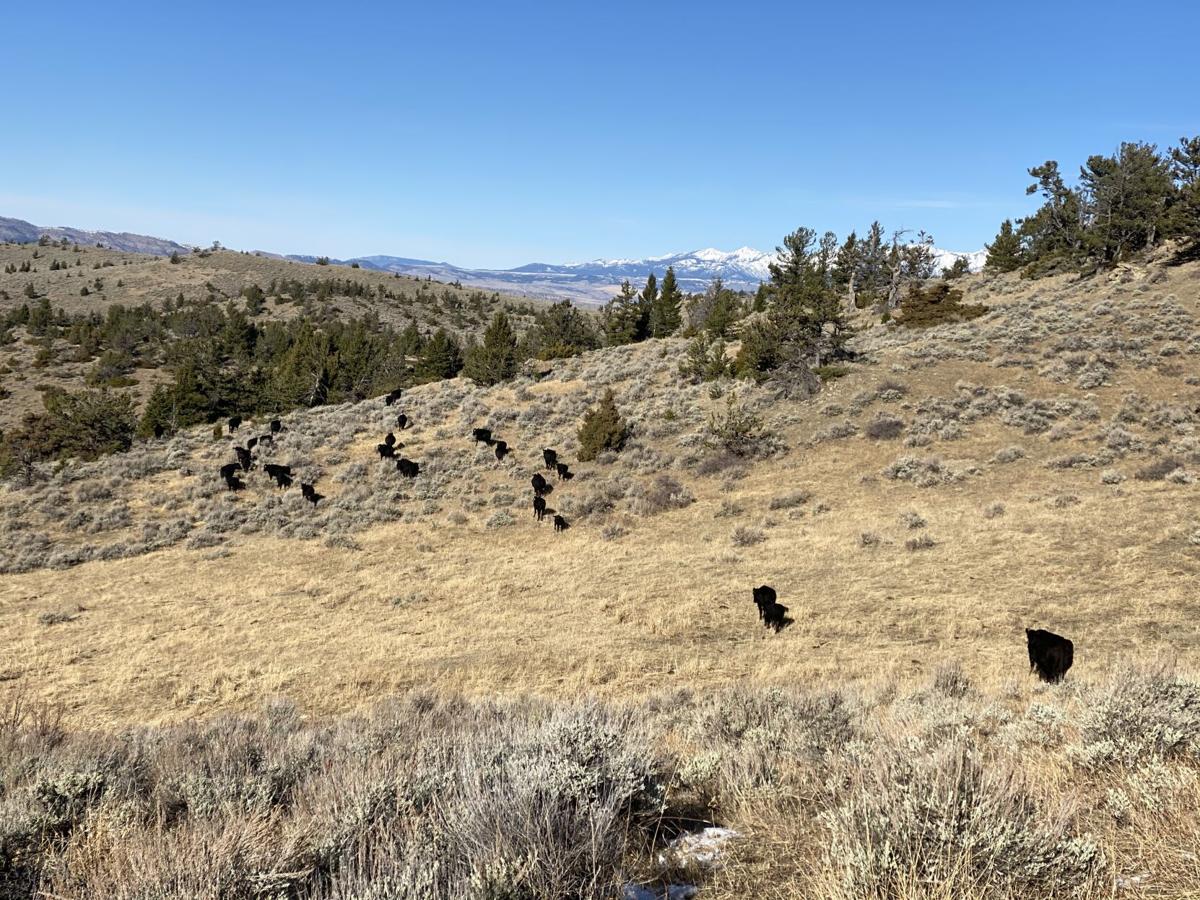 SPRINGDALE, Mont. – It may be the middle of December, but Mother Nature has seemed to miss that memo. At the Felton Angus Ranch, temperatures hovered above 50 degrees on Tuesday, Dec. 8. To say it is "unseasonably warm," may be an understatement.
For Jim Felton, working conditions are prime right now. Warm, sunny days in the winter are a cowman's dream, but with Jim's operation set right in some of Montana's notoriously windy country, dealing with the constant barrage of gusts is becoming cumbersome.
"The wind has really been brutal lately. I've grown up in wind most all my life, but you never get used to it. You still wake up every morning and cuss the wind," Jim said during a phone update.
Despite the wind, Jim went on to say that, overall, conditions are good in Springdale. The area received a big blast of snow in October, accumulating around 2 feet of snow, and that moisture has done the landscape some good.
"The mountains are looking a little bare. They better get some snow for irrigating purposes, but as far as moisture in the ground right here, we are good," Jim expressed.
At the ranch, Jim and the crew have been busy scraping the feedlot out and piling the manure so it can be used to spread on fields in the spring. Jim has also noticed the bulls have been scratching a little bit, which indicates they may have some lice, so he has opted to apply another round of pour-on. Lice are an annoying problem for cattle and controlling them usually presents a whole other battle for a stockman.
The first part of December also kept Jim busy receiving loads of feed. He is thankfully able to grow most all the hay and corn he needs to mix feeding rations, but he always needs a few more components to round out a complete ration. Last year, he added potatoes into the mix and this year his feed rations will contain wet distillers grain and some sugarbeet pulp.
Being able to affordably provide feeder and fat calves with a full balanced ration is always the goal. Jim was able to contract the modified distillers grain before the price jumped on the product, and the sugarbeet pulp, which is shipped from Billings, is proving to be a good alternative energy source to corn.
"I always keep my eyes open for cheap feed," Jim chuckled.
He received his last load of feeder calves just before Thanksgiving, so all the calves are currently out on a pasture eating a really high roughage diet. By and large, calves across Montana came in lighter this year compared to their operation's average. Jim has heard some producers say their calves were nearly 100 pounds lighter this year. He likes the feeder calves to weight about 700 pounds before he starts them on a really hot ration, so they are just munching away on some hay and a little bit of corn right now while they grow.
Luckily, Jim's feeder calves have remained relatively healthy, only having doctored three out of the bunch so far. Juggling calves that come from programs with different vaccine protocols can be a challenge, so Jim is very pleased with how healthy this particular bunch of calves is.
Looking ahead, the Felton's annual bull sale is just around the corner, so the process of readying sale bulls is about to begin. To start it off, sale bulls are scheduled to be semen tested the week before Christmas.
"This is very early for me. We usually don't start testing bulls until the middle of January," he said.
Normally, clipping of the Felton sale bulls begins shortly after the first of the year with the first round of semen testing to follow the middle of the month. Jim figures it just makes a bit more sense to switch it up this year and test earlier to avoid paying to clip bulls that will just never make the sale.
As the calendar rolls to 2021, bull sale prep at the Felton Ranch will pick up no doubt. For 48 years the Felton family has been dedicated to selling growthy, athletic bulls that are ready to step off the trailer and go to work. 2021's sale offering will be no different.