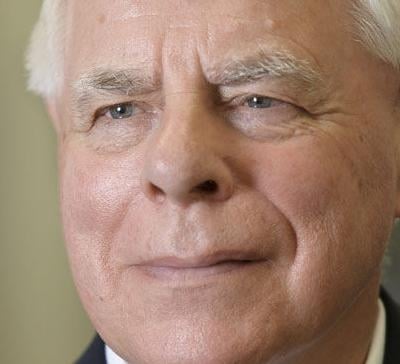 How has the farm economy performed nationally and regionally over the past four decades?
Vincent Smith, Ag Economics and Economics professor at Montana State University, who has extensively researched ag policy, talked to producers about farm policy and the ag economy at the MonDak Ag Research Summit earlier this year.
Farm policy starts with the new Farm Bill, which is already under consideration by farm groups and legislators.
"By Sept. 30, 2023, Congress will have gathered together to write the next Farm Bill to replace the current Farm Bill, introduced in 2018," Smith said.
Every Farm Bill going back to the first in 1933 has had a sunset clause, where its provisions end on a specific date. That end date is currently September 2023.
"Not uncommonly, the Farm Bill is likely to show up anywhere from a few months to a couple of years late, and Congress usually extends its provisions from 3-6 months beyond the formal end date," he said.
Farm groups often cite the "net farm income" when they are asked, "What is the well-being of family farms in the U.S.?"
Net farm income
While net farm income is used for lobbying, Smith pointed out that it is not a very good indicator of farm well-being.
"Families that own farms, on average, receive only 20 percent of their income from farms, which is what they report on tax forms from the farm," he said.
On average, the other 80 percent comes from other sources, including off-farm income, such as small businesses, or pensions from being former police officers, veterans or other retirement income.
Farm operators or other farm family members often have employment off the farm, including spouses that work in town.
"The spouse might be the nurse or the farm operator might be the county Extension agent," he said.
Even among the largest farms – with farm assets worth more than $6 million on average – the farm owner receives only 50 percent of household income from the farm on average.
Smith pointed out that one way ag economists are thinking about the farm is not so much as a generator of income, but as a generator of wealth.
"We have heard very wise farmers talk about how the farm is their retirement income, meaning they developed the farm and they plowed resources into the farm. Then, when it comes time to lay down their combine harvester, they then lease the farm out to a neighbor or a younger farm relative comes in to operate the farm and generates income for their retirement," he said.
Farm subsidies
Farm subsidies play a role in net farm income, both nationally and throughout the region.
"If in general, livestock prices, especially the cow/calf operation prices and grain prices, are following the national trend for prices, then Montana agriculture is performing very similarly to the U.S. farm economy as a whole, especially in the area of grains and livestock," Smith said.
Since 2004, when corn prices began to rise sharply, wheat prices have been closely related to corn prices.
Corn prices rose sharply in 2012, and wheat prices moved, as well.
"Corn and wheat tend to follow each other because low quality wheat is used for animal feed and its price forms the base on which wheat farmers receive premiums for protein content and other quality attributes," he said.
Net farm income is a dual income measure.
"It is composed of the measure of the value of what one has produced throughout year, including unsolved inventory minus all-cash crops plus all depreciation allowances," Smith said.
Many ag economists say net farm income does not say enough about the flow of cash into a farm business.
Net cash income
Net farm income – with the exception of 2003 – is often lower than net cash farm income.
"Net cash income is a better measure of cash flow," Smith said. "It is the total cash income received minus total cash outlays made during the year."
That is the income available to the farm to repay debts, handle interest payments, pay mortgages and more.
Smith said the numbers he presented were realistic because they were inflation-adjusted numbers.
Most years, net farm income was close to its long-run average, except for the years from 2011-2014, when nationwide farm incomes were close to record levels.
The other year net farm income was not close to its long-run average was in 2016, when net farm income was lower than its expected level.
"One of the reasons for the relatively low level of net farm income in 2016 was that the amount of machinery bought in 2010-2014 was heavily depreciated for tax purposes in 2016," he said.
Only 1973 generated less net farm income.
COVID-19 payments
Farm income was close to normal between 2017 and 2019, but was higher in 2020.
"In 2020, the federal government provided additional payments to farms nationwide in COVID-19 relief subsidies, in addition to Farm Bill authorized payments for conservation and price and income supports," he said.
Those included the Agricultural Risk and Price Loss Coverage programs that replaced the Direct Payments program in 2014, as well as other programs.
"With one or two exceptions, until we get to 2018-2020, the share of government payments in total net farm income was relatively stable," he said.
From 2018-2020, there was a tremendous surge in government payments to farms.
"The former administration under President Trump provided substantial new subsidies to farmers in 2018 and 2019 to compensate for losses from a set of aggressive policies to restrict imports," Smith said.
China and other countries involved responded with tariffs, as these countries were allowed to do under World Trade Organization rules.
Trade wars
"Those trade war initiatives in 2017 especially harmed soybean producers, substantially reducing soybean prices," Smith said.
Hog prices were also hit, but grain prices were not as affected through the trade wars.
A new Market Facilitation Program generated other payments to farms in 2019 for trade policy related losses.
In addition, there were payments to provide COVID relief in 2019-2020.
"Direct payments from the federal government to farmers more than doubled in 2020 through COVID relief packages," he said.
While not involving the MonDak region, there were disaster relief payments from hurricanes, tornadoes and other natural disasters nationwide.
How solvent is the farm sector?
In 2000 and 2001, crop prices were "very low." But the really "bad times" for agriculture were from 1980-1985.
"Those years were largely a consequence of flawed lending policies of the Farm Credit System, where you could borrow up to 98 percent of the value of any land or equipment you purchased," Smith said. "That's not normal borrowing. Coupled with a decline in prices in the earliest part of the 1980s, it put a real squeeze on many farms."
The debt-to-equity ratio is always higher than the debt-to-asset ratio.
From 2000-2013, the debt-to-asset ratio for the sector declined from 15 percent to under 12 percent, after four good years in agriculture.
"Now the debt-to-asset ratio is back to 14 percent, but going down a little bit to the upper 13 percent range, according to USDA's forecast for 2021," he said.
The debt-to-equity ratio at the end of 2020 was about 16 percent.
"If this were any other industry, the people who comment on the ag industry would be saying ag is a great place to invest with lots of equity and very little debt," he said.
In 2021, the ag sector is in "reasonable shape," which is reflected in the annual rate of return in agriculture.
If a person owns land, or a large percentage of the land they farm, including combines and buildings – fixed assets – over the last 30 years the average annual rate of return has been on average about 5 percent.
"It is not as good as putting money in the stock market, but compared to many other investments, (farming) has been a solid performer," he said.
In three of those 30 years, there was a small negative rate of return. In some years, however, the rate of return has been "very substantial."
"What that suggests is that nationally, the average farmer who owns just over 60 percent of the land they farm has done quite well with their investments in farm assets," he said.
Smith also noted that from 2005-2021, the interest rates on secure low risk assets have been close to zero or negative.
Farm surveys
Are some farmers facing significant financial distress?
Smith pointed to the USDA indicators of financial distress to find out whether that is the case, adding that this data has only been available since 2005 through a farm survey.
"The highest debt-to-asset ratio that we have observed is with the largest farms, particularly crop farms," he said.
Using standard financial criteria, the USDA Economic Research Service suggests when a farm's debt-to-asset ratio is around 50 percent, those farmers would likely experience problems.
As an indicator of financial soundness, ag economists looked at the extent to which farmers had money from the farm itself and off-farm income to take care of their debt repayments and interest obligations.
At the end of 2018, depending on the size of the farm in terms of sales, between 1.5 percent and 2.8 percent of farms were facing economical stress on average.
Nationally, about one in 40 farms were facing severe farm distress, meaning they were facing significant challenges in meeting their obligations to the bank or other lenders.
"On average, since 2000, even in years that seemed bad in terms of prices and farm incomes, compared to the financial performance of most other sectors, they were not that bad and that is great for agriculture," he said.
Crop insurance
Summing up, Smith pointed out that crop insurance subsidies have been vital for farmers. 
Since 2012, crop insurance program subsidies have averaged $8.5 billion a year nationally, with $6 billion going to the farmer and $2.5 billion going to the crop insurance company. 
"Crop insurance is important for farmers," Smith said.