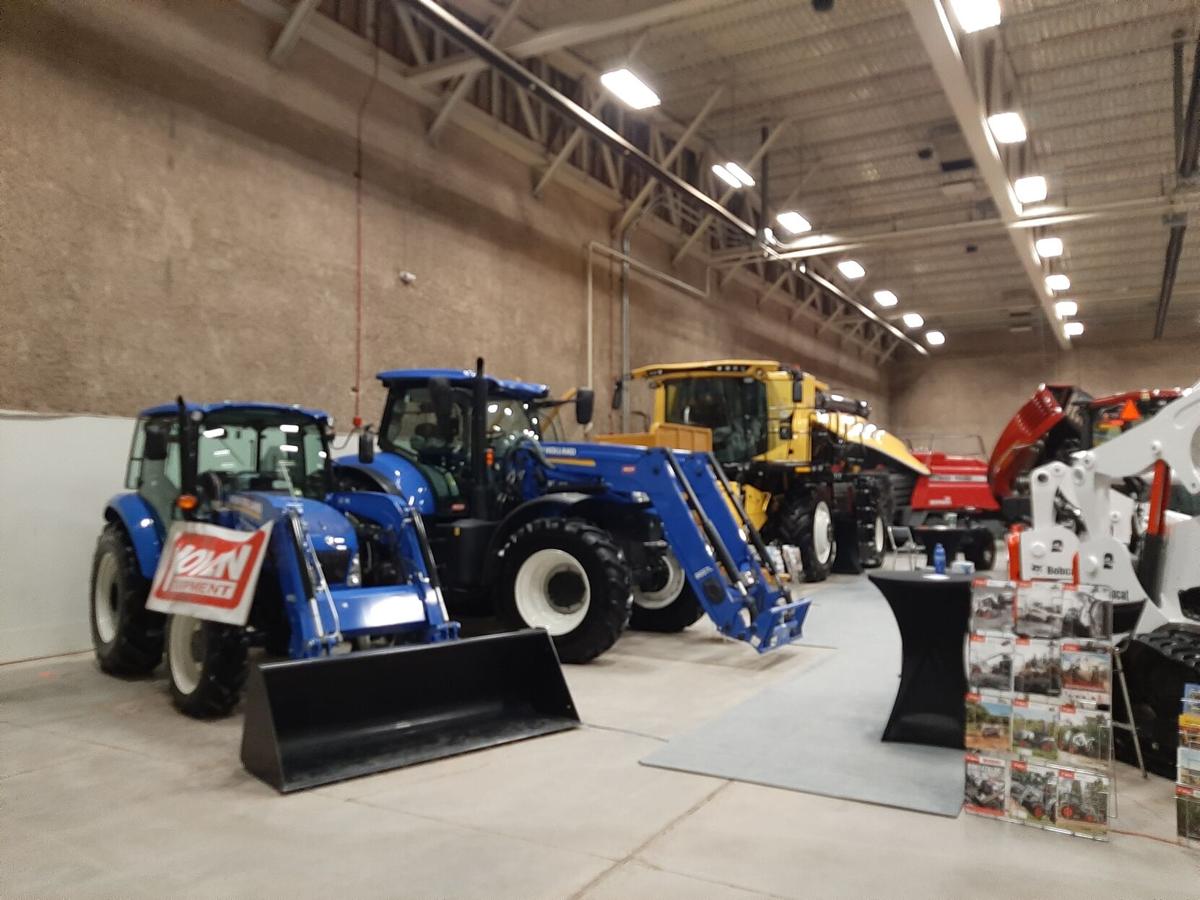 GREAT FALLS, Mont. – For Montana agriculturalists, the kickoff to the new production year is marked by the Montana Agriculture and Industrial Exhibit (MAGIE). Produced annually by radio station 560 KMON, the MAGIE has grown to be one of Montana's premier agriculture and industry trade shows. The event will be held January 20-22.
After COVID restrictions in 2021 required the MAGIE show be held virtually, Randy Bogden, ag director for 560 KMON, was pleased to announce the 2022 MAGIE will once again take place in person at the Pacific Steel and Recycling Four Season Arena in the heart of Montana ExpoPark.
"We will have vendors from all over, not only the United States, but Canada, as well, that will be representing every facet of agriculture. If you are in the world of agriculture and you need something, this is the exhibit to be at," Bogden stated.
The main purpose of agriculture tradeshows is to bring industry-pertinent products and technologies to one convenient location so producers can learn, network, and make business decisions for the coming production year. This year's MAGIE will be as big and diverse as ever with numerous vendors for farmers to visit with – tractor dealers, seed dealers, fertilizer and chemical representatives, professional ag businesses and construction companies.
"The exhibition hall is designed to showcase the biggest of the equipment down to the smallest of products that support and enhance agriculture. It doesn't matter what you do in agriculture, there will be something at the MAGIE that you will find an interest in," Bogden said.
With so much to see and take in, luckily, the MAGIE will run for three full days. The exhibition hall will be open from 9 a.m. to 5 p.m., on Thursday, Jan. 20, and Friday, Jan. 21. On Saturday, Jan. 22, the hall will be open from 9 a.m. to 4 p.m.
4-H and FFA members from across the state will be participating in meat and livestock judging contests at Montana ExpoPark on Saturday, Jan. 22, as well. Co-hosting youth events with one of Montana's most premier agriculture industry exhibitions is a great way to connect generations and spark inspiration within the future of the agriculture industry as a whole. Those wearing their official 4-H and FFA attire will be let into the MAGIE free of charge on Jan. 22.
"We heavily support youth in agriculture. It is always exciting to get those youth back in the building and let them walk around and learn more about agriculture," Bogden said.
If nothing else, 2021's in-person hiatus highlighted how important camaraderie is within the Montana agriculture industry. Since it first began some 40 years ago, MAGIE has come to be as much of a social gathering as it is an exhibition. The timing of the year makes it possible for farmers and ranchers to take a short break from their operation, meet up with friends, and discuss the plans and needs for the upcoming production year.
"This is going to be a great opportunity to get back together. Personally, I am just excited to visit with producers and see all the vendors," Bogden concluded excitedly.
For more information on the 2022 MAGIE, please visit magiemt.com.