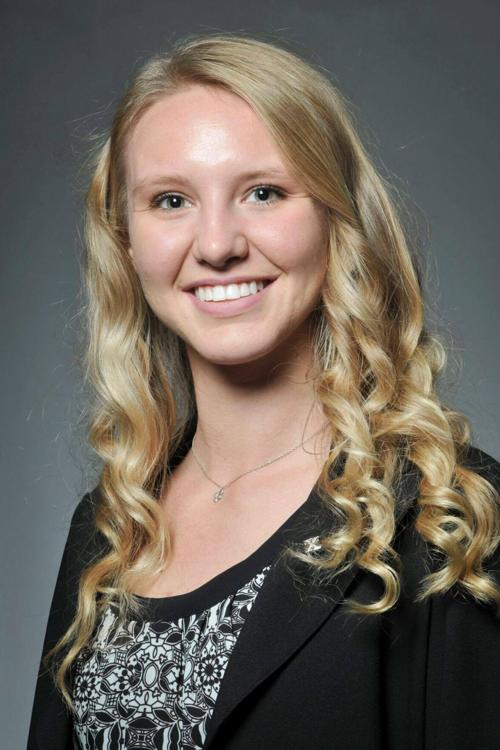 MILES CITY, Mont. – In partnership with the Montana Farm Bureau Federation and the Montana Meat Processors Association, Miles Community College (MCC) has been working on building and establishing a meat processing certification program. Since being announced the end of June, the program continues to gain momentum with a recent $25,000 donation from Northwest Farm Credit Services and the hiring of Tina Rutledge as the new program coordinator.
Originally from North Carolina, Rutledge grew up on a small Black Angus cow/calf operation. Thirsting for further knowledge and experience in beef production, Rutledge headed north and west after high school, attending college at South Dakota State University. She graduated in May of 2019 with a degree in animal science/pre-vet medicine.
While in college, Rutledge took general meat science courses, but it was her extensive internships that really prepared her for her new position with MCC.
"I was an intern at Merck Animal Health for three months and we performed hundreds of necropsies on mostly cattle and swine. I also worked at the monogastric lab at South Dakota State and we also did necropsies there. Both of these experiences allowed me to understand food animal anatomy and physiology," she explained.
As luck would have it, an internship with Purina Mills led Rutledge to Glendive, Mont. Now residing in Terry, Mont., eastern Montana has become a home away from home for her. When the position at MCC opened up, Rutledge applied, feeling it would be a great way for her to start her post-college career in agriculture.
Since taking on her new position with the program during the first part of November, Rutledge has been able to witness the program continuing to gain traction. Monetary donations, like the gift from Northwest Farm Credit Services, have done wonders for bolstering the program recently. Also of note, students who enroll in the program are now eligible to apply for financial aid.
Rutledge offers due credit to Kim Gibbs, head ag instructor for MCC, as she has been largely instrumental in working with partners to build this program from the ground up.
"This program has come a long way these last few months. Kim has done an amazing job putting this all together," Rutledge added.
The program was officially open to students for the fall 2020 semester, but with it being so new, MCC was not in a position to do much recruiting, so no students actually enrolled. Over the course of this past semester, MCC, Farm Bureau and Rutledge have been steadily spreading the word about the program and everyone involved is looking forward to an exciting spring semester with classes officially starting Jan. 20.
This one-year certification program is a unique mix of online instruction and hands-on internships. The first semester will include an ongoing communication class and two, eight-week meat program specific classes. The first eight-week class will be a meat processing course where students will learn about sanitation, marketing strategies and all the different cuts on a carcass. The second eight-week class will find students learning about food safety and handling. The first semester will also include two separate eight-week internships.
Continuing on into the second semester, Rutledge says students will take a biology class and lab, a math class, a writing class and a second meat processing class. Like the first semester, students will again participate in two eight-week internships.
There are learning outcomes associated with the internships and most notably, the internships are paid. With the classes being online, students can participate in the program from anywhere in Montana and the surrounding states.
As part of her job, Rutledge will stay in close contact with the students and the meat processors offering the internships just to ensure the logistics of the program are on point and that learning objectives are being met for both involved parties. She will also be teaching the meat processing classes.
"I am really excited about it. It's going to be nice to see the meat processors having access to a more competitive work force," she said.
Students interested in applying for the program are encouraged to check out MCC's webpage at www.milescc.edu or they can e-mail Tina Rutledge directly at rutledge@milescc.edu.