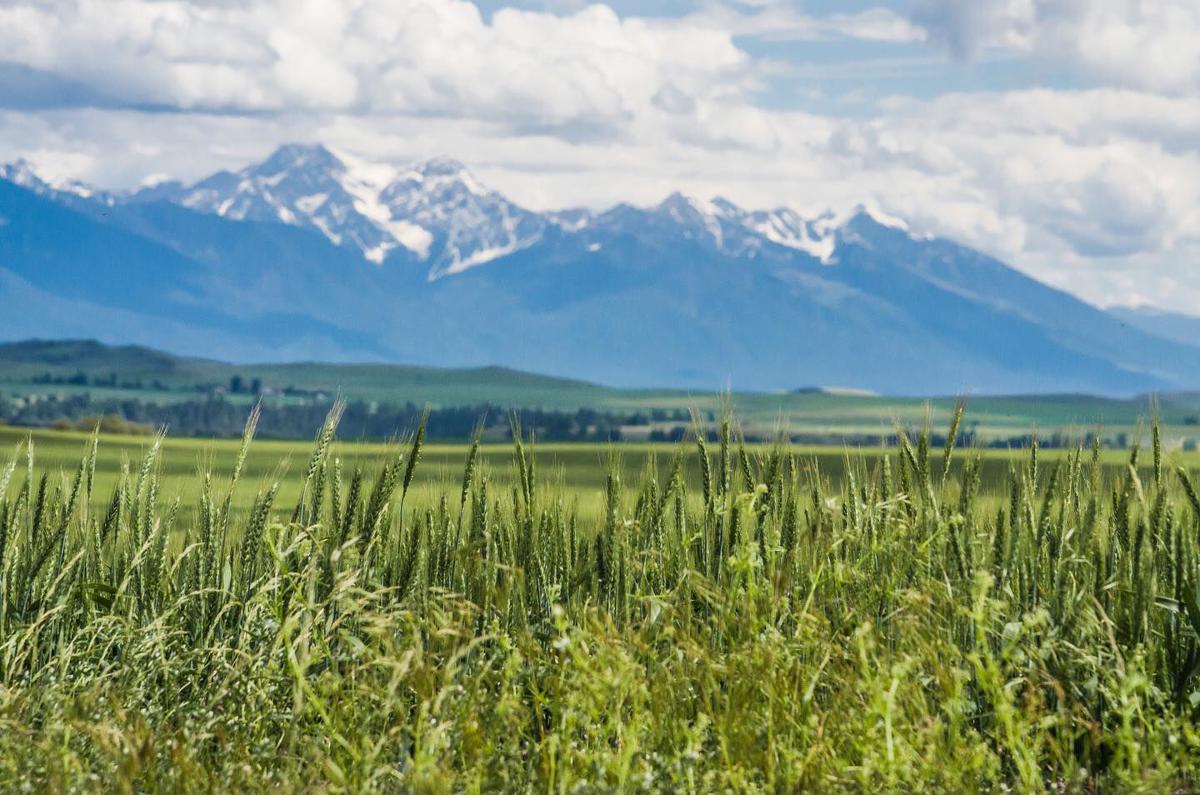 GREAT FALLS, Mont. – Montana Grain Growers Association (MGGA) plans to have a booth at the MAGIE that celebrates wheat and barley producers in Big Sky Country.
MGGA has been going to the MAGIE for many years, an important show for producers since it is held in the midst of the Golden Triangle, where high quality wheat and barley are produced every year.
"Farm shows like the MAGIE are important to MGGA, because it gives us a chance to network and catch up with producers and agribusinesses across Montana and other states," said Emily Robinson, event coordinator for MGGA, who has been planning their booth at the show. "New technology is coming out all the time, so these shows keep everyone up to date and in the know."
The MGGA board of directors and MGGA staff will be at the MAGIE to answer any questions grain growers in the state may have. There are 14 districts in Montana that are represented by directors.
"Montana farmers stop by our booth at the MAGIE and the directors will talk to them about becoming a member of MGGA, and also explain everything from grain prices to what is happening in Washington, D.C.," she said.
Many producers are aware that Lola Raska retired as MGGA executive vice president.
"Alison Vergeront took her place at the beginning of 2021, so she has been with us a year now as executive vice president," she said.
In addition, the MGGA president of the board of directors is Tryg Koch, who was raised in the Flathead Valley, and is the co-owner of Heritage Custom Farming and Creston Seed Sales.
"I'm hoping to bridge the gap between suits and ties on the hill and the boots on the ground in agriculture. We need to fully understand how the two work side by side. While one side grows the food, the other one keeps and implements safety nets," Koch said. "Both need each other in order to keep Montana producers in the business of growing some of the highest quality grain in the country." 
Robinson said at the end of last year, "We gained new directors on our board, Chase Brady from Fairfield and Dustin Mathiason from Fallon."
The new executive officers, in addition to Koch, are: Nathan Keane, Loma, vice president; Boyd Heilig, Moore, treasurer; Klayton Lohr, Shelby, secretary;
and Mitch Konen, Fairfield, past president.
The MGGA booth will showcase products that are not only grown in Montana, but produced in Montana, as well.
Montana Grain Growers have been through a rough year, but Montana farmers are optimistic for the new year.
"It was a rough year in 2021 for grain producers across the board. It started off promising, but then the drought hit and there was no moisture through a majority of the growing and harvest season," Robinson said. "With no moisture, crop growth was stunted – the heads on wheat and barley didn't fill all the way, so yield was down. A field may have looked good and full off in the distance, but coming up on a combine and looking down, the crop was very sparse. And with the low yields, producers couldn't really take full advantage of the high grain prices. Fires were a problem with it being so dry. Who knew we'd have a fire season into December?"
At the MAGIE, the MGGA plans to talk about how Drought Assistance and WHIP Plus was a huge saver for a lot of producers this year.
"Some producers just baled their wheat for hay and sold it that way, since hay prices were high. But growers pulled through – they're resilient," she said. "They harvested, took it to the elevators, and are optimistic for the next year and what it holds – hopefully more moisture. You take the bad years with the good, learn from it and push on."
The endowed chair position was filled in October, with Dr. Venugopal Mendu selected for the Winifred Asbjornson Plant Sciences Chair and as an associate professor at Montana State University. He began his position in January helping Montana grain growers.
The MGGA is an organization of Montana grain producers who, by combining their strengths, voices, and ideas, work to insure a better future for themselves, their industry and the consumer.
"We are a commodity-specific organization representing the interests of Montana wheat and barley growers, and we use the contacts and experience gained over more than 60 years to affect the laws, regulations, and rules that we farm by," Robinson said.
Stop by the MGGA booth at the MAGIE and ask the team any questions about wheat and barley. They will have the answers.
For more on MGGA, see https://www.mgga.org.