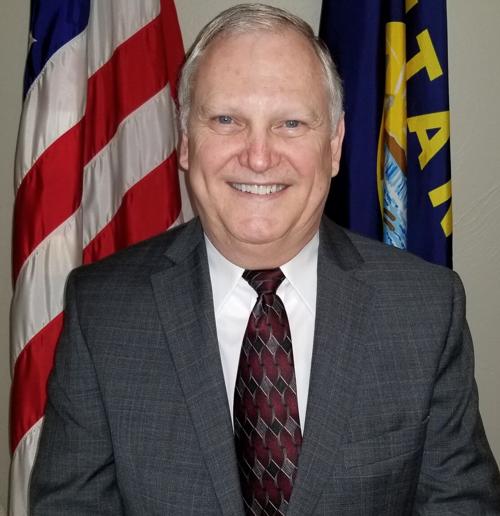 Mike Foster, the newly appointed director of the Montana Department of Agriculture, brings years of political and administrative experience to the job. As Governor Gianforte's first agency head appointment, Foster began his new position on Jan. 5, 2021.
Born and raised in Townsend, Mont., Foster is a fourth-generation Montanan. Although his parents were not directly involved in agriculture, Townsend has always been an agriculture-based community. Growing up, Foster often found himself having agriculture-based jobs.
"I was not raised on a farm or ranch, but I spent a lot of time in the fields changing hand lines and throwing bales of hay around. I remember picking rocks for a dollar an hour," Foster reflected during an interview.
After receiving a bachelor's degree from Western Montana College in Dillon, Foster taught high school for three years. He then decided to go back to school himself, receiving another bachelor's degree from Carroll College in Helena. Foster then went on and received a master's degree in public administration from the University of Montana.
In 1991, Foster began his political career, representing the Montana House District 32 from 1991-1994 and the Montana Senate District 20 from 1995-1998. During this time Foster represented the Montana counties of Broadwater, Meagher and Jefferson, as well as the rural parts of Lewis and Clark and Cascade counties. Agriculture was and still is the beating heart of these counties, and Foster attests, he took great pride being the voice for these areas in the Montana Legislature.
During his time in the Montana Legislature, Foster worked closely with grassroots organizations like the Montana Farm Bureau Federation, the Montana Stockgrowers Association and the Montana Grain Growers Association. After growing up surrounded by agriculture, Foster says he had gained a deep appreciation for the lifestyle, and thusly, getting to work closely with ag-based organizations became his favorite part of being a legislator.
"I am very proud of the fact that agriculture is the number one industry in Montana," Foster stated.
Foster's support of agriculture didn't end after his initial political career. H was appointed in 2018 by the Trump administration to serve as the State Executive Director of the Montana USDA Farm Service Agency (FSA). The FSA is often a producer's first point of contact following natural disasters and market disruptions, and Foster says he was always impressed and humbled to be able to work for an agency staffed with employees so dedicated to helping Montana's farmers and ranchers.
As the new director of the Montana Department of Agriculture, Foster is pleased to once again find himself surrounded by people so focused on the collective success of Montana's agriculturalists. Feeding off of that, and with the help of his previous career experiences, Foster hopes to further develop strong working relationships between the Montana Department of Agriculture and other state and federal ag-focused agencies.
"The goal is to help the agriculture community, and if there are ways we can partner, we will find those ways," Foster added.
Governor Gianforte has made it clear that economic stimulation is of a top priority for his administration. That goal is one Foster plans to help facilitate, noting that agriculture is Montana's number one economic driver. Collaborating with industry-led, grassroots organizations, Foster wants to explore ideas in areas like value-added and market accessibility. Tying in with that, Foster wants to address what kind of transportation improvements may need to be made in the state so producers and agribusinesses can have an easier time getting their products to markets.
Foster's first week on the job as director of the Montana Department of Agriculture certainly was a busy one. Not only is Montana experiencing an administration shift, but 2021 is also a legislative year. After getting his feet on the ground in his new position, Foster plans to start reaching out to Montana's agriculture organizations. His years as a Montana Legislator have taught Foster that legislative years can be hectic, but with dedication and a focused direction he plans to get right to work advocating for Montana's ag industry.
In conclusion, Foster said he feels very honored to be a part of Governor Gianforte's administration and is looking forward to helping the Governor and Montana agriculture achieve their goals