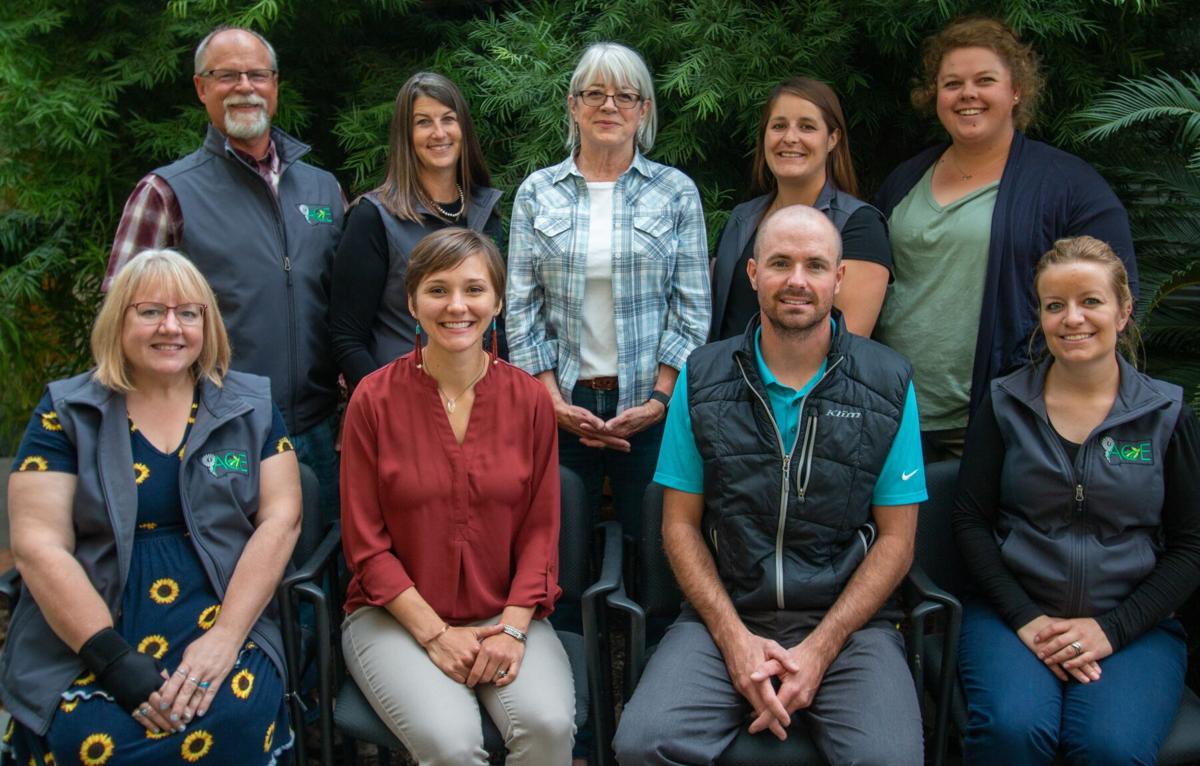 Developed as a leadership program to help empower, educate, and build confidence in Montana Farm Bureau Federation (MFBF) members, the ACE program – which stands for "Advocate. Communicate. Educate." – has now opened the application period for those interested in participating in classes for 2022.
About five years ago, then MFBF Director of Governmental Affairs Chelcie Cargill realized there was an air of hesitation across the membership. Although MFBF is a grassroots policy development organization by agriculturalists and for agriculturalists, Cargill noticed members seemed reserved and hesitant to stand in front of people and advocate for their industry, especially during a legislative session.
Cargill contemplated this dilemma and ultimately created a program that works at building foundational leadership and advocacy skills in individuals.
"This is a leadership program that develops personal and professional skills so people can not only better serve their county Farm Bureaus, but on a broader stage, better serve rural Montana and the ag industry," Cargill said.
The ACE program focuses its teachings around three foundational pillars: grassroots engagement, issue advocacy, and leadership development. The one-year program is broken down into six seminars addressing these pillars. To encourage a more intimate interaction, the program is also capped at 10 participants.
Cargill has designed the ACE program to encourage personal growth through contemplation and introspection. Those in the ACE program develop as leaders because they discuss the tough questions. When it comes to advocacy, participants grow as leaders because they learn how to navigate difficult and uncomfortable situations.
JM Peck, MFBF member and the chair for Young Farmers and Ranchers, participated in the ACE program in 2019 and said the program really taught him how to advocate for agriculture and he learned to respect the lessons that come out of different scenarios.
"I think the most impactful thing I learned was how important it is to advocate for agriculture and that advocacy takes many forms. The most important conversations to have are the ones that are a bit uncomfortable," he added.
As a leader in his community and within the MFBF organization, Peck has found the teachings of the ACE program to be invaluable. He says without a doubt, he is a better leader for having participated in the program.
"I have become a better speaker and writer because of the training I had through ACE. I have also applied the soft skills we learned such as being a better listener and how to build better relationships with people and groups inside and outside of the ag community," he said.
Dana Jansen, a rancher and teacher from Broadview, Mont., is participating in the 2021 ACE program and she says it is actually hard for her to find the words to describe what the program has done for her personal and professional development.
"If I had to narrow it down to one thing that was the most impactful, I think it would be defining and realigning ourselves with our core values and using those values to be of a service to yourself and others. Being able to reconnect with my values and then the greater values of the Farm Bureau was really satisfying and really transformative for me," she explained.
Jansen has found the program to be very inspiring and articulates the camaraderie shared by individuals with a passion for their rural community and the agricultural way of life as "very special."
The pinnacle of the ACE program happens at the annual MFBF Convention, which is held every year in November. There, the current ACE participants give a 10-minute presentation and pitch an idea or project they have developed and want to implement in their community or county Farm Bureau organization.
"At the convention we get to hear those presentations and there is an audience that offers feedback and suggestions for the project's implementation going forward. So this is how the program comes full-circle," Cargill explained.
The enriching ACE program is open to any MFBF member that has a desire to further develop their leadership skills. New members and established members alike are encouraged to apply and there is no age requirements. In fact, Cargill notes generational nuances often add another layer to the intimacy of the program.
Applications for the ACE program are found on the Montana Farm Bureau website, mfbf.org. Applications are due by Dec. 1 with a committee meeting shortly after that to select the year's 10 participants.
To learn more about the program, please contact Liv Holt at livh@mfbf.org, 406-581-3996, or Sue Ann Streufert at sueanns@mfbf.org, 406-587-3153.