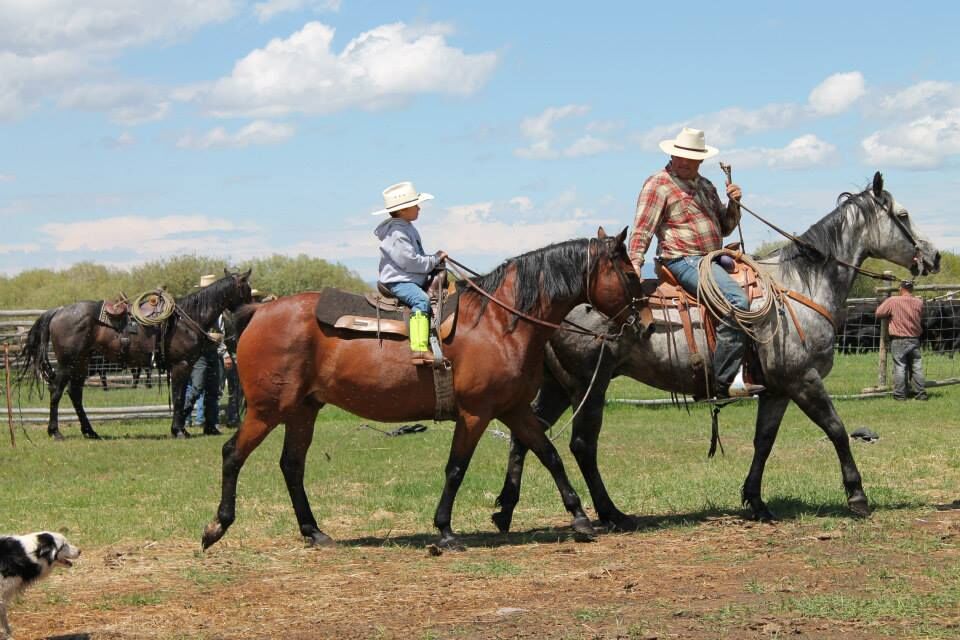 According to the latest census results, the average age of a Montana farmer is 58.2 years old, up 1.2 years from the 2012 census. Moreover, the number of farms in Montana has been steadily declining over the past 20 years. There are a plethora of factors that play into those humbling statistics with the bottom line simply being, not enough young people are returning back to the family operation.
One such factor that may be a dominant one in whether or not a young person returns to their family's operation is student debt associated with a post-secondary education. It costs about $7,700 a year to attend Montana State University and about $7,400 a year to attend the University of Montana with the average student debt in the U.S. being just over $32,000.
Facing those startling figures, young agriculturalists are often financially forced to look for a job somewhere off of the farm. It's hard to chip away at debt like that with the current U.S. farm economy.
In 2019, Montana's 66th Legislative session passed HB 431, creating the Agriculture Student Loan Assistance Program. Student loan forgiveness programs have been available for individuals who work in public service sectors like healthcare and teaching, but Montana's program, which applies to agriculturalists, is really one-of-a-kind.
"This program is meant to help folks who are getting into agriculture by easing the debt burden they might be carrying from student loans and also just encourage folks to pursue a career in agriculture," stated Andy Fjeseth, chief of the Ag Development and Marketing Bureau for the Montana Department of Agriculture.
Serviced through the Growth Through Agriculture Program, the Agriculture Student Loan Assistance Program has access to $100,000 in funding each grant cycle. Awarded grants cannot exceed 50 percent of an individual's current student debt with the minimum award to an individual being $5,000 and the maximum not to exceed $25,000. Awarded monies are paid out over five years.
To be eligible for the grant, individuals must be Montana residents and have graduated with an Associate's or Bachelor's Degree from an approved college within the Montana University System. Those who apply must be the primary owner, heir or successor to an operation and they must be involved in the day-to-day decisions. Additionally, those who apply commit to being involved with the said operation for at least five years.
2020 was the Agriculture Student Loan Assistance Program's first year, and when all was said and done, 12 very grateful young Montana producers were awarded grants. Even though the program had a wildly successful maiden year, Fjeseth is quick to point out that it is still growing and evolving.
"We are still pretty well in the infancy of it, but we feel really good about the work we have done thus far," he added.
When initially developed, the Agriculture Student Loan Assistance Program could only be applied to federal student loans. One big change to the program came early on in the 2021 Montana Legislative session when HB 94 was passed, allowing privately backed loans to be eligible. Governor Gianforte signed the bill into law on March 8, 2021.
Also new with the program is the fact it is moving to a biennial funding cycle, which was done largely in part to help alleviate the Agriculture Development Council's grant processing workload. In addition, a biennial funding cycle helps make the program allotted $100,000 that much more impactful.
While student loan assistance is certainly the face of this program, program director Tina Bateman notes that at its core, this program is also about succession planning and maintaining the vibrancy of Montana's rural communities.
"This program was also created to keep people in Montana and help them overcome that hurdle of finances," Bateman said.
Only about 30 percent of family-owned businesses are successfully passed on to the second generation and only about 12 percent make is successfully on to a third generation. Even more humbling is the fact that a mere three percent usually make it to a fourth generation or beyond. The Agriculture Student Loan Assistance Program aims to address head-on a financial roadblock that may waylay an individual from coming back to their family agriculture operation.
"I would just like for more people to know about this program," Bateman concluded.
Since moving to a biennial funding cycle, the Agriculture Student Loan Assistance Program will again open for applications sometime in the spring of 2022. Anyone interested in learning more about the program is encouraged to visit the Montana Department of Agriculture's website at agr.mt.gov. Program director Tina Bateman can also be contacted directly by e-mailing her at Tina.Bateman@mt.gov.