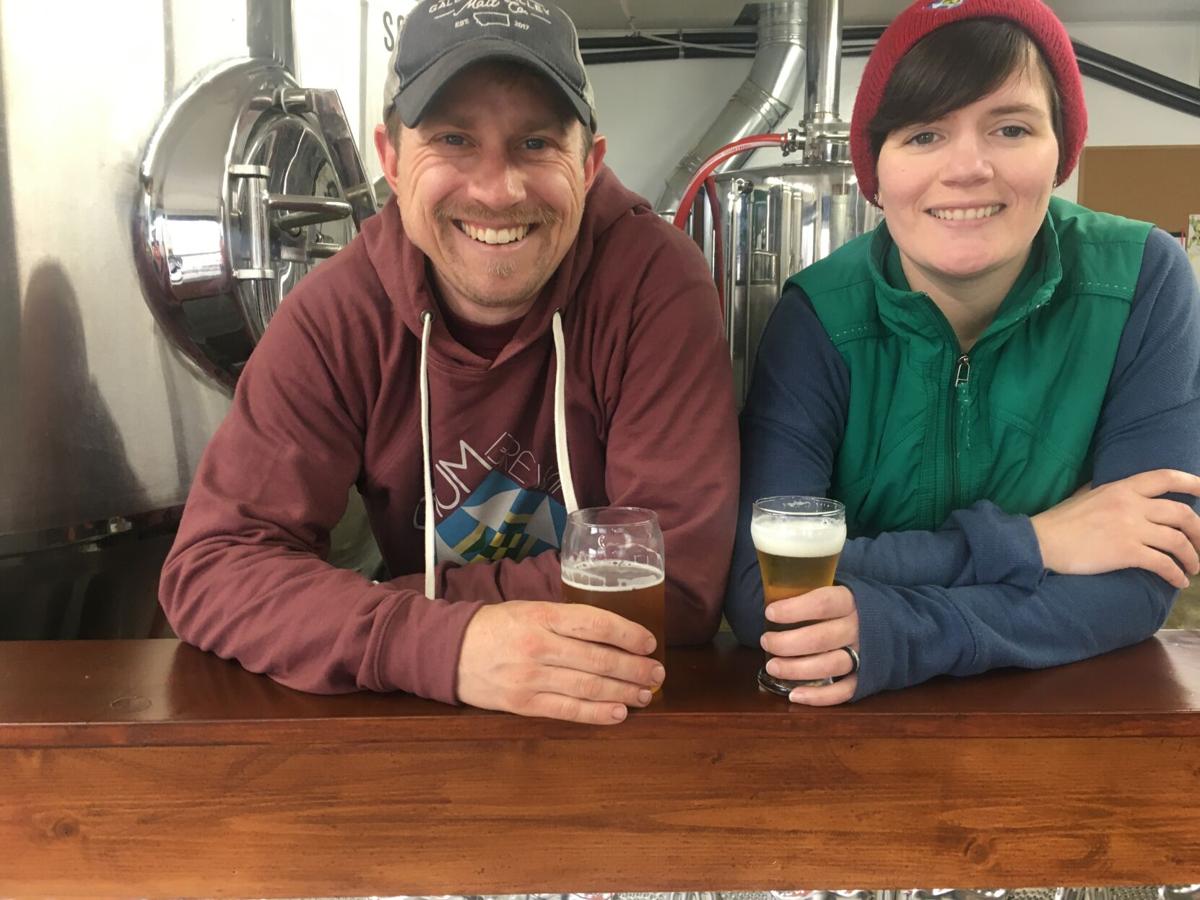 MILES CITY, Mont. - Otium Brewery, owned by Dustin and Hannah Strong, was a recipient of the Montana Farm Bureau Foundation's Centennial Community Initiative Grant Funding. This grant program was the Montana Farm Bureau Foundation's effort to invest $100,000 back into rural economic development.
For Dustin and Hannah Strong, their passion for beer started several years ago when Dustin began brewing small batches at home.
"Dustin actually came to me and said he wanted to open a brewery before he had even home brewed a single batch," Hannah reflected with a chuckle.
Dustin and Hannah began going to different breweries and Hannah says she quickly fell in love with the beer and the atmosphere surrounding a brewery. Eight years and a few false starts later and the Strongs finally found the perfect location for their very own brewery in the historic cow-town of Miles City.
With the mission of "advocating for the pursuit of authentic leisure through the sharing of well-crafted beer and community and to create a business environment that encourages discovery of the true, the good, and the beautiful," Otium Brewery officially opened its doors on March 4, 2021.
"It's been a lot of fun. We've had a lot of really great response from the community and even from people outside of Miles City," Dustin said about finally being able to run his own brewery.
When a person knocks back an ice cold barley pop, usually their thoughts do not directly go to agriculture and the farmer that grew the grain necessary to make the drink. As brewers and people vested in a rural community, Dustin and Hannah wanted to break that mold.
"We knew way back if we were going to do a brewery it was going to be local and it was going to be tied to Montana agriculture because that is important to us," Hannah said.
The Strongs got turned on to the Montana Farm Bureau Foundation's Centennial Community Initiative and after reading through it, they felt the grant would be a great fit for what they were trying to do. The Community Initiative was started in celebration of the Montana Farm Bureau Federation's 100th birthday and the grant aimed to be used for creating jobs and maintaining the vibrancy of Montana's rural communities.
Otium Brewery felt their goals aligned with the requirements of the grant so they applied. When it was all said and done the awarded monies helped the Strongs buy a significant portion of their brewing equipment.
"It was neat because the grant tied in two-fold with what we are trying to do with the brewery," Dustin pointed out.
The Strongs have loved historic Miles City ever since they moved to the community about 10 years ago. One pillar of their business plan was community enrichment. The other fold was Dustin and Hannah wanted to highlight Montana grain farmers through the beers served at Otium Brewery.
Otium Brewery gets its malt directly from Gallatin Valley Malt, a family owned and operated barley farm with its very own malting facility located in Manhattan, Mont. Dustin estimates 99 percent of the beers at Otium Brewery are made exclusively from Montana sourced malt. Additionally, the Strongs get a portion of their hops from Crooked Yard Hops, also located in the Gallatin Valley, with one of Otium Brewery's IPA made exclusively from their product.
Dustin notes how exciting it is to see Montana grain production trends shifting to meet the consumer demand for locally sourced agriculture products.
"Twenty years ago a lot of the Montana barley would go to either Anheuser Busch or Coors. It's cool because we have pushing 90 breweries in the state now and have all the malt to keep up with that," he added.
With seven beers currently on tap, Otium Brewery is proud to be a small-town, family owned business that features some of Montana's premium grown grain and hops. Montana Farm Bureau Foundation's Centennial Community Initiative Grant sheds light on the importance of rural economies and their partnership with Otium Brewery proves Montana agriculture is more than cows and wheat. It is quality brews, too.