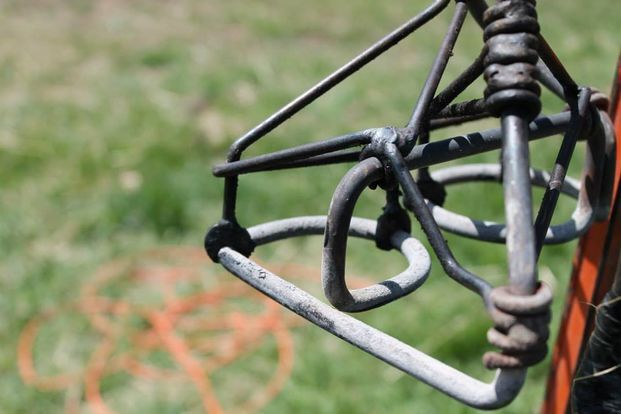 Every 10 years, over 55,000 brands registered in the state of Montana must be re-recorded, and it just so happens that 2021 is a re-record year. As the only legally recognized way to show livestock ownership in the state of Montana, brands are much more than a family memento.
Composed of letters, numbers and/or symbols, Montana author Ivan Doig put it best when he described brands as "the classical language of the American west." In 1873, the first brand was recorded in Montana, and in 1885, three years before Montana even became as state, laws were passed to regulate and enforce brands. This proves just how important brands are to the livestock landscape of Montana.
In 2021, the re-record fee is $175 per brand. This process and fee is separate from re-registering your brand, which cost $200, as of 2021. If a name or owner associated with a brand needs to be changed, it must be re-registered, as well as re-recorded.
A lot can happen in the span of 10 years, and Marsha Goetting, MSU Extension family economics specialist, cautions brand holders to think about that fact. This is especially true if more than one owner is associated with a brand.
"Drag that brand paper out and see what it is you have. Do some thinking and have some conversation about it before you just automatically re-record," Goetting said.
If there are multiple owners associated with a brand in the state of Montana, their names can be separated on the brand paper using either the word "OR" or "AND." If the names are listed as John Doe OR Jane Doe, this indicates joint tenancy with right of survivorship. If the names are listed as John Doe AND Jane Doe, it designates tenants in common.
The word difference may be simple, but they mean two entirely different things when it comes to selling animals. For livestock owners, if a brand is held in joint tenancy with right of survivorship, then only one owner has to sign a bill of sale. In contrast, if brand owners have designated tenants in common, all owners must sign a bill of sale.
Joint tenancy with right of survivorship and tenants in common brands also follow different procedures after a brand owner dies. In the case of joint tenants with right of survivorship, if a brand owner dies then his/her shares (including livestock that are currently branded) are passed equally to the other living brand owner(s). The shares cannot be passed to a different living heir, even if a will states as such. Simply put, a will does not supersede joint tenancy with right of survivorship.
If a brand is recorded as tenants in common and a brand owner dies, then his/her shares can be passed to whomever a will indicates. Montana law assumes each tenant in common holds an equal share unless otherwise legally indicated.
Goetting has noticed people are more interested in understanding estate planning this year, mainly due to the COVID-19 pandemic, she believes. Wills are drastically important and yet, some studies indicate that as many as six out of 10 people don't have one. For Montana farmers and ranchers, a will is absolutely essential to their operation and the people associated.
"You've worked hard all those years for what you have been able to build up. Why let the state of Montana determine where it all goes," Goetting asked.
Going along with that, the way a brand is recorded with the state of Montana is a detail not to be over looked. Goetting points out that a little education now could save a lot of heartache, family discord and astronomical lawyer fees in the future.
In an effort to help spread information, Goetting and other collaborators have compiled an extremely educational MontGuide covering some of the nuances of brand ownership and the specific differences between joint tenancy with right of survivorship and tenants in common. Further, it discusses in length how to go about re-registering a brand if a name or owner change is warranted.  She strongly encourages all current Montana brand owners to read the MontGuide and facilitate a discussion before they re-record their brand this year.
The MontGuide on re-recording brands can be found online at http://store.msuextension.org/publications/FamilyFinancialManagement/MT201805HR.pdf or a hard copy can be picked up at your local county Extension office.
The Montana brand re-record period is open now through Dec. 31, 2021. Brand re-record packets have already been sent out to all Montana registered brand owners, so if you have not received said packet, please contact the Montana Department of Livestock by either calling the Brand Re-record Hotline number (406) 444-1278 or by e-mailing brands@mt.gov.