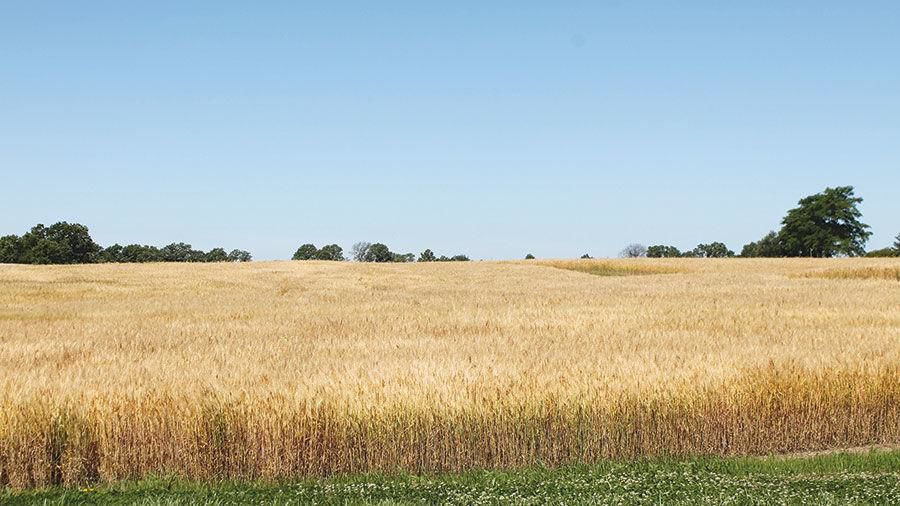 Kansas wheat farmers demonstrated their agronomic prowess in the 2020 National Wheat Yield Contest. State winners from this year's contest were recently released by the National Wheat Foundation, which organizes the competition.
"Our farmers continue to show why Kansas is America's Breadbasket through the National Wheat Yield Contest," said Justin Gilpin, Kansas Wheat CEO. "The fifth year of this national competition saw new growers enter the contest and some of our best producers being recognized for supreme management of their wheat acres. These results demonstrate to Kansas wheat farmers how they can maximize yield potential while maintaining excellent quality." 
Seventy-seven wheat growers from 25 states participated in the contest, which allowed Kansas wheat farmers to compete against their counterparts in other states and learn more about potential ways to further boost production through new and innovative techniques. The sponsors for the 2020 National Wheat Yield Contest were AgriMaxx, Ardent Mills, BASF, Corteva, Croplan/Winfield, Grain Craft, John Deere, Miller Milling, Syngenta and WestBred.
The contest was split into winter wheat and spring wheat and then further divided into dryland and irrigated production. 
In the dryland winter wheat category, Tyler Ediger from Meade came out on top with a final yield of 108.43 bushels per acre. The variety for this winning entry was WestBred WB4792. 
This plot also earned Ediger a fifth place finish in the national contest in the dryland category, based on a 205.01 percent increase over the county average. Winners in this portion of the contest were determined by yield increases exceeding the most recent five-year Olympic county average as determined by the U.S. Department of Agriculture. 
Andrew Lee from Cowley placed second in this category, yielding 105.09 bushels per acre with WestBred WB4401. Darwin Ediger, also from Meade, placed third with a WestBred Winterhawk entry that yielded 104.43 bushels per acre. 
In the irrigated winter wheat category, Kim Gamble from Kiowa took the top slot. His entry of WestBred 4792 yielded 135.39 bushels per acre. 
Eric Purvis from Wallace placed second with a WestBred WB Grainfield plot that yielded 124.77 bushels per acre. Brock Neville from Sedgwick earned third place at 106.14 bushels per acre with a WestBred WB4699 entry. 
"Congratulations to all our state winners in this year's National Wheat Yield Contest," Gilpin said. "We are excited to watch how Kansas wheat continues to excel and increase in profitability by maximizing yields."
Official rules and entry details for the 2021 Contest will be available by Jan. 1, 2021, at https://yieldcontest.wheatfoundation.org/.