What we eat affects us and our health each day.
A recent study on regenerative organic agriculture from Rodale Institute points to a lack of fruits and vegetables eaten daily and notes the medical system is overburdened from lifestyle diseases that reduce immunity, causing people to turn to pharmaceuticals as a cure.
"This concerns how farming and health are intertwined," said Dr. Andrew Smith, Rodale chief scientist and chief operating officer.
Rodale scientists recommend food production and environmental health factor more into healthcare decisions, for healthier people. They support farmers transitioning to organic and encourage medical students to learn about nutrition and the effects of diet on the body.
Smith and Dr. Scott Stoll, a board certified psychiatrist and founder of the Plantrician Project, analyzed 70 years of data. They'll present the information in a public discussion, "The Power of the Plate: Regenerative Organic Agriculture and Human Health" June 2 on the Rodale Institute website.
Smith described his take on regenerative organic agriculture as a holistic system that improves natural resources as it grows healthy, abundant food.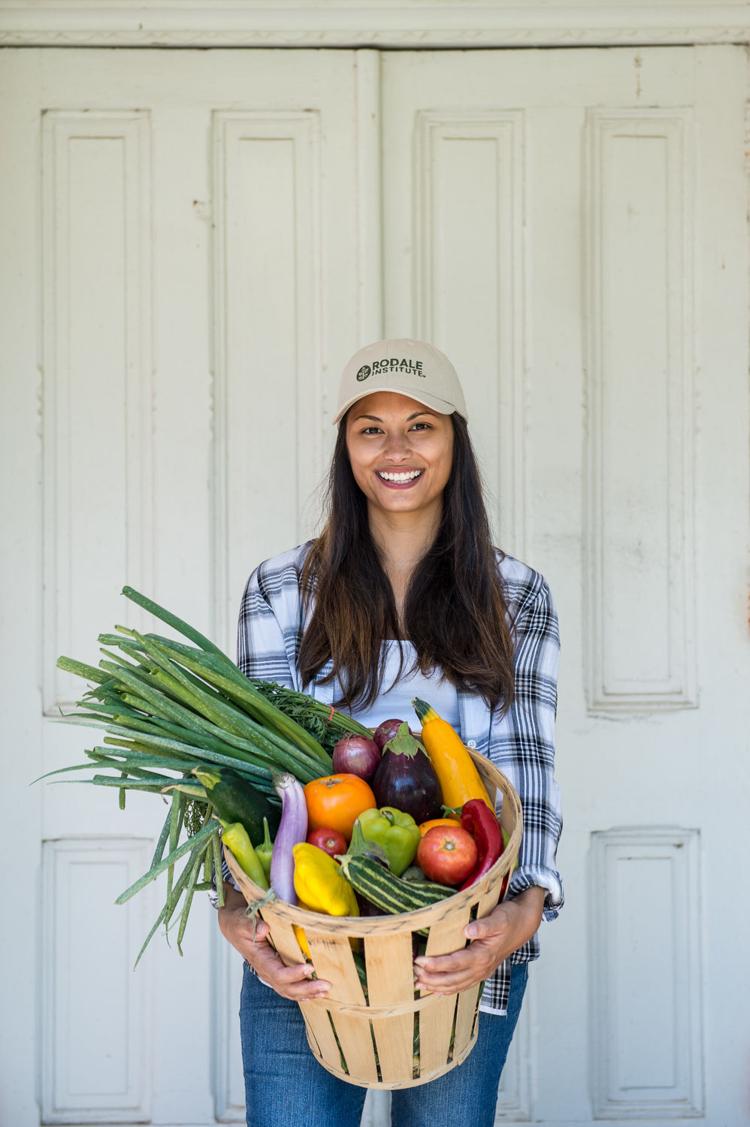 "What we eat, and how that food was grown, is a significant factor in our immunity, our level of disease, and our overall wellbeing," Smith said.
In conventional farming, chemicals which have replaced principles like crop rotation, compost and cover crops that add carbon to the soil, he said. Organic farmers are allowed to use naturally occurring chemical inputs, but there are options for pest control that sync with regenerative methods. Strategic crop rotations can help reduce pest pressure.
If insects cause enough economic harm to warrant intervention, a university professor recommends checking whether there's an over-abundance of stressed food crops.
Farmers could consider planting buffer strips to encourage predatory species away from the cash crop, said Jeremy S. Cowan, Ph.D., assistant professor of sustainable food production systems at Kansas State University.
"None of these are quick fixes," he said.
When dealing with an emerging threat, regenerative growers would consider the least lethal yet effective control, he said. Sprays with mild chemistry can help deter the pest while not disturbing other beneficial species.
Rodale scientists explained that biological amendments like compost or manure are the part that makes agriculture 'regenerative.' The natural amendments increase soil carbon levels.
A southeast Kansas regenerative farmer who transformed his 3,200-acre corn and soybean farm into a small, diverse food farm says he's turning things around with regenerative farming methods.
Gail Fuller of Fuller Farms in Severy, Kansas, said the farm is growing organic matter in the soil at a rate that soil scientists said was impossible 10 years ago.
"(We are) regenerating our ecosystems, in turn yielding meat and plants much higher in nutrient density," he said.
Next, he plans to build a Johnson-Su bio reactor to make compost tea. He'll share more about Fuller Farm's methods during an annual field day, set for Sept. 17-18 in Severy. To attend, call 620-344-3363 or visit Circle 7 By Fuller Farms on Facebook.
Those interested in organic methods are invited to take advantage of the Rodale Institute's educational programs at its Midwest Organic Center in Marion, Iowa. A private foundation is helping the center offer free remote crop consulting services through 2020 in the Midwest. In-person visits are temporarily suspended due to Rodale's COVID-19 response policy. Farmers can email consulting@rodaleinstitute.org or call 610-683-1416.
To join the June 2 public discussion on regenerative agriculture and human health, register at https://rodaleinstitute.org/events/regenerative-agriculture-human-health/