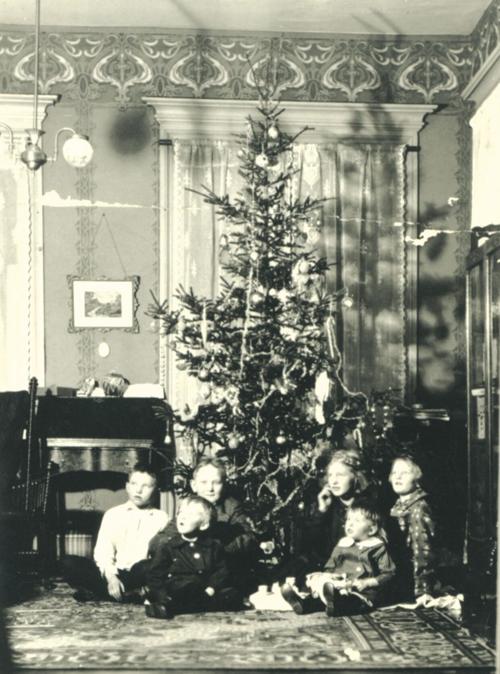 Merry Christmas! These six young children are eagerly awaiting Santa's visit. This ca. 1895-1910 tree is decorated with glass ornaments and garlands as well as paper and cloth ornaments. The photo is part of the collection of the South Dakota Agricultural Heritage Museum.
If you have Yesteryear photos or postcards that you'd like to share, please forward them to us at: Tri-State Neighbor, P.O Box 239, Tekamah, NE 68061. Or, send a photo along with its caption information by email to jatyeo@tristateneighbor.com.
To submit a photo to the Agricultural Heritage Museum's archive, contact Carrie Van Buren at 605-688-4436, SDSU Box 601, Brookings, SD 57007 or carrie.vanburen@sdstate.edu.