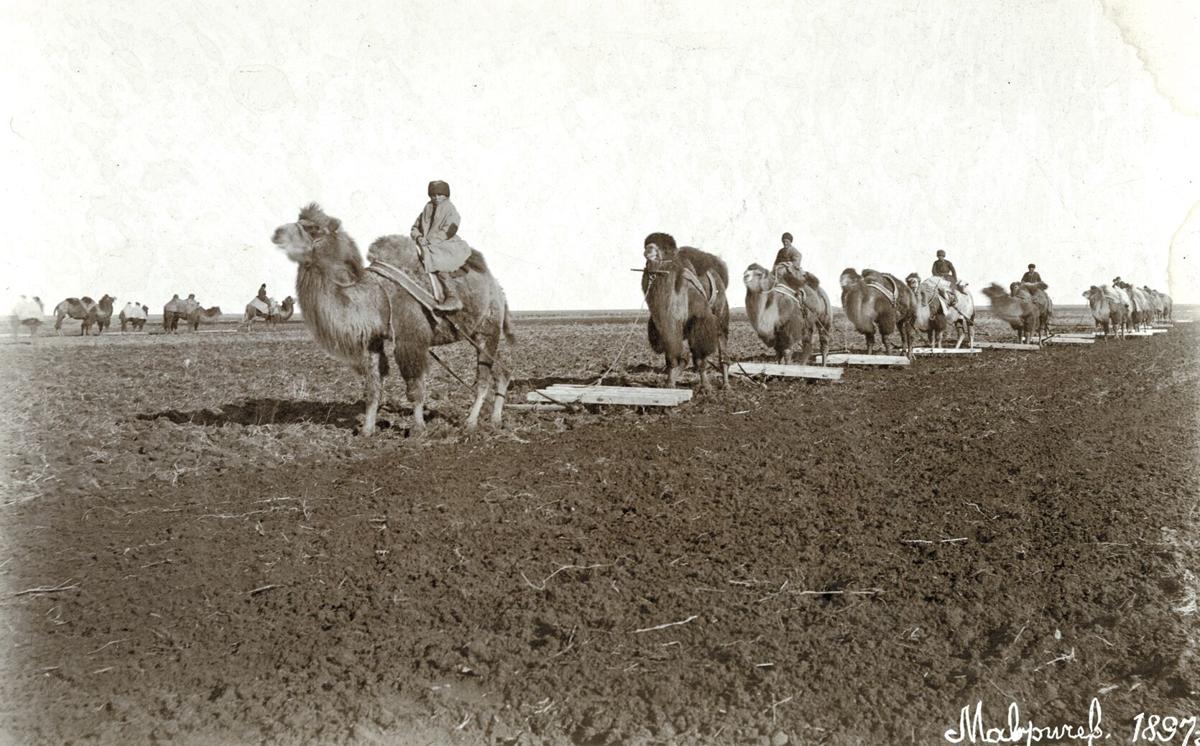 This photograph was taken in 1897 in Kyrgyzstan during one of Professor N. E. Hansen's trips abroad. Kyrgyzstan is on the western Chinese border and north of Afghanistan and Pakistan. Professor N. E. Hansen, USDA Plant Explorer and SDSU professor of horticulture, traveled the world looking for hardy plants that he could adapt for the Northern Great Plains. Here the Kyrgyz farmers are harrowing using camels to pull the harrows.
If you have Yesteryear photos or postcards that you'd like to share, please forward them to us at: Tri-State Neighbor, P.O Box 239, Tekamah, NE 68061. Or, send a photo along with its caption information by email to jager.robinson@lee.net.
To submit a photo to the Agricultural Heritage Museum's archive, contact Carrie Van Buren at 605-688-4436, SDSU Box 601, Brookings, SD 57007 or carrie.vanburen@sdstate.edu.