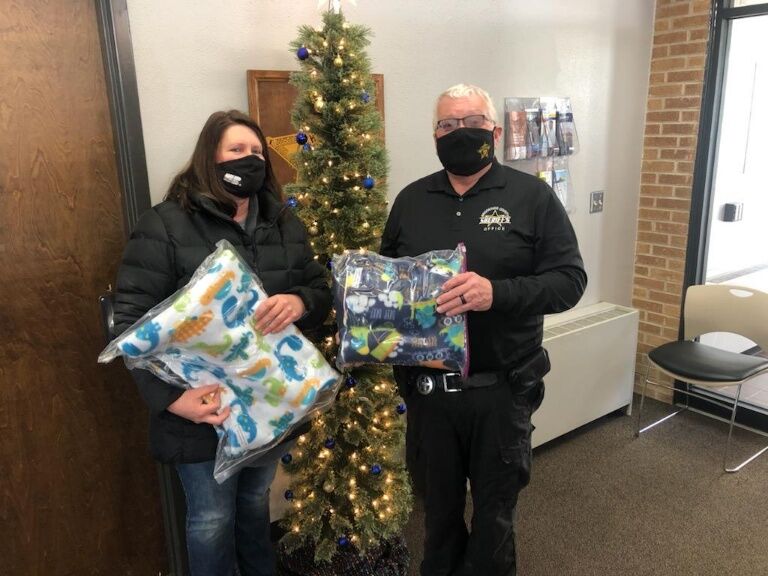 The South Dakota Farm Bureau Women's Leadership Team is "Blanketing South Dakota" with over 200 fleece blankets.
The blankets were hand-made this summer by members of the team.
"Each blanket is different and made with love," said Cindy Foster, Women's Leadership Team Chairwoman. "We are eager to get them out to help keep people warm this winter."
Each county Farm Bureau in South Dakota will have a certain number of blankets and will decide how to donate their blankets in their local communities. Some are being distributed to sheriff departments to use at accident scenes involving children or when removing a child from a negative situation. Others are being given to hospitals.
This isn't the first time the Farm Bureau has given away blankets. Three years ago during the centennial celebration, the Women's Leadership Team made 100 fleece tie blankets to recognize 100 years of South Dakota Farm Bureau.
To learn more about the team and South Dakota Farm Bureau, visit www.sdfbf.org.