When Emily Wehde sits in the pews of Swedona Evangelical Covenant Church each Sunday, she's in the place four generations before her have found home. 
Wehde, 24, lives in Sioux Falls but carries on the tradition of playing an active role in the country church near her childhood home north of Brandon, South Dakota.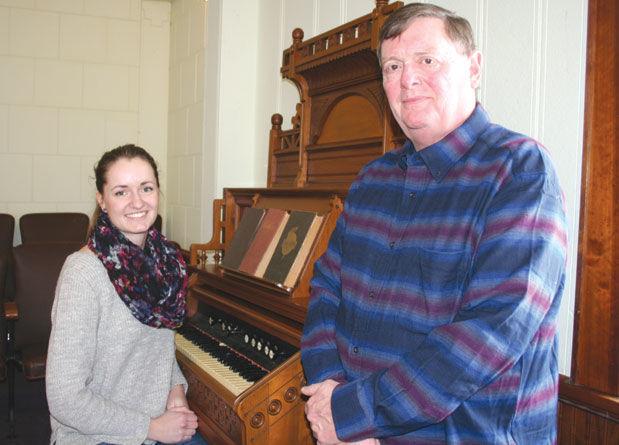 "It's surreal to be part of something that's been going on that long," she said.
Swedona Covenant has been a part of the community for more than 140 years now. The congregation held an anniversary of its 1877 founding with a special service last fall.
"How many institutions around here are older than that?" said Pastor Mick Murphy, who has been with the church for two years.
About 30 people attend church at Swedona each week, and the congregation is growing. Seven new members joined last year. While mega churches in nearby Sioux Falls are popular, Swedona offers something different.
"They like the smaller venue," said Jim D. Wehde, Emily's dad, who farms in the area.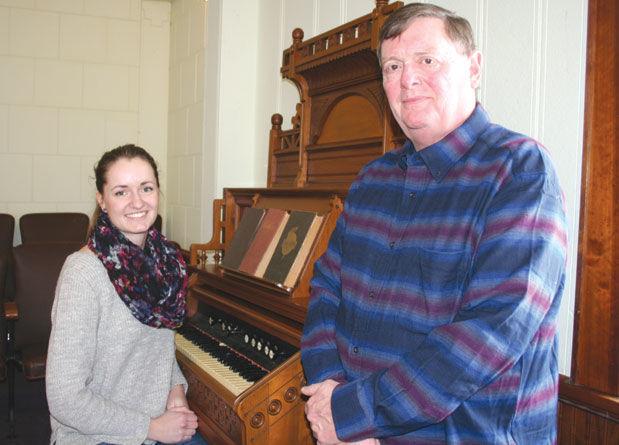 The Wehdes are descendants of church founders Mr. and Mrs. Jonas Nordstrom. Jim's parents, James F. and Vi Wehde are still active in the church and Ladies Aid today.
The Nordstroms were among 33 Swedish settlers who came by covered wagon from Lockport, Illinois, looking for their own piece of land to live and farm. They headed for the settlement that became known as Swedona, located between Renner and Corson in southeastern South Dakota.
At first, the members met for worship in homes and occasionally visited neighboring churches. But the journey to another Swedish church known as Beaver Valley Lutheran on side of Brandon was long, so they built their own sod church on the land of founding member Eric Ericson, a relative of current church member Warren Seigfred. The site of the original sod place of worship, a mile east of the current church, is marked with an engraved rock that sits in the landscaping of a farm yard.
Later a small wood church and parsonage was built at the current site. Soon, the members decided to improve upon their new home. In 1913, they tore down the 28- by 32-foot wood frame church and used the materials to build a bigger church – the one that still stands today.
Improvements over the years included adding a basement, Sunday school rooms and an office. The steeple got its first bell in 1995, purchased from a church in Spencer, South Dakota.
A family donated land around the church, and members planted trees there to add to the aging grove that surrounds the property. The old trees were planted at the church's 60th anniversary in 1937 in honor of the original Swedish settlers.
For decades, the trees have provided shade for the annual ice cream social, held in the heat of mid-July. Close to 200 people gather for the event on the second Sunday of the month.
"We have a good crowd," Vi Wehde said.
Other favorite treats are the candy and apples handed out to everyone at Christmastime and the Swedish egg coffee served at every gathering.
"I come for the music," Pastor Murphy said, touting the musical talents of the church members.
Being the church pianist or organist is a long-term gig. Swedona's first musicians played home-made one-stringed instruments before the church had an organ. John Carlson served as organist for 40 years in the late 1800s and early 1900s. Then sisters Ruth Johnson and Gertrude Nordstrom played for 52 years.
Deb Wehde has been the organist since 1980. She plays the organ and the piano, and for Christmas, she'll sometimes dust off the old pump organ for a few hymns. It's not something she does every Sunday because it's quite a workout.
"It requires a lot of leg muscles," she said. "One or two versus is good."
The church doesn't have a choir, but members provide special music regularly. Emily Wehde plays solos on her trombone.
Each fall, the harvest festival features a music group from George, Iowa, called One Way.
"People look forward to it," Deb Wehde said.
The church property once housed a barn where members sheltered their horses during winter services.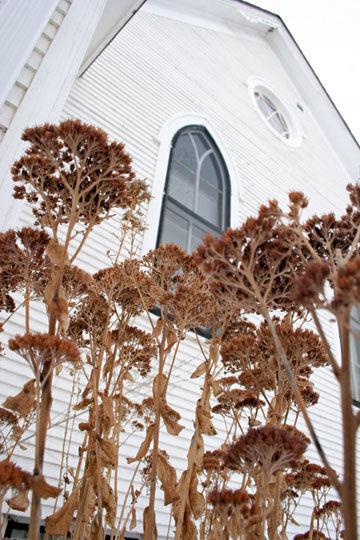 A large parsonage sits next to the church, built in 1909. There was also a barn with room for the pastor to keep two cows, two horses and a coop for chickens. A granary included a spare room for cobs and coal used to heat the home. Today, the house is rented.
The church cemetery is across the road. Grave markers tell their own history with the names of Swedish families.
"It's the beginning of a lot of immigrant stories," Jim D. Wehde said.
The Covenant church has long been part of the immigrant movement. In its early days, settlers found it to be a connection to their Swedish homeland. Today, many new members are Hispanic immigrants or people from Syria or other countries, Pastor Murphy said.
"We want to welcome all people," he said. "It shows where we were and who we came from. I think that's what keeps this place a church and not a museum."
The backgrounds of those immigrants has changed, but the church still looks out for their needs. It's an important issue, Emily Wehde said, and it's profound to think that a remote country church can still respond to the needs of the world.
Murphy said he is impressed with Swedona's commitment to supporting mission work. They raise money for Covenant World Relief, Union Gospel Mission, Salvation Army, plus missionaries in Mexico and other programs.
Members have been strongly committed to the church and its mission, even through difficult times. Murphy pointed out the small red hymnals in the book holders on each pew. They have a copyright of 1932. He said he's amazed that the church invested in new hymnals during the height of the Depression.
That kind of dedication is what has helped Swedona Covenant survive for 140 years, he said.
"It comes from the people who live out here. They're born with a certain resiliency," he said.
Murphy came out of retirement to take the job as the church's pastor two years ago. He served 11 church in his career, and he moved to southeastern South Dakota to be near his daughter. It's the first time in decades that the church has had a Covenant pastor.
Since 1961, it was mostly students of the North American Baptist Seminary, now Sioux Falls Seminary, who took the pulpit while they completed their training. Their time with Swedona lasted one to three years, depending on how far along they were in their schooling.
"We were practice," Vi said.
Even so, Swedona members enjoyed their short time with each pastor in training. They keep in contact with many of the students who have moved on to preach across the country.
Members say they're happy to have a dedicated pastor in Murphy.
"Everybody likes him, so he can stay as long as he wants," Vi said.
The feelings are mutual. Murphy said he plans to stay long term. He's found a home there.
"It's the church you don't know you're looking for until you come here," he said.
As a lifelong member, Emily knows how a church can feel like home. The community is what keeps her coming back to her childhood church. Every Sunday, they reserve a time during worship when everyone in the church takes time to greet everyone else – from the oldest members to the 2 year olds.
"It's nice to have people that look forward to seeing you," Emily said.
Prayers on the Prairie is a regular feature of the Tri-State Neighbor, taking the places of the Crop Watchers report during the winter season. If you have a suggestion for a rural church to feature here, contact Editor Janelle Atyeo at 605-335-7300 or email jatyeo@tristateneighbor.com.