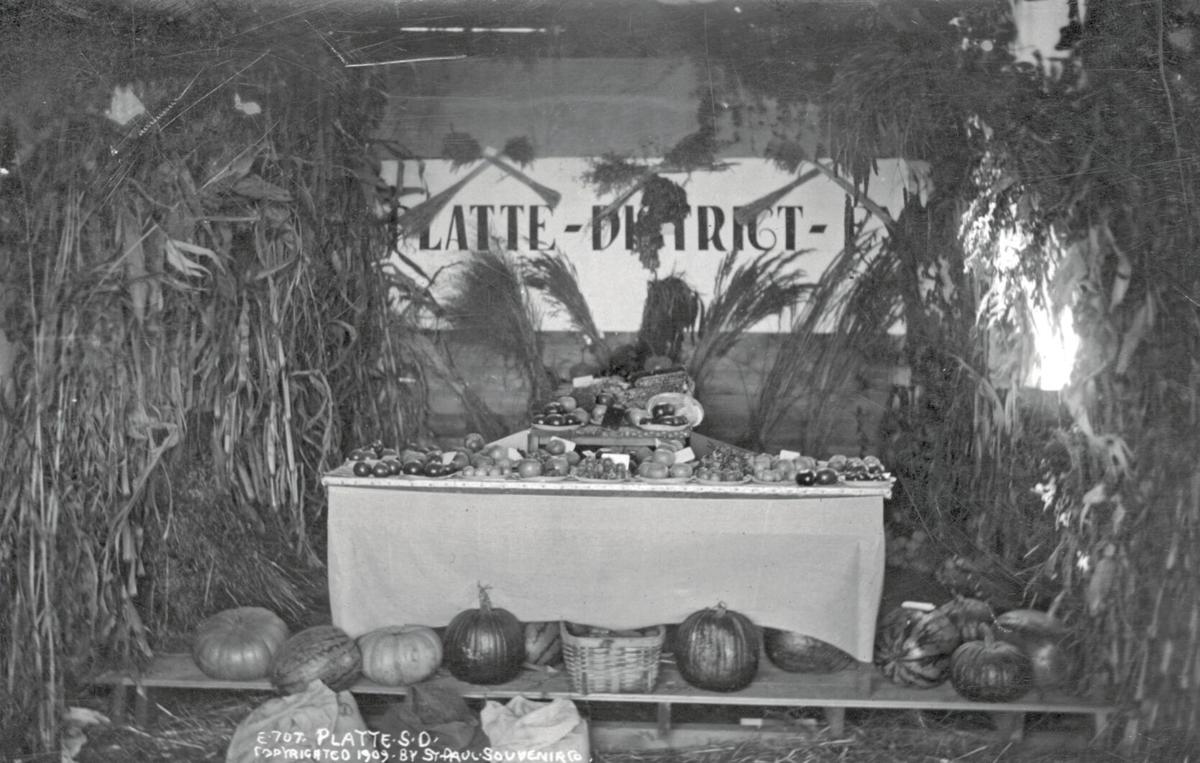 This display, circa 1909-1911, includes pumpkins, squash, watermelons, potatoes, tomatoes, and ears of corn, sheaves of various kinds of grain, and bundles of corn from a rural agricultural fair in this postcard from the South Dakota Agricultural Heritage Museum.
If you have Yesteryear photos or postcards that you'd like to share, please forward them to us at: Tri-State Neighbor, P.O Box 239, Tekamah, NE 68061. Or, send a photo along with its caption information by email to jager.robinson@lee.net.
To submit a photo to the Agricultural Heritage Museum's archive, contact Carrie Van Buren at 605-688-4436, SDSU Box 601, Brookings, SD 57007 or carrie.vanburen@sdstate.edu.