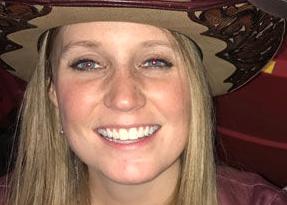 If you own cattle long enough, you'll have to deal with a spinal cord injury or lesion eventually. Neurologic exams are important to understand where the lesion is most likely located within the spinal cord, the differential diagnosis, the prognosis, and the treatment.
Pertinent neurology vocabulary
There is a lot of terminology that goes into a good bovine neurologic exam. Below are some of the main terms to know.
Ataxia: impaired balance and coordination
Proprioception: knowing where their feet are. For example, if your bull is standing with his front legs crossed for a long time and he doesn't seem to notice, you would say that he has a lack of proprioception.
Superficial pain: Evaluates the skin's sensation. We do this by pinching the skin between the toes.
Deep pain: Evaluates the deep structures such as the joints, bones, tendons, and muscles. This is evaluated by pinching the bone of the toe. If they can't feel this, the prognosis is guarded to poor.
Cervical (C)- All mammals have seven cervical vertebrae. These are the neck vertebrae.
Thoracic (T)- These are the vertebrae that connect to ribs. Cattle have 13 thoracic vertebrae.
Lumbar (L)- The vertebrae in the lower back. Cattle have six lumbar vertebrae.
Sacral (S)- The vertebrae between the hips and before the tail. Cattle have five sacral vertebrae.
Coccygeal Vertebrae- Cattle have between 18-20 tail vertebrae.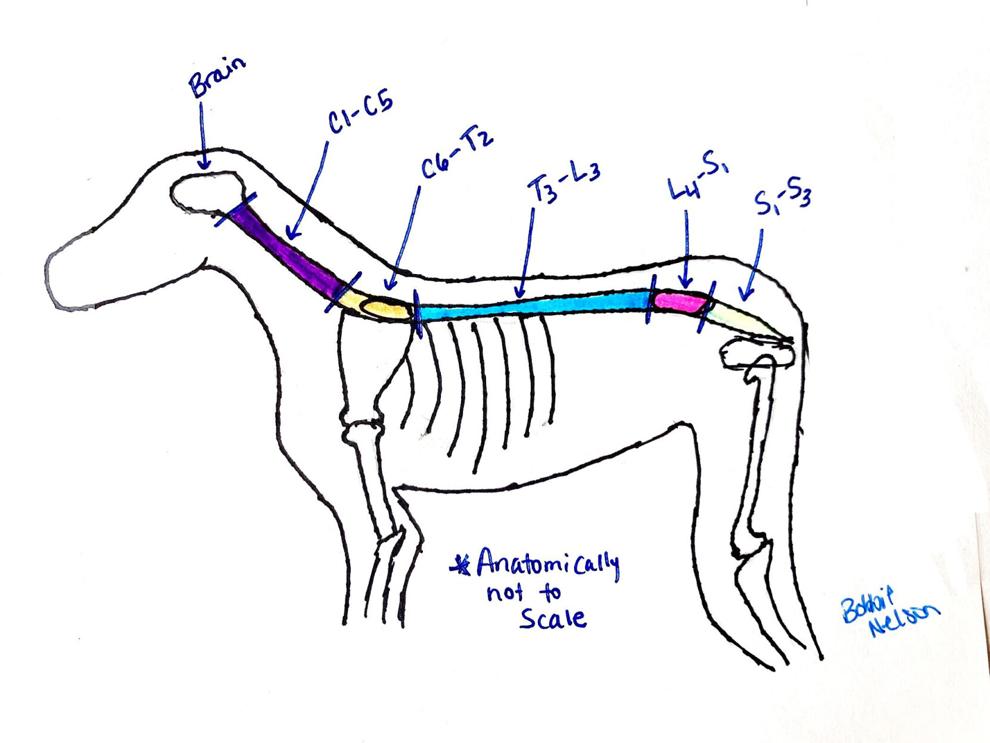 Reflex tests used in cattle
Withdrawal Reflex: pinching toes should elicit a response in which the animal pulls the foot away from us. This engages the nerves from C6-L2 for the front legs and L4-S3 for the back legs. Cattle can elicit a reflex without actually feeling pain so it is important to fully understand what a reflex versus a pain response looks like.
Perineal Reflex: Pinching by their rectum helps us determine if S1 through S3 is normal.
Cutaneous trunci Reflex: This is a sensory pathway from the skin to C7 through T1. This is the reflex that allows animals to shake a fly off their skin.
Causes of Spinal Cord Lesions and Injuries in Cattle
Trauma is the most common thing that I see when it comes to spinal cord injuries in cattle. This can occur from riding each other, getting stepped on as calf, bulls fighting, etc. Old cattle can have arthritis of the vertebrae that breaks off and causes significant pain and neurologic signs. Cattle can also have lymphoma and abscesses that enters the spinal cord.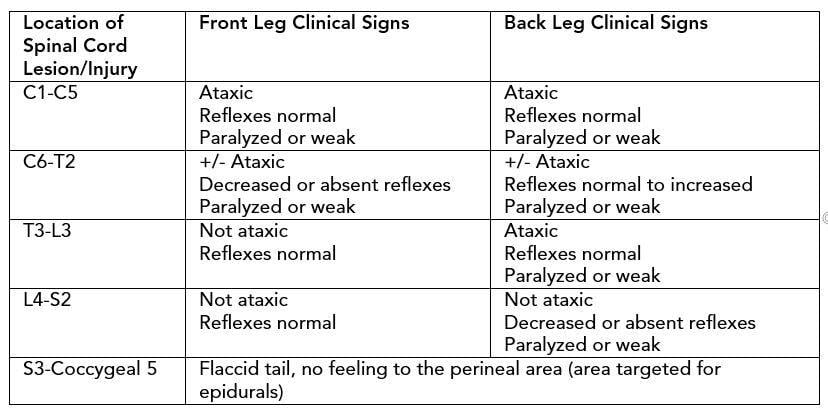 Other causes of neurologic conditions in cattle
There are many causes outside of spinal cord injuries or lesions that can cause neurologic signs in cattle. Rabies, listeria, polio, tetanus, lead poisoning, mycoplasma and many more can be culprits. It is very important to have a good relationship with your veterinarian so that when, not if, you find a cow/bull/calf with neurologic signs or spinal cord injury signs, they can help you figure out what is going on.
Dr. Lainie Kringen-Scholtz is associate veterinarian at Twin Lakes Animal Clinic in Madison, South Dakota. 
This vet report is provided in conjunction with Twin Lakes Animal Clinic and Howard Animal Clinic. Questions? Send an email to Lainie Scholtz, DVM at lainiescholtz@gmail.com, call 605-256-0123, or write 45305 SD Highway 34 Madison, SD 57042.