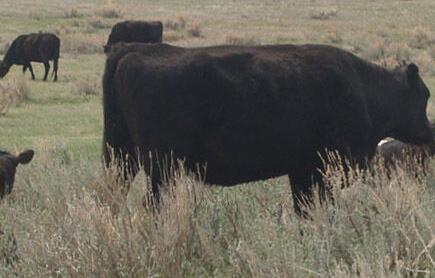 A workshop for commercial and seedstock producers, artificial insemination industries, and veterinarians interested in reproductive management and associated genetic tools is being hosted virtually by Midwestern universities.
The 2020 Applied Reproductive Strategies in Beef Cattle Workshop is set for Nov. 4 and 5.
"Reproduction is the most economically important trait for cow-calf producers," said Beth Doran, Iowa State University Extension and Outreach beef specialist. "Thus, reproductive management choices and implementation are critical to profitability."
The virtual program contains three segments. The first focuses on cows and heifers and includes a presentation by Matt Perrier of Dalebanks Angus in Eureka, Kansas, discussing how reproductive technologies have changed his ranch. In the bull segment. Dr. Tom Geary of the U.S. Department of Agriculture's Agricultural Research Service in Miles City, Montana, will share research on nutritional effects and new measures of bull fertility. The animal health and management segment features Dr. Lee Jones, DVM from the University of Georgia, visiting about conception failures and pregnancy loss in beef cows.
The two-day program will be from 1-5 p.m. Wednesday Nov. 4 and Thursday Nov. 5 from 1-5 p.m. and from 5:15-8 p.m. The program is free with prior registration.
To register for the Nov. 4 cow and heifer session, visit http://go.beefrepro.org/Cow_Heifer
Nov. 5 bull session – http://go.beefrepro.org/Bull
Nov. 5 veterinary CE session - http://go.beefrepro.org/VET_CE
This program is the effort of the Applied Reproductive Task Force. The goal is to educate beef cattle producers on sustainable reproductive management systems to maintain U.S. leadership and competitiveness in the world beef market.
A complete program schedule and information about continuing education credits can be found on the website BeefRepro.org.