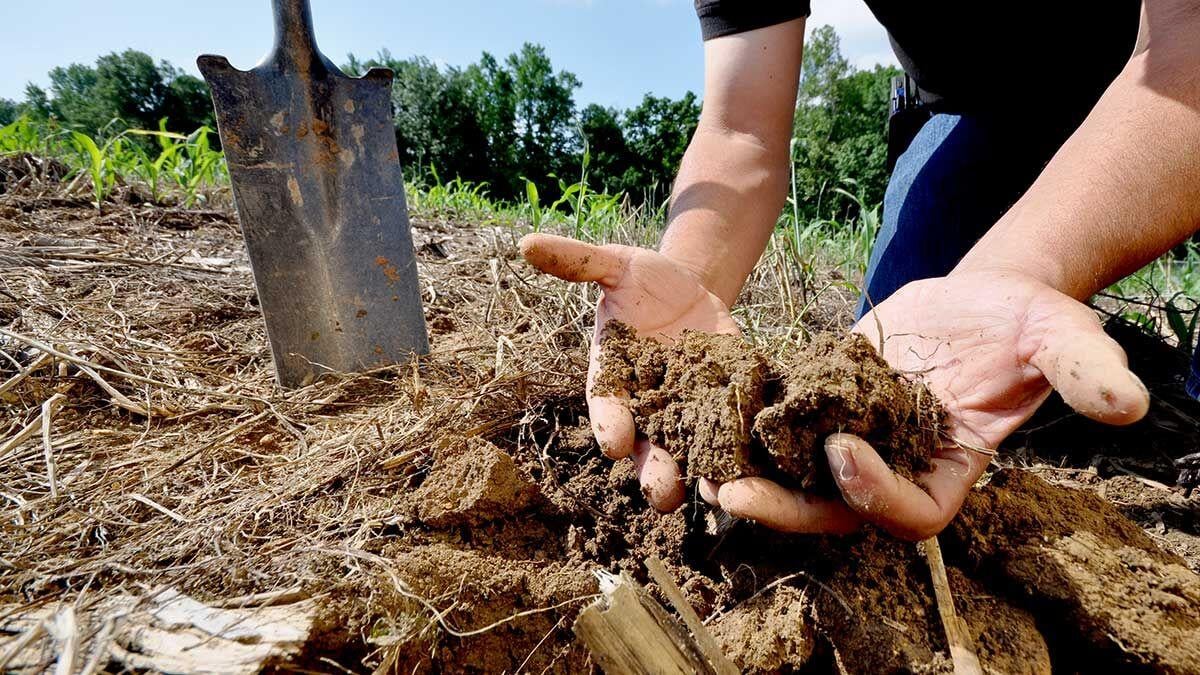 The South Dakota Soil Health Coalition will host the 2022 Soil Health Conference Jan. 18-19 at the Best Western Ramkota Hotel in Aberdeen, South Dakota.
Topics will include no-till practices, livestock integration, soil microbiology, carbon economics, transition planning, cover crops, bale grazing and more.  
Attendees will find valuable information at the conference no matter their experience with soil health practices.
Attendees will also be able to learn from agricultural producers and professionals through discussion panels, breakout sessions, and social events.
This will be an excellent networking opportunity and a chance to have questions answered.
Registration for the event is free for students and $50 for all others.
Many of the sessions will be live streamed for registered attendees who are unable to attend in person.
Certified Crop Advisor/Continuing Education Unit credits have been approved for many conference sessions.
---
Event Schedule
Tuesday, Jan. 18
12:00 pm - 1:00 p.m.
Registration and Exhibitor Booths Open (Convention Hall)
1:00 pm - 1:20 p.m. Welcome & Opening Remarks
South Dakota Soil Health Coalition (Convention Hall)
1:20 pm - 2:20 p.m. Keynote Speaker: Farming Forever
Jay Fuhrer Burleigh County Soil Conservation District conservationist compares past and present cropping systems, including cover crops and livestock. (Convention Hall)
2:20 pm - 3:10 p.m. Keeping Yourself and Operation Healthy!
Karl Oehlke, producer and Avera Health physician assistant (Convention Hall)
3:10 pm - 3:25 p.m. Break/Exhibitor Booth Networking Opportunity
3:25 p.m. - 4:15 p.m. Concurrent Breakout Sessions  
Producer Experiences: Preparing for the Next Generation - Darin, Jessica, and Cutler Michalski of Michalski Cattle discuss improvements they've made to prepare for the next generation. (Amphitheater)
Gardening for Healthy Soils - Ruth Beck and Kent Vlieger discuss how to improve soil, manage pests, and grow great produce without tillage. (Dakota E)
Farm The Way You Want and Prosper Doing It - Justin Fruechte will outline crop rotations that create opportunities to implement cover crops to feed your soil, livestock, family, and pocketbook. (Convention Hall)
Growing Connections - Courtney Geppert will explain the soil health mentor mobile app designed to get you answers to your questions. (Dakota C)
4:15 pm - 5:15 p.m. Keynote Speaker: Breaking Paradigms – Steve Kenyon Owner of Greener Pastures Ranching custom grazing operation in Alberta, Canada, explains why we need to think differently about land, soil, and grazing. (Convention Hall)
5:15 pm Meet & Greet Social with Exhibitors, Speakers, SD Soil Health Coalition Board Members (Convention Hall)
7:15 p.m. Soil Health School Reunion & Discussion Open to All (Convention Hall)
Wednesday, Jan. 19
7:00 am - 8:00 a.m. Complimentary Breakfast
8:00 am - 8:30 a.m. SDSHC Annual Meeting, Year in Review, Board of Directors Election (Convention Hall)
8:30 am - 9:15 a.m. Concurrent Breakout Sessions
Managing the Nutrient and Water Cycle - Dwayne Beck (Convention Hall)
Mesonet! Ag Tools and Real Time Data - Nathan Edwards (Dakota E)
Eye Opening Methods for Your Soil Health Journey - Austin Carlson (Dakota C)
Economics and Carbon - Nick Jorgensen (Amphitheater)
9:15 am - 9:30 a.m. Break/Exhibitor Booth Networking Opportunity
9:30 am - 10:30 a.m. Keynote Speaker: Really? You Can't Do That Here? – Anthony Bly SDSU Extension soils field specialist explains how to make soil health practices work on your operation. (Convention Hall)
10:30 am - 10:50 a.m. Break/Exhibitor Booth Networking Opportunity
10:50 am - 11:30 a.m. Concurrent Breakout Sessions
Young Producer Panel - Alex Boekelheide, Kody Aesoph, Sam Ireland, and Cooper Gordon (Amphitheater)
Producer Experiences: Bale Grazing and Increasing Infiltration - Van Mansheim (Dakota E)
Grazing Crops and How to Build a Mix - Baylee Lukonen (Dakota C)
Soil Health Testing, New Insights and Improved Solutions - Nick Ward (Convention Hall)
11:30 am - 12:30 p.m. Lunch/Exhibitor Booth Networking Opportunity/ Awards/Isabelle Mairose, South Dakota Resource Conservation Speech Winner - Brule County (Convention Hall)
12:30 pm - 1:15 p.m. Concurrent Breakout Sessions
Transitioning in Eastern South Dakota: There Is No One Size Fits All - Jason and Morgan Kontz (Amphitheater)
Livestock Integration! Fencing and Multi-species Livestock - Dave Ollila (Dakota E)
Composting: Making Old New Again! - Jim Ristau (Convention Hall)
1:15 pm - 2:30 p.m. Keynote Speaker: Building Soil by Managing Carbon Flows – Dr. Kris Nichols Food Water Wellness Foundation senior soil scientist explains the role soil organisms play in stabilizing plant carbon in the soil. (Convention Hall)
2:30 pm - 2:45 p.m. Break/Exhibitor Booth Networking Opportunity
2:45 pm - 4:30 p.m. Keynote Speaker Panel: Dr. Kris Nichols, Jay Fuhrer, Steve Kenyon, Anthony Bly (Convention Hall)
4:30 pm - 5:00 p.m. Closing Remarks: South Dakota Soil Health Coalition (Convention Hall)