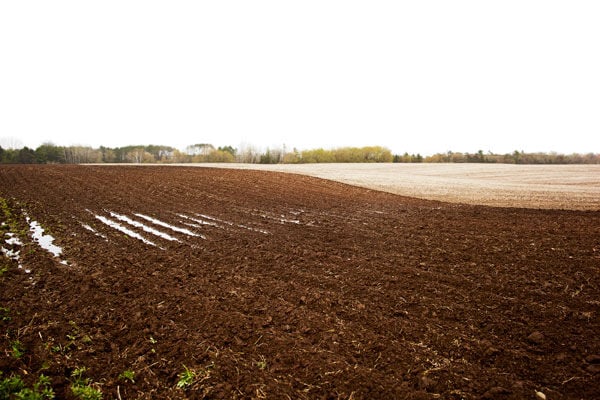 In western South Dakota, Tyrel Eisenbraun is getting ready to plant his winter wheat the day after Labor Day. He'll be hoping for a good grain to get the crop off to a solid start, but he doesn't usually have to worry about whether his previous crop robbed moisture from deep in the soil profile.
Eisenbraun plants pulse crops ahead of his winter wheat. The field peas he grows use moisture only from the top of the soil profile, conserving the deep stores for the next crop. The Wall, South Dakota farmer has found several benefits from including a legume in a five-crop rotation with winter wheat, sunflowers, spring wheat and corn.
"I always say, if you look out at the natural prairie, your crops should be as close to matching what you see," Eisenbraun wrote in response to questions from Tri-State Neighbor. "You find legumes on 10 to 20% of the ground, even more some years, so I find it important to have them in my crop rotation every year."
A diverse crop rotation also helps suppress weeds and pests, he added: "Growers will use less chemicals and make fewer trips with the sprayer, overall making your process more efficient."
He plants the peas in late April or by the middle of May so they reach maturity and bloom by the end of June. This year, the weather was dry and crops matured early, allowing him to harvest peas July 20.
Eisenbraun has been growing field peas for five years, and for the last three he's contracted with Puris for a portion of his crop. Early last year, the Iowa-born company took over the pulse plant in the central South Dakota town of Harrold, about three hours away from Eisenbraun's operation.
The plant is used to process and package whole yellow field peas for seed stocks that Puris sells to contracted producers throughout the Midwest. The plant also processes whole yellow peas by dehulling and splitting them. Then, they are packaged and shipped to other Puris plants for yellow pea flour and ultimately pea protein isolate, which is used in several food applications such as plant-based meat, protein bars, powdered and ready-to-drink beverages, dairy alternatives and baked goods.
Work in Harrold is expected to ramp up when the company renovates an old dairy plant in Dawson, Minnesota. Peas from the Harrold plant will be further processed there, once the Dawson plant comes online next spring or summer.
The 82,000 acres of yellow field peas Puris normally procured this year will need to expand to a target 147,000 acres in 2021 and more than 200,000 acres in 2022, said Jordan Atchison. As president of Puris Grains, Atchison oversees all of the raw material supply chain for Puris, which includes non-GMO and organic yellow field peas and soybeans by managing research and development projects and driving acre procurement with contract producers. A large part of Atchison's role is overseeing three processing facilities in Minnesota, South Dakota and Illinois as well as customer account management with soy foods manufacturers in the U.S. and Asia.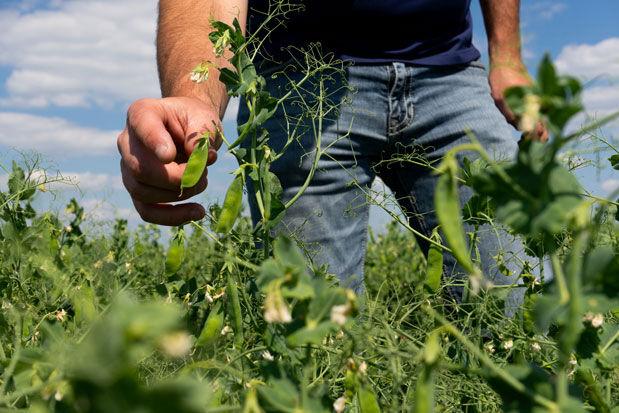 With the new plant the company purchased with financial backing from Cargill, Puris is looking for more growers in the region. The company contracts with farmers in 14 states, and the Harrold plant takes peas from South Dakota, North Dakota and Nebraska. With the expansion, the plant will add more employees, going from eight during the peak season to 20 or 25.
Growing peas in Wall, Eisenbraun likes working with a locally based company. Puris offers a full production contract and buys whatever the farmer is contracted to produce.
"There's a lot to marketing peas, and I was eager to find a way to do it," Eisenbraun said. "Puris made that possible, handling everything through contracts."
He sells about half of his yellow pea crop to Puris, and he likes that the marketing is taken care of.
"I don't have to stress," he said.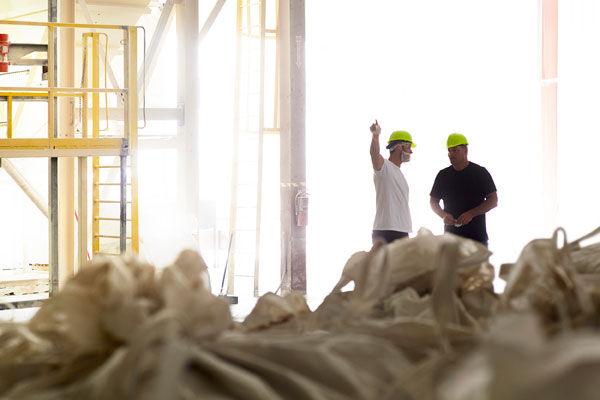 The Puris research team has spent 30 years developing yellow field peas and soybeans for the latest genetics, disease resistance and yield potential, Atchison said. The fine-tuned seed benefits the producer as well as food companies that use the product, he said. They look for a certain shape, taste and color.
Puris protein is used in products including Cliff Bars, Beyond Meat, Vega protein powder out of Canada, and in Tom Brady's TB12 protein products. Japan is one of the company's largest customer bases.
"We've created a diverse range of markets for the U.S. farmer," Atchison said.
Puris uses traditional cross breeding methods for their seed, which suits the needs of food companies looking for ingredients that aren't genetically modified. About 20% of Puris peas are grown with organic methods.
Such food companies also like that the pea protein they get can be traced back to the farmer, Atchison added. Puris has built its traceability program since the early 2000s.
Through the COVID-19 pandemic, the demand for plant-based program continued its growth. It's a $4 billion industry and projected to grow to $85 billion in the next 20 years, according to Atchison. He expects it might be even larger after the pandemic boom. He said they were lucky to continue processing and exporting through it all.
"We've definitely seen the demand increase," he said.
Janelle is editor of the Tri-State Neighbor, covering South Dakota, southwestern Minnesota, northwestern Iowa and northeastern Nebraska. Reach her at jatyeo@tristateneighbor.com or follow on Twitter @JLNeighbor.