Crops continue to look very good on our farm and in the area.
Moisture levels are about perfect on our farm. We received 1.75 inches in the last two weeks with most of it (1 inch) coming the morning of July 26, which was welcome after the last few days of very warm and humid weather.
The early planted corn in the area is either in the pollination stage or moving into the brown silk (or blister) stage. I am noticing our corn is much taller than normal this year.
We continue to stay ahead of normal on growing degree units, which will hopefully help us this fall. I am very excited about the potential of the corn crop on our farm.
Soybeans are also in great shape, the beans have canopied nicely and are also getting some nice height to them. The soybeans will be heading into their critical reproductive phase with plenty of moisture, which is a great feeling.
Spraying has wrapped up in the area except for maybe some cleaning up of prevent plant acres as mother nature allows.
Pasture conditions are still really good other than some of the lower lying areas continue to stay wet, which has continued to cause some foot rot problems. Fly pressure on the cattle has definitely increased over the last few weeks with the warm and humid weather as well.
The second cutting alfalfa and our grass hay we have put up were very productive. We have also been mowing and haying road ditches, which was nearly impossible in 2019.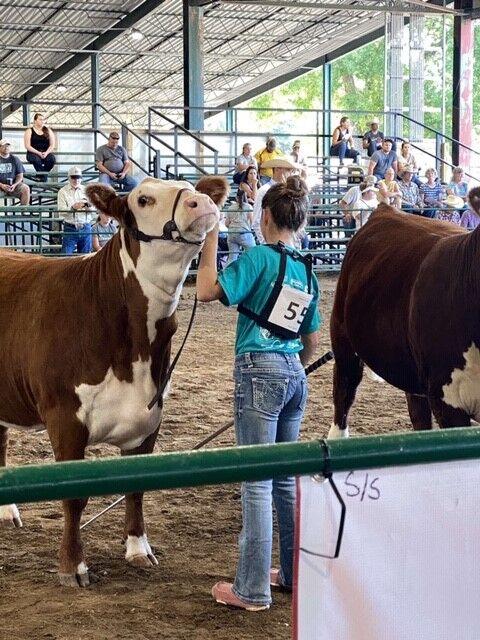 Our kids and nephews and nieces had a fun but warm time showing their animals at the Summer Spotlight this weekend in Huron and will be continuing to work on their cattle and sheep projects for our abbreviated county 4-H show and for the State Fair.
Hope everyone stays cool and gets the rain (or lack of rain) that they are looking for.
Matt Bischoff farms in Beadle County, S.D. He submitted his report July 26.