Well its been a couple of eventful weeks since my last crop report! We in northwestern Iowa were fortunate to miss the derecho, but I had several friends who were impacted severely by the storm.
The latest reports are that 14 million acres were affected by this weather event. Time will tell the total impact of the storm, but friends are sharing that it will be devastating to those in its path.
Even if my farms were spared, I was still affected. My three daughters all live in the Des Moines or Ames area. My youngest daughter was informed on a Thursday evening that she had to evacuate her apartment by Sunday morning because the building had been condemned from storm damage. So my wife and I hooked up the enclosed trailer headed to Des Moines to moved her Saturday evening. On Sunday we helped our other daughter clean up storm damage to her yard and trees.
All during this derecho event, our crops in northwestern Iowa are going backwards because of hot, dry conditions. I even cut my third cutting alfalfa to make it rain with no luck. Hay was put up in excellent condition.
It's amazing how you can go from an excellent crop to a average crop, and if conditions stay hot and dry, crops will deteriorate more. In our area light ground is toast. Even if rain occurs, it's done.
Crops are maturing way too fast. Silage chopping was going full speed in mid-August. This is not normal for our area. I asked friends when they had last chopped corn in August and it was 2012, a major drought year.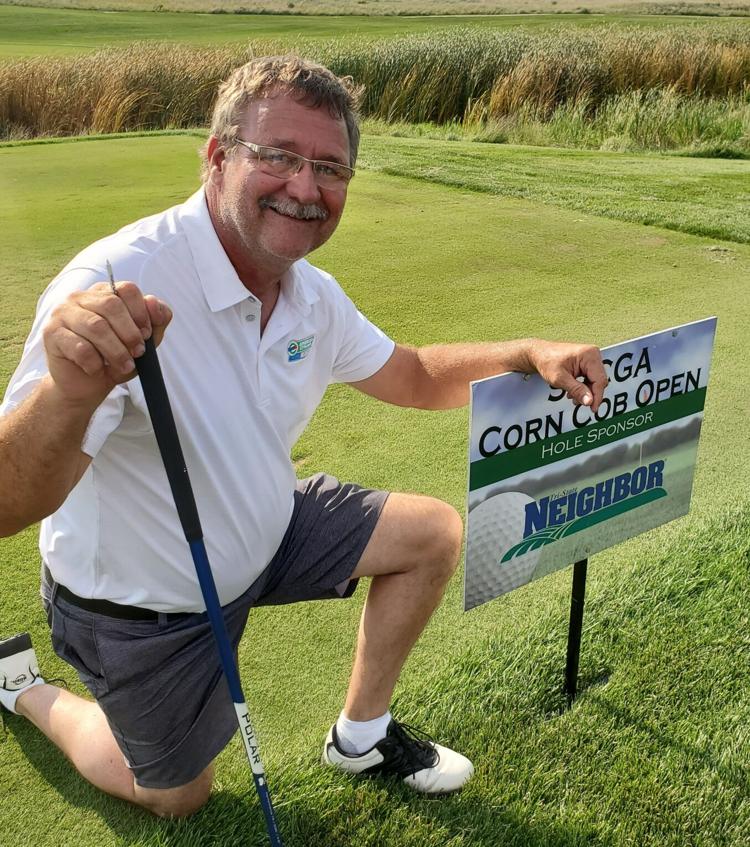 This week I'll take part in Iowa Corn's annual meeting, which is being done virtually. I also have a day of maintenance work on our 4,000-head hog finishing barns. When you're part of a group who owns hog barns and you know how to weld, you get the honor of fixing things!
I guess we've been fortunate and our pig flow has not yet been affected by COVID-19. I'm looking forward to a crop report where I don't mention this health pandemic. The cases of COVID continue to rise in our county, and we are now at seven deaths related to COVID.
On the lighter side, I had the pleasure of golfing with the Growth Energy team at the South Dakota Corn Growers golf event. It was my second time on a course this year, and thankfully no one was hurt! Thanks to the Tri-State Neighbor for supporting South Dakota Corn by sponsoring a hole at the event. Your support is greatly appreciated!
Kelly Nieuwenhuis farms in O'Brien County, Iowa. His report was filed Aug. 24.