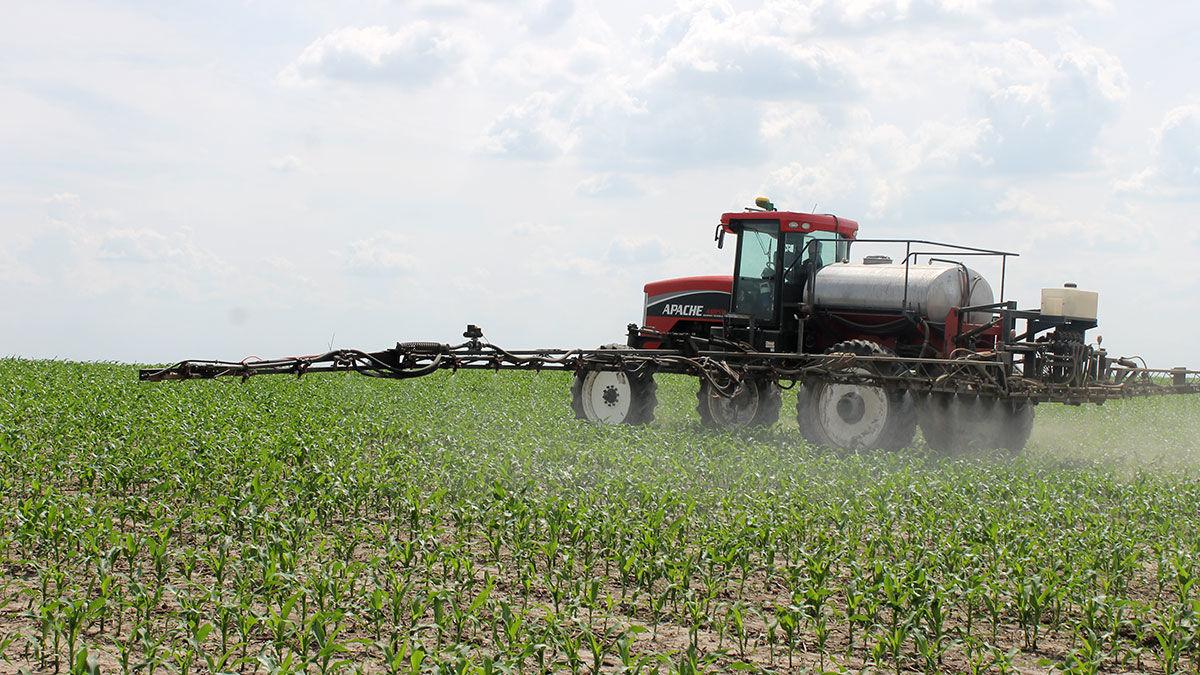 After a confusing growing season with court rulings eliminating the possibility for spraying dicamba for millions of farmers, the Environmental Protection Agency approved three new dicamba formulations for the 2021 season on new five year approvals.
On June 3, the Ninth Circut Court of Appeals banned dicamba use in the U.S. due to volatile drift. For many farmers, that meant a rapid shift in preparation for spraying, or just an inability to spray weeds in their field.
On Oct. 27, the EPA approved three new labels - Xtendimax VaporGrip Xtra, Eugenia and Tavium for use in the 2021 season. However, along with the approvals came a set of standard changes that farmers should be aware of, the biggest of which being over-the-top spraying of dicamba ends on June 30 nationwide.
For those who didn't get to spray dicamba and struggled with weed pressure in 2020, Clint Chaffer, an Asgrow brand manager at Bayer Crop Science, said that farmers are just excited to have the options back.
"A lot of what we've been hearing is it will be nice to have that tool back in the toolbelt as farmers were anxiously awaiting (the approval)," Chaffer said.
Another tool that is being brought on for 2021 comes in the form of Asgrow's new XtendFlex soybeans. Earlier this year, the Tri-State Neighbor wrote about the pilot program for farmers to try out the new Flex beans. As harvest finished up, Josh Bonnstetter, a Slayton area producer, said that his trial of XtendFlex soybeans couldn't have gone better.
"It was just kind of amazing compared to the last few crops we pulled out of that field," he said.
In 2020, Josh Bonnstetter became one of just 21 farmers selected to be part of Asgrow's stewarded introduction program for its newest soybean variety, XtendFlex. 
The XtendFlex beans are both Liberty and dicamba tolerant. They'll be coming onto the market in 2021 for general use. In a year when dicamba was up in the air, Bonnstetter said having the option to go in with liberty was a life saver.
"I don't want to worry about herbicide applications getting down, now that everything has been approved, there is a lot of interest in those beans," he said.
To read more about the changes made to the label, visit www.epa.gov/ingredients-used-pesticide-products/registration-dicamba-use-dicamba-tolerant-crops.
What to know about dicamba use
Downwind buffer of 240 feet is required and a buffer of 310 feet is required where listed species are located.
Over-the-top application of dicamba on soybeans is prohibited nationwide after June 30.
An approved pH buffering agent will be required to be mixed to lower volatility. - Buffering agents are registered with the EPA and must be documented with each use.
Opportunities for growers to use hooded sprayers to reduce buffers.
States can expand over-the-top use to meet local needs by working with EPA.