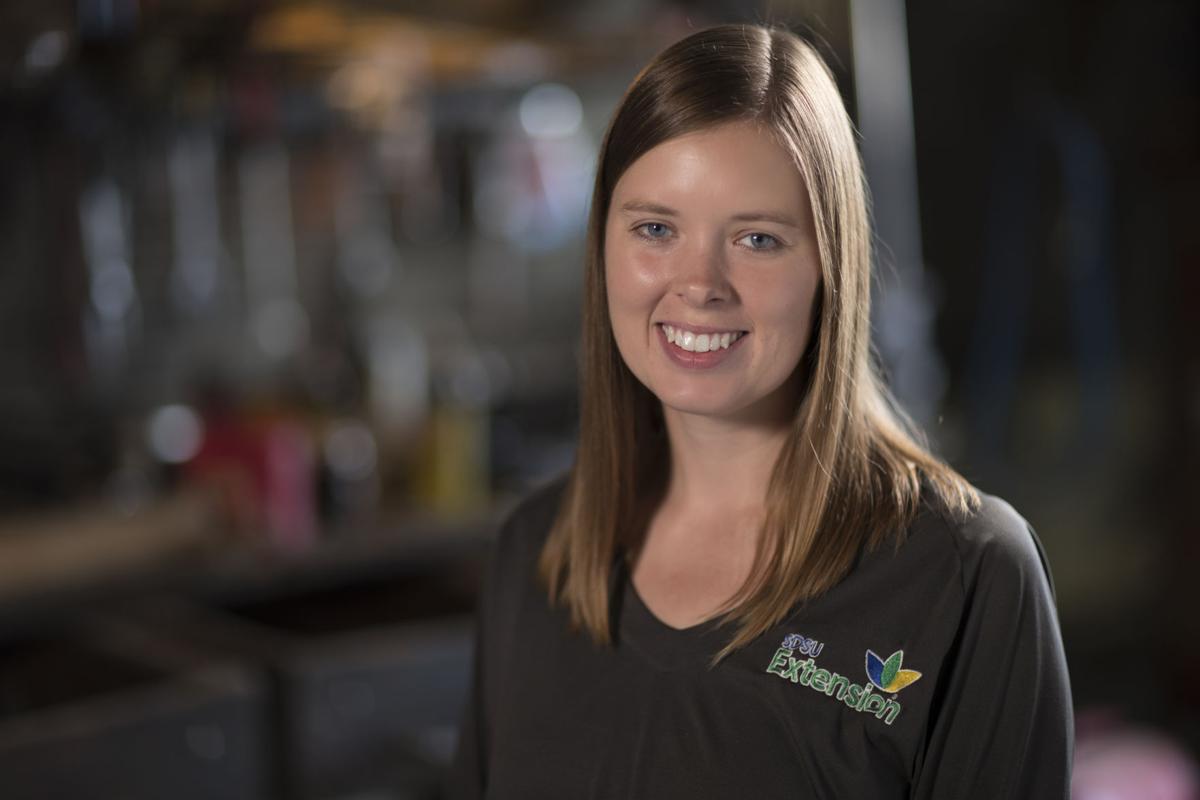 As the growing season ends, it's a good time to look at soil moisture levels and consider how that might affect planning for next year.
After looking over some South Dakota precipitation data from the last year, below average precipitation appears to be the common denominator in most areas. (No surprise there.) However, a look at the last 30 days provides a bit more hope for sufficient soil moisture conditions.
The northeastern part of the state has experienced some high rainfall events this past month. According to the NOAA High Plains Regional Climate Center, the Watertown Regional Airport weather station reported 7.63 inches of rain in October alone, with the Sisseton station coming in at 6.75 inches during the same period. The Doland and Wessington Springs stations reported 6.68 and 6.02 inches, respectively during October.
According to South Dakota Mesonet weather data, the South Shore station received 2.81 inches more precipitation than normal in the month of October alone, with Groton (2.51 inches more), Webster (2.26), Redfield (2.03) and Britton (2.03 inches) close behind.
Heavy rainfall in these areas has slowed down harvest for many, causing concerns about getting crops out before winter storm events. However, it will provide some soil moisture reprieve for the coming year.
Conversely, Mission, Winner (Wiley Field Station), Pactola Dam, Custer, and Mt. Rushmore stations have all reported less than an inch of precipitation since the beginning of October, creating drier than average conditions for parts of southwestern South Dakota.
The Jewel Cave and Sturgis Mesonet stations reported 0.65 and 0.30 of an inch below from normal precipitation in October, which is reflected on the U.S. Drought Monitor observations. Hopefully some fall rains can help get these areas back to average conditions soon.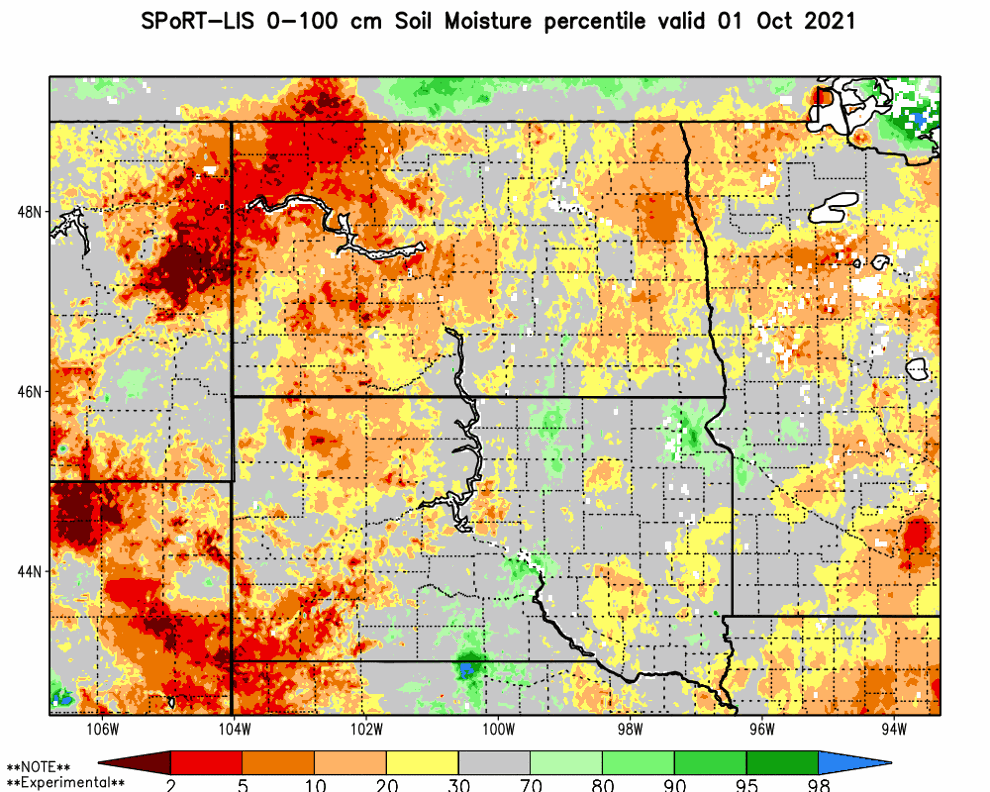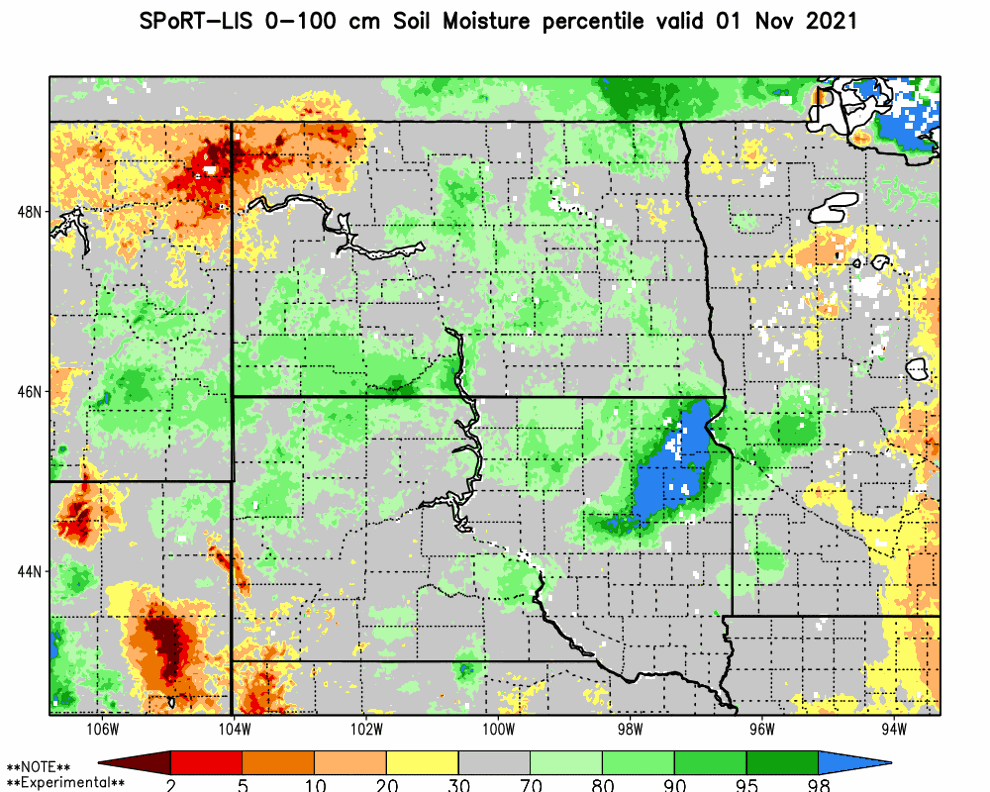 I've heard our state climatologist, Laura Edwards previously mention that a wet fall season is a very efficient way to recharge soil moisture, as there is little demand for water during this time.
Perennial crops like alfalfa and pasture or rangeland, as well as winter cereals, can reap great benefits from fall precipitation as they prepare for spring. Late season rains can also aid in livestock water availability and quality.
However, do keep in mind that water should still be tested before turning livestock out. Many areas that had unsafe water tests during the summer drought may not necessarily be out of the woods yet. Water quality can depend on many factors such as soil type, runoff and weather conditions, so testing water before turning out animals (regardless of recent rainfall) is sound practice.
October precipitation events helped recharge soils in a large portion of South Dakota, getting most of the state free of drought status. The southwest is still in need of rain, but conditions have improved since Oct. 1.
After a year like 2019, it can be hard to digest drought conditions, but soil moisture can change rather quickly. Keep an eye on the weather data for your area as you begin planning for next season.
To make your own data comparisons check out South Dakota Mesonet at https://mesonet.sdstate.edu/. Mesonet offers very useful, free agriculture tools such as Ag Weather, Degree Days, Livestock Stress, Small Grain Disease and Spray Tool. There are currently 32 Mesonet weather stations across South Dakota with several more on the way in coming years.