Seed companies, universities adapt to virtual formats to get information to growers
Before combines begin to roll in a typical year, farmers might take some time to attend a field day and hear about the latest seed varieties offered by the local dealers or learn about university research happening in their backyard.
Those field days look different this year with the coronavirus pandemic still keeping people cautious of large gatherings. Seed companies and extension experts are getting comfortable in front of the camera, hosting video field days and getting information to growers in new ways.
At test plots planted with Mustang Seeds, growers learn all about what's growing there even when there's no one around. The Madison, South Dakota-based company pasted QR codes to each of its field signs. Anyone with a smart phone can scan the code, and it will pull a tech sheet with information about that seed variety.
"It really is a good tool," Mustang CEO Terry Schultz said.
It's a quick way to provide a lot of information to anyone interested in learning more. For that reason, the QR codes are here to stay, said Melissa Palmquist, spokeswoman for Mustang Seeds. They'll be on every Mustang product.
Given that outdoor events are considered to be safer in preventing the spread of COVID-19, Mustang Seeds is still hosting a few small plot tours. For those not comfortable joining a group, Mustang Seeds is using the QR codes to give people a self-guided plot tour, too.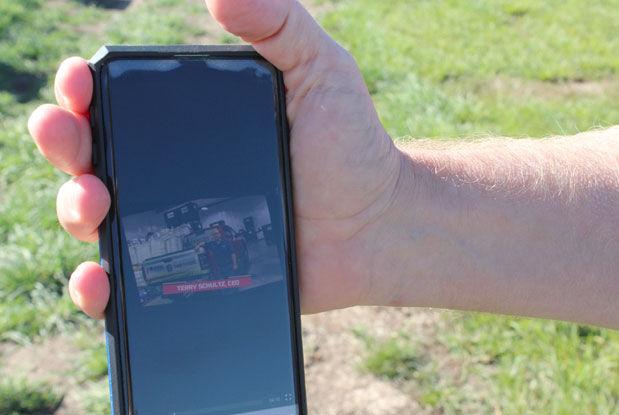 At 17 sites throughout Mustang's territory in South Dakota, North Dakota, northwestern Iowa, northeastern Nebraska and western Minnesota, visitors can scan QR code on a roadside sign and hear a video message from Schultz and other seed experts.
"It's just kind of an experiment," Palmquist said.
The use of QR codes grew out of her efforts to create a hands-off way for visitors to register for prizes at their farm show booths. Without many farm shows happening, the prize drawing serves as an incentive to visit a Mustang Seed plot.
"We said, let's just take this QR code a little further and get it into the field," she said.
The Mustang team has had a little fun with it, too, creating promotional videos of their seed reps playing football, fishing and ogling the prize smoker in a soybean field.
"It's been a fun time in a dim world at the moment," said Dale Nelson, row crop production manager for Mustang Seeds.
Tom Schmit, an agronomist for Golden Harvest, is normally on the road doing three or four field days a week from mid-August until harvest begins.
"We want to introduce new corn and soybean products where they fit and cover agronomic topics relevant for the year," he said.
Those agronomic topics are very important to growers, he said, and not wanting them to miss out on information, Golden Harvest gave growers several options for reaching out. Some seed advisors chose to host events in-person. For those not comfortable gathering due to COVID, Golden Harvest agronomists put on regional and national meetings virtually.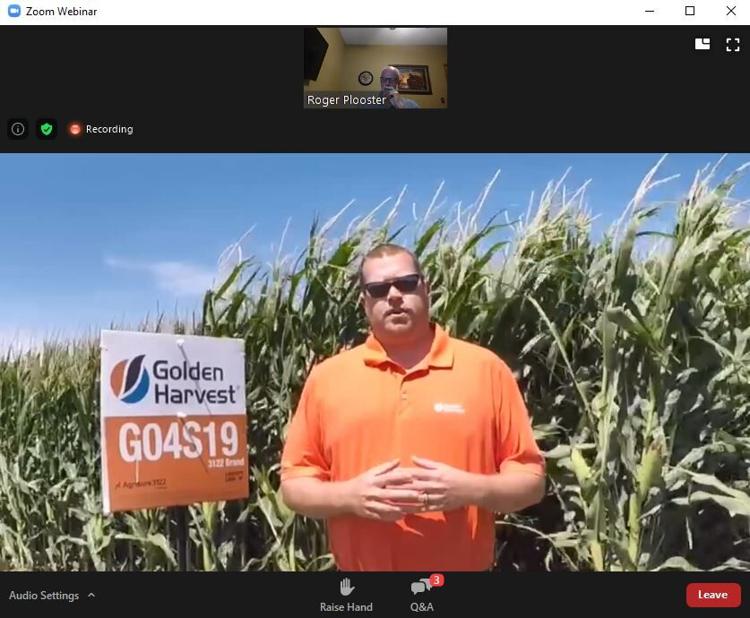 Schmit hosted the South Dakota event Aug. 25 via Zoom. The evening featured pre-recorded messages from the regional manager and from several local seed reps who highlighted the latest products tailored to their area of the state. It also gave viewers a video tour of the company's trait accelerator facility in Nampa, Idaho.
Attendance wasn't strong, he said, because corn silage was ready early and many farmers were out chopping. Quite a few asked for a link to the Zoom recording and planned to listen in when they were caught up on field work, Schmit said. Upcoming events can be found here: www.goldenharvestfielddays.com.
Being able to tune in on your own time is one advantage to virtual meetings. The biggest challenge, Schmit said, was not getting feedback as he talked.
"It's hard to read. Are we talking about the right stuff? Do we need to switch gears," he said.
On top of that, a participant listening from home is not as likely to ask a question. To make it an interactive experience, hosts of the Golden Harvest meeting asked a few poll questions about soybean herbicides and how growers manage corn rootworm, which were hot topics this growing season.
Those that don't speak up during a virtually event have the option of reaching out to presenters afterward. For Schmit, this year's work has involved much more interaction over email and text messages.
"The best thing we can do is make sure everybody's getting what they need when they need it," he said.
South Dakota State University normally hosts summer field days at its research farms, drawing about 100 people to each event. Those gatherings didn't happen this year. Instead, university extension experts talked about their work on video.
"We didn't want the farmers to miss out," said Paul O. Johnson.
Johnson is an extension weed science specialist and is director of the SDSU Northeast Research Farm north of Watertown. He shared information about corn and soybean treatments in videos released in late August. Those can be found here: https://bit.ly/2Qo891N.
While he missed the back and forth communication of a normal field day, he found some benefits to a video field day. Videographers were able to use 360-degree cameras to get footage down the rows, and Johnson was able to compare treatments at the research farm near Watertown with those at the university's southeast research farm near Beresford. Growers could see a side-by-side comparison without having to go to either place, he said.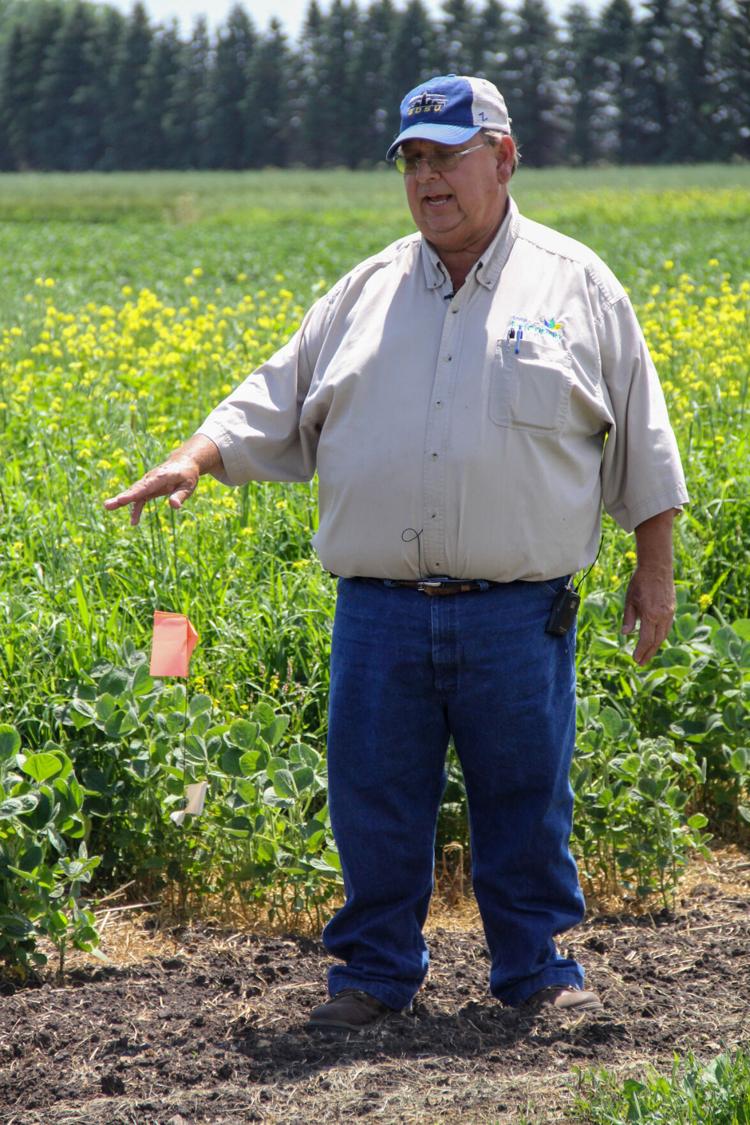 Videos also give farmers the option of tuning in to what interests them most. Johnson's talk on soybean treatments turned out a little long at about 17 minutes, he said, but growers can scroll through the four segments to hear about the kind of beans they grow.
In late October, Johnson hosts district weed meetings that bring in about 50 people at each location. As of early September, he's planning to host those in person with social distancing precautions. Extension experts were beginning to discuss how to handle winter meetings, and Johnson expects them to be held virtually.
The virtual format will likely hold for the foreseeable future until coronavirus is under control. Even afterward, virtual meetings will provide an option for outreach during times when winter weather makes travel challenging or just to reach a bigger audience. But most involved are eager to get back to in-person meetings as soon as it's safe.
"Personally, I prefer to meet with growers live and face to face," Schmit said. "It's more of a two-way sharing of information. I think growers prefer that as well."