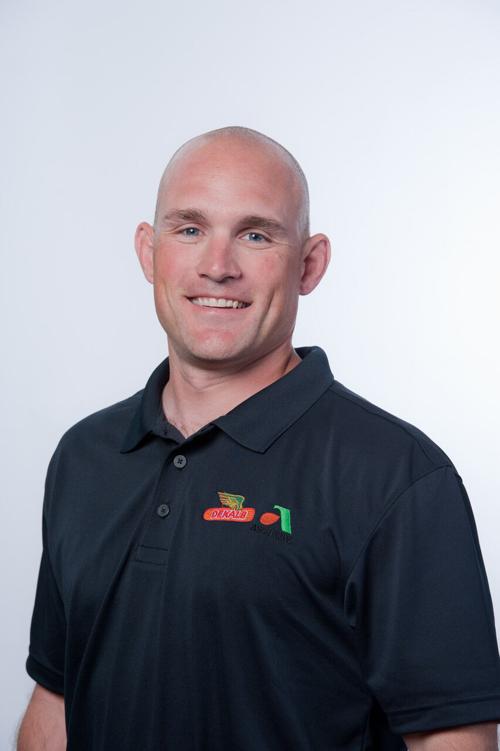 The European Commission authorized XtendFlex technology, and with that approval, farmers here can plant XtendFlex crops in 2021.
Products with XtendFlex technology have genes that confer tolerance to glyphosate, glufosinate, and dicamba.
Forty-seven new soybean varieties, exclusive to the Asgrow brand, will be available across the U.S. for 2021, said Clint Chaffer, Asgrow brand manager. Asgrow expects to supply XtendFlex soybean seed to plant over 10 million U.S. acres next year.
To prepare for the 2021 launch, Asgrow products have been tested in expansive, nationwide field trials so farmers, dealers and licensees can learn and experience the latest technology.
"It's going to be the largest trait launch in Asgrow history," Chaffer said, adding that Asgrow also released Roundup Ready 2 Xtend soybeans with dicamba and glyphosate herbicide in 2016, another large launch. "There is just a wide range of products that will be available for our farmers to try."
He added that the varieties are "almost region specific" to meet the specific agronomic challenges that soybean growers may face.
"We are excited, too. Not only do we have the genetics and the traits, but this is just the latest technology," he said. "Continuing down that path, to take your farm to that next level – it's always a good decision to keep an eye on that next technology."
Southern and central Minnesota
A number of Asgrow XtendFlex varieties are slated for southern and central Minnesota.
These include AG09XF0, AG10XF1, AG13XF0, AG15XF1, AG18XF1, AG20XF1 and AG21XF0, said Dan Koehler, technical agronomist supporting DEKALB Asgrow in south central Minnesota. Koehler lives between Blue Earth and Albert Lea.
(Note: AG stands for Asgrow, the numeral stands for the maturity, XF stands for XtendFlex, and a 0 or 1 stands for release in 2020 or 2021.)
"We are excited to bring Asgrow XtendFlex into the equation in 2021," Koehler said. "We think Asgrow XtendFlex with the additional mode of action – the herbicide tolerance to glufosinate – gives farmers another tool in the tool box to control those late emerging, tough-to-control weeds."
Forty Asgrow XtendFlex steward trials were planted across Minnesota.
"We gained a lot of knowledge both around how they performed in yield and agronomics," he said.
The majority of the trials included, "one-row learning blocks" that helped agronomists evaluate the new varieties for key diseases. These included sudden death syndrome (SDS), brown stem rot (BSR), and white mold, and tolerance to iron deficiency chlorosis (IDC).
He also stated that standability is a characteristic he pays special attention to and is very happy with how the Asgrow XtendFlex lineup is looking.
Koehler said he was very excited about variety AG21XF0 that "has solid agronomics up and down, solid for IDC, very good for SDS, and white mold, and very good yield potential." He expects this variety will have broad adaption across the region.
AG20XF1 is a brand new product for 2021 that has excellent standability, solid yield potential, good white mold resistance and SDS tolerance.
AG13XF0 also has very good standability along with strong white mold resistance, excellent standability and strong tolerance to IDC.
He added that as growers plant soybeans earlier, the importance of using a good seed treatment goes up. Seed treatments help fight soil-borne pathogens to allow soybeans to get off to a robust start. Some seed treatments also have good activity against SDS and SCN to help manage for higher yields.
Asgrow officials say there is plenty of seed available, although farmers who want to be certain a specific hybrid is available will want to book their seed early.
"A lot of these decisions are made in the cab of the combine. We are talking about 2021 purchases and the 2020 corn crop is still in the field. That is where it becomes important for not only having the different early order programs and incentives, but having access to the data," Chaffer said.