While many leave the farm, some return to their roots both metaphorically and physically like Michelle and Rick Grosek of Bear Butte Gardens in Sturgis, South Dakota.
The Grosek family will serve as the Tri-State Neighbor's western South Dakota Crop Watchers for the 2020 season.
The Groseks have owned their current farm since 1996, but only began Bear Butte Gardens in 2010 after Michelle wanted to shift her focus away from a computer and more toward the soil.
"I knew I wanted to do something with growing and having a greenhouse," Michelle said.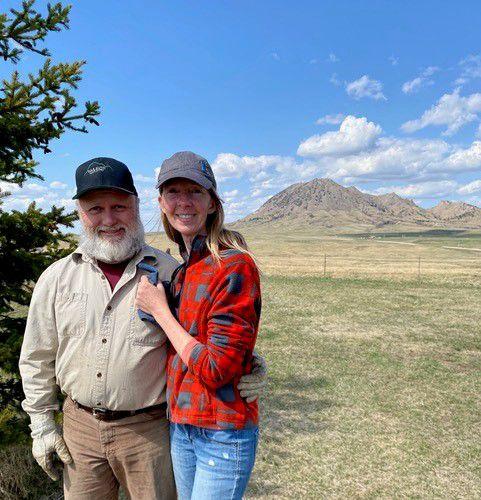 After discussing the move with Rick, who joked that he was tricked and enticed by the idea because he could buy a new tractor, the Groseks began the operation focused on organic vegetables. They became a certified organic operation in August 2012.
After a decade of work, they now sell and grow everything from vegetables to fresh eggs and broiler chickens. They set up systems raise grass-fed and pasture-raised beef and lambs. Sheep skins, honey and Thanksgiving turkeys round out their offerings.
After beginning the organic vegetable operation, Michelle said all of their side projects have naturally come as a way to bolster their organic offerings. The chickens provide manure and grass-fed meat round out what they can offer their customers.
What has set Bear Butte Gardens apart in recent years has been its CSA – or Community Supported Agriculture – model. Customers can buy into the operation each growing season, paying up front for bi-weekly shipments of food. While many local operations focus on farmers' market method of selling local, Michelle said CSA has worked well for them.
She first heard about the CSA model back in the early stages of setting up the operation visiting her daughter, Veronica, at college in Montana.
"That was just something we had never seen here," she said.
CSA was a way to connect with customers who would visit the farm to receive their vegetables, at the same time getting a taste of farm life.
"Everything we do centers around that relationship," Rick said.
He and Michelle have become strong advocates for local food and work with many groups to expanding local offerings in South Dakota. They don't feel they're in competition with other farms selling locally.
"The more the better," Rick said. "If there were 100 other farms doing something similar, it would just build synergy and market awareness."
The 2020 season
Coming into the year, Michelle said the foremost thing on her mind was how to reduce plastic waste on the farm. When lockdowns started due to the COVID-19 pandemic in March, Michelle shifted her focus toward a more sanitary delivery method for their produce.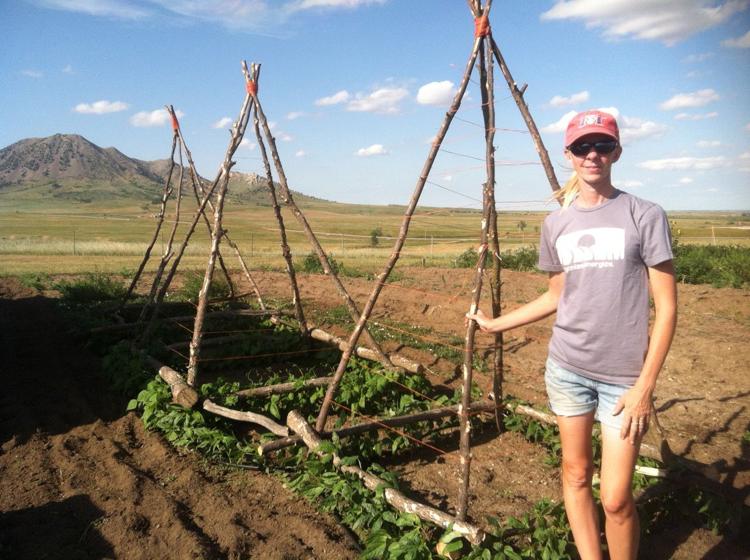 In general, Bear Butte Gardens has thrived during the pandemic. While precautions are taken and hardships are there for everyone, Michelle said many products are already sold out due to an in-flux of people wanting local food while national supply chains have slowed.
"Everything is selling like crazy," she said.
The Grosek's are preparing for their first CSA delivery in a few weeks, planning for socially distanced pick-up lanes.
Whatever new challenges 2020 brings, Michelle said there will be real positives in the aftermath of the pandemic: "Local foods are going to keep growing so we need to help our customers figure that out."
Returning to the farm
The Grosek's, both 53, did not grow up in agriculture. Michelle's parents owned some livestock on a 5-acre plot, but her parents worked city jobs. Rick, on the other hand, is from a family of gold miners. His dad and grandfather, along with his brothers, all worked at the Homestake Mine in Lead, South Dakota up until its closure.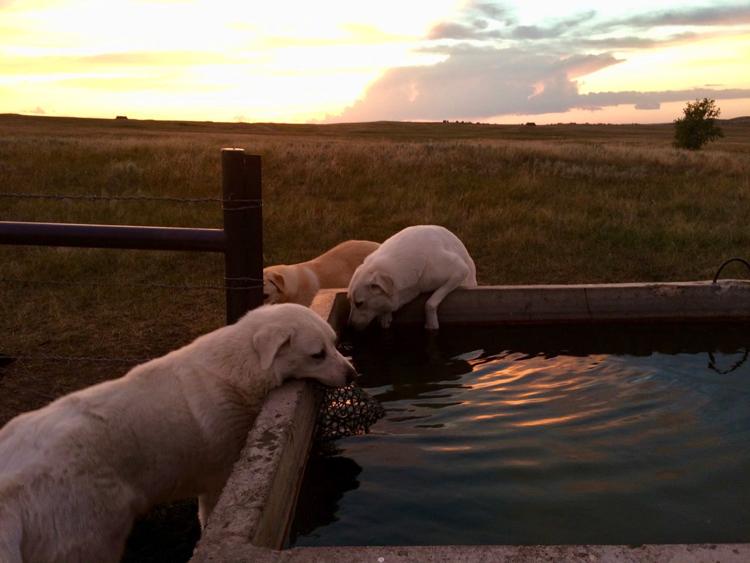 While Michelle and Rick both pursued city jobs as well, when they began Bear Butte Gardens 5 miles outside of Sturgis, they returned to their grandparents' roots.
"It was in our family ancestry growing strong," Michelle said.
The Groseks spent some time in Michigan where Rick worked as a database administrator, but they realized that returning home to South Dakota to raise their two kids was best.
They have two kids, Mike, 31, and Veronica, 30.
"Should have had 10 with child labor on the farm," Michelle said jokingly.
After both children left home to pursue their own careers, Michelle shifted focus away from her job as the director of the Sturgis Center for the Arts, which she started, to expand her passion with gardening.
"We just knew we weren't getting any younger," she said.
After 10 years, and finding their footing, Rick said they can focus more on ways to improve their operation and the environment. Both Michelle and Rick are passionate about doing their part to curb climate change and influence natural systems on their operation.
Michelle serves on several groups that help younger producers get their footing. She and Rick often present at conferences, and they're hoping the pandemic has eased by November in time for the next local foods conference to be held in Sturgis.