Though markets remain shaky, South Dakota is moving forward with plans that will allow farmers to grow hemp.
Nearly three months ago, the South Dakota Legislature passed House Bill 1008 legalizing industrial hemp production. As of mid-June, the South Dakota State Department of Agriculture has submitted finalized plans for regulating the crop to the U.S. Department of Agriculture, which are awaiting approval.
South Dakota lawmakers were at odds with Gov. Kristi Noem over legalizing industrial hemp during the 2019 session, the first year after growing hemp was federally legalized through a program in the 2018 farm bill. Noem vetoed last year's bill, stating that it would be dangerous without further federal guidelines. She worked closely with legislative leaders, including Rep. Oren Lesmeister, D-Parade, to ensure that the bill would pass in 2020.
On March 30, she signed it into law with an emergency clause that got the ball rolling for hemp growers and processors. After a tumultuous time period with the previous hemp coordinator leaving shortly after the bill was signed, Taya Runyon, legal counsel for the South Dakota Department of Agriculture, worked as acting hemp coordinator to submit the plans.
"Poor girl is wearing about 10 hats right now," said Lesmeister, who has been the champion of industrial hemp for several years.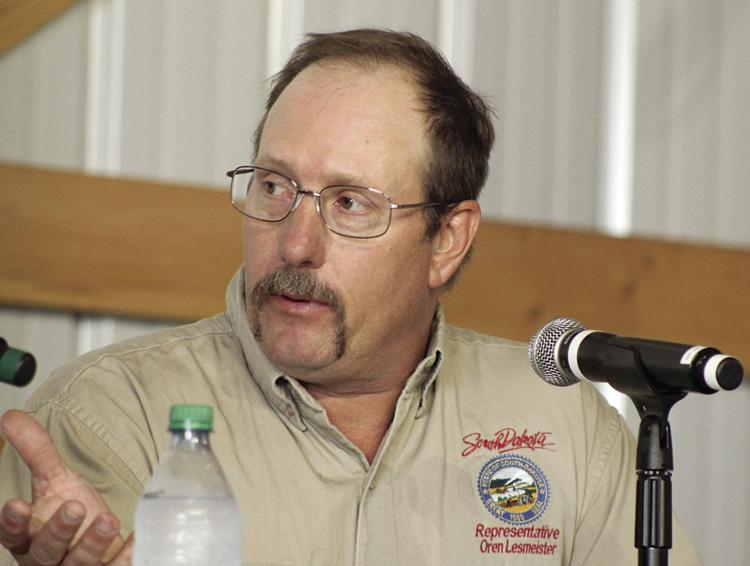 Legally, the USDA can take up to 60 days to review and accept a plan, or return it with revisions. It has typically been taking a few weeks to approve state plans.
"We know there isn't going to be hemp in South Dakota this year, but that gets processors their permits and licenses and start their processes," Lesmeister said.
The reason the bill was submitted with an emergency clause was more for processors than growers, Lesmeister said. While the state's plan is awaiting approval, hemp processors can work to get permits and equipment up and running for processing hemp this fall.
The extra time also allows the newly formed South Dakota Hemp Association to expand membership and information to any farmers looking to grow hemp in 2021. As of the beginning of June, the association has one seed dealer, two processors and one equipment manufacturer on the board.
Whether it be virtually or with face-to-face events, Lesmeister said the association will begin getting information out and hosting education sessions this fall.
Processors and producers looking to grow in 2021 should be able to contact the state department of agriculture this fall to obtain their licenses, Runyon said.
As the state waits for word on its hemp plans, many Native American reservations in South Dakota have already submitted independent plans to USDA. In mid-2019, USDA announced reservations would not be required to operate under their state's hemp plans and could grow independently. As of June, Lesmeister said several prominent reservations including Sisseton Wahpeton, Flandreau Santee, and Pine Ridge have submitted plans and hope to grow hemp in 2020.
In 2021, Lesmeister said he'll be right alongside them growing on his land.
"I darn sure will be next year," he said.