Spring weather has been much kinder to South Dakota farmers and ranchers this year.
"It's encouraging so far," said Matt Bischoff, who farms with his dad, Gerald, and brother, Garrett, north of Huron.
Matt Bischoff, 34, will serve as Tri-State Neighbor Crop Watcher for central South Dakota this season.
The family, which runs Ravine Creek Ranch and raises registered Hereford cattle, made it through calving season without a major snowstorm – a vast improvement over the last couple years.
Planting was off to a better start, too. By early May, the Bischoffs had planted fields they weren't able to get into at all last year because of wet conditions.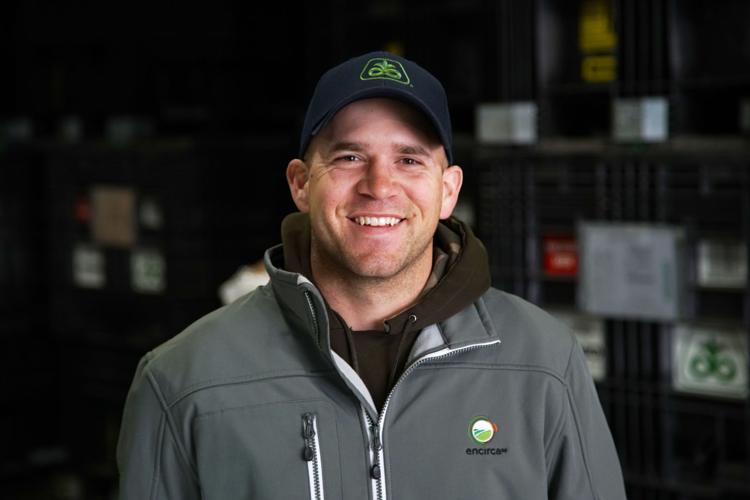 Huron received more than 37 inches of rain in 2019, according to the National Weather Service. It left many fields unsuitable for growing crops. About 60% of the fields around Ravine Creek Ranch were prevent plant acres, Bischoff said.
"It was something we've never seen before," he said.
The rain continued all summer long and into fall. While he had planned to plant cover crops on his prevent plant acres, the ground never dried out enough to do it. Instead, he tried to keep up with weeds by spraying where he could.
This year, most of the corn went in the last week of April, and Bischoff seeded some new alfalfa.
In addition to farming about 1,200 acres of corn and soybeans, the Bischoffs do some custom farming for neighbors. The family raises about 200 registered cows, using artificial insemination and embryo transfer to continually improve genetics.
Ravine Creek Ranch sells 50 to 60 registered bulls a year and some females in a March sale. This year, the sale came just before much of the state shut down due to COVID-19 precautions.
Matt Bischoff is the fourth generation on the farm. His grandpa started the Hereford herd more than 70 years ago. Bischoff is the youngest of four kids of Gerald and Janelle Bischoff. He joined the family farm after earning a two-year general agriculture degree at South Dakota State University.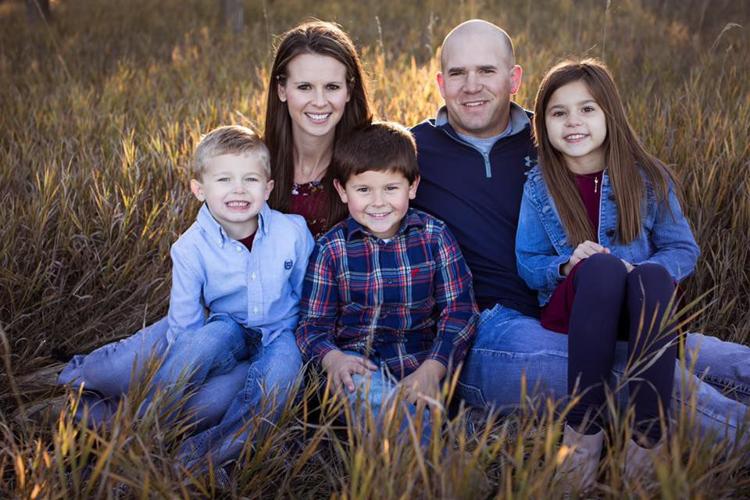 While he and his brother farm with their dad, his sisters are still involved with the annual bull sale, too. His sister Lori and her husband Mike Peskey live near Cavour and have a small Hereford herd and a large commercial Angus herd. Their black baldy heifers are sold at the annual sale. His other sister, Abby Bischoff, puts together the sale catalog. She serves as executive director of the Sioux Falls Stockyards Ag Experience.
Matt Bischoff also sells Pioneer Seed, working through the Bauman Agency in Huron, where his wife Heather is also a crop insurance agent. They have three kids. Twins Parker and Raegan are 10, and Easton is 6.
Since schools closed in March, the kids and their cousins have been especially helpful on the farm. They're typically busy with sports including baseball, basketball and football, and summers are filled with 4-H projects and showing cattle and sheep.
"I enjoy working outside and watching the kids enjoy tagging along, doing what I do," Bischoff said.
Coming into the 2020 growing season, Bischoff is counting on weather that's a little more typical than last year so he can raise an above-average crop and put feed up in a timely manner.
"I hope that it's going to be better," he said.