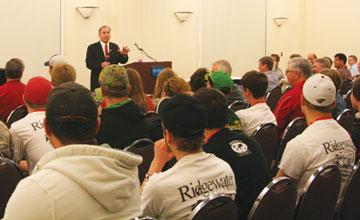 Three speakers at South Dakota Soybean's Ag Outlook event will present on topics from markets to weather, and one will give a lighthearted perspective.
All three are scheduled throughout the day Thursday, Dec. 9, at the Best Western Ramkota Exhibit Hall in Sioux Falls.
Andrew Pritchard
Nutrien Senior Meteorologist
10:30 a.m. – "Understanding Disruptive Weather Patterns in Production Agriculture"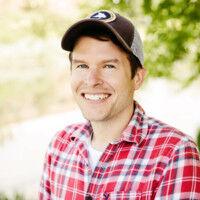 Andrew Pritchard grew up in central Illinois and developed an early passion for the weather, marveling at the summer thunderstorms that struck the Midwest. He got his start in severe weather, documenting hundreds of tornadoes across Tornado Alley, with his videos airing on major television networks each year.
He strengthened that passion for weather with degrees in earth science and meteorology from Parkland College in Champaign, Illinois and Northern Illinois University in DeKalb. Over the past decade, Pritchard has built a reputation as an expert in forecasting high-impact disruptive weather events.
In 2018, he joined Agrible, an ag-tech start-up later acquired by Nutrien Ag Solutions. There, he began building Weather Story, a platform for human curated weather content focused on production agriculture. As senior meteorologist for Nutrien, Pritchard's focus is on telling the daily story of weather throughout the world, combining regional and macro-scale weather forecasts and the impact to agriculture.
V.J. Smith
Speaker and Author
1 p.m. – "The Richest Man in Town"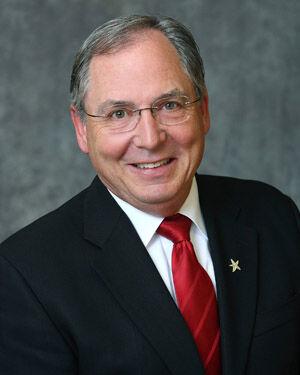 V.J. Smith is a professional speaker and published author. He graduated from South Dakota State University in 1978 and spent the 1980s working for the Allied Signal Aerospace Co. in Kansas City. He returned to his alma mater in 1990, working for six years in the SDSU athletic department. He was appointed executive director of the SDSU Alumni Association in 1996.
In 2007, he left that position to pursue a career in professional speaking. Smith travels the country and makes more than 100 speaking appearances a year.
Tregg Cronin
DTN-Progressive Farmer Analyst
3 p.m. – "Marketing 2021 - The Return of Volatility and Uncertainty"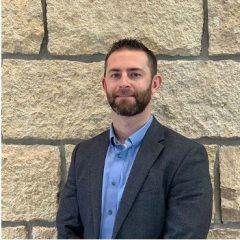 Tregg Cronin is a fourth generation farmer and rancher from Gettysburg, South Dakota, as well as a contributing analyst to DTN-Progressive Farmer.
Cronin graduated from the University of St. Thomas in Saint Paul, Minnesota in 2009 before working for agricultural cooperative CHS. With CHS, Cronin worked in the company's grain marketing division as well as at its commodity brokerage, CHS Hedging.
In 2013, he returned to Cronin Farms while also holding the title of market analyst with Halo Commodities out of Fargo, North Dakota. Cronin farms with his wife Sara and son Morgan, as well as his father, uncles and cousins in what is truly a family farming operation.