Six to eight years is a long time to wait for a new product to hit the market. Between technological advancements, societal changes, and now unpredictable weather, waiting that long could be a detriment to any company looking to market their product. But for seed companies, it's the name of the game.
AgReliant Genetics, the American subsidiary of KWS Saat, a German corn seed company, has to deal with that level of unpredictability every day. While deciding how to go about making new hybrids, testing those hybrids, and collating all the data, AgReliant has made time to expand into South Dakota.
Located just a few miles north of Sioux Falls, AgReliant staff has been hard at work since December preparing to plant their first test hybrids at their Minnehaha County nursery. In their 20-acre field just west of Interstate 29, Mike Popelka, the lead corn breeder at the Sioux Falls research station, and his team sat on the back of a corn planter and hand planted their first ever South Dakota nursery in early June.
"Research isn't a fast process," Popelka said.
The team arrived six months ago, and while South Dakota weather didn't provide the nicest welcome to the Kansas native and his staff, he said the process has worked out so far. The team got half of its planting done in May before several inches of rain halted progress until the beginning of June.
"People kept telling me that South Dakota isn't normally like this," he said. "But if that was the worst, I think we'll be fine."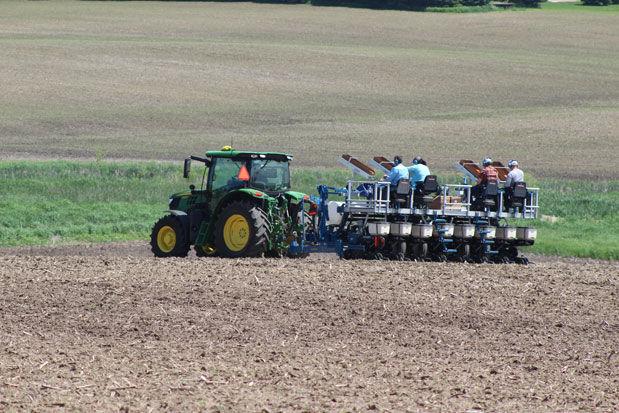 While out in the field hand-planting on the back of the tractor, Popelka and his team traveled at just 0.7 mph while dumping specific seeds in order. The entire process, should they go start to finish without stopping, would easily take 48 hours to plant 20 acres.
The specific inbreds being tested at the nursery took roughly four years to make, Popelka said, and after this round of testing is done, they will come back for six to eight years until they have what they call a "first commercial release" ready for South Dakota consumers.
"You test and you test a lot in that area," he said.
Because of the nature of the corn seed business and how competitive it is, Popelka said that AgReliant leans on its ability to adapt as the changes come. His small team, unlike the large companies, can easily switch to new technologies to better represent those in the area.
"We're always trying to put in the background what we're starting with and what it'll be in six to eight years," he said. "We're a bit more nimble than the big companies. We're able to change to different technology fairly quickly."
Popelka and his team started with already successful hybrids and worked to modify and test new versions to improve yield in the state. AgReliant and its subsidiaries such as LG Seeds, work to gather data from yield tests across the state to make sure its hybrids are going to perform well, regardless of conditions.
Through other research stations in Minnesota, Kansas, Nebraska, Iowa, Illinois, Indiana and Michigan, AgReliant pushes its hybrids to be better in each location it serves by specializing seeds.
Although AgReliant just opened its Sioux Falls research station to improve its offerings in the state, its partnerships with LG Seeds and Agrigold in South Dakota have allowed the company to promote diverse hybrids to those looking for a different seed. It can offer options years before the next wave of seed genetics is ready.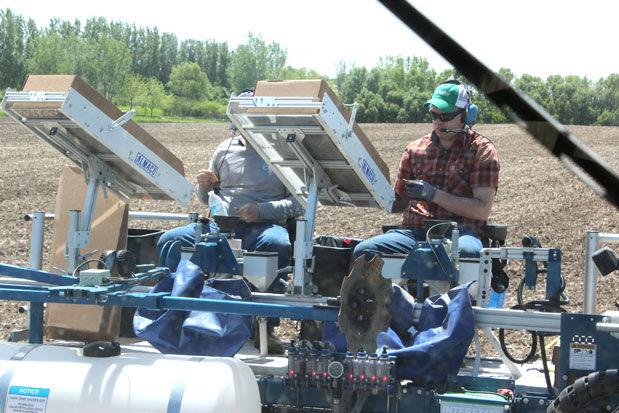 Popelka relocated to head the Sioux Falls research station after working with AgReliant at its Kansas station for six years. He grew up on a farm in Kansas and went to school at Kansas State, so leaving home for him was something he took with a heavy heart.
"My wife and I knew Kansas wasn't the biggest corn state, so we kind of prepared," he said. "For the most part, it looks like (South Dakota) is Kansas except cooler."
The AgReliant team will also work in other fields in South Dakota, both of which are within a half hour of the research station in Sioux Falls.
Over the growing season, the thousands of tests run at the nursery will be compared to others across the region.
Popelka said it could be four years before they narrow down the seed selections enough to hone in on just a few.