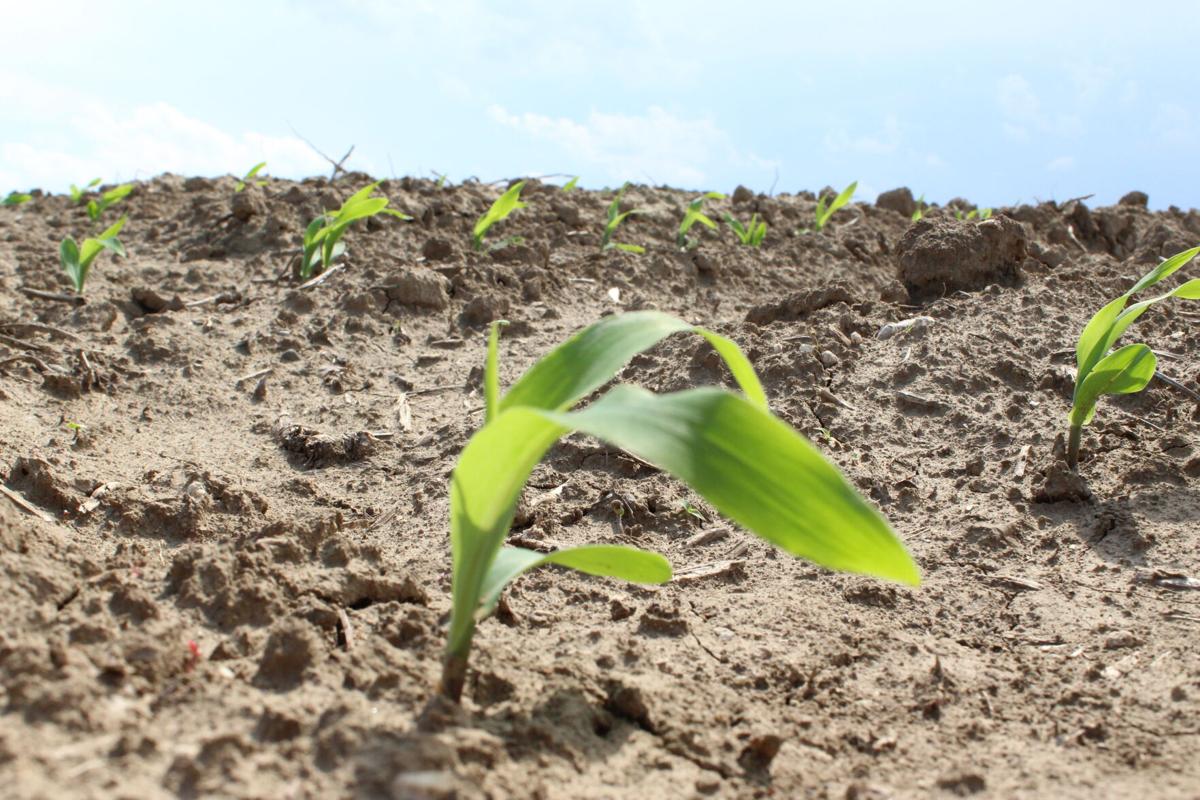 After a tumultuous year that saw very little active research done due to COVID-19 restrictions, South Dakota State University Extension specialists began hosting virtual "coffee hours" over the first month of 2021 to detail how certain aspects of South Dakota's most common crops are changing.
Between Jan. 12-15, SDSU Extension held four days of discussions on corn, detailing everything from updates in weed control to what was learned about planting early in the state over 2020.
Emmanuel Byamukama, the SDSU Extension plant pathologist, spent some time on Jan. 13 detailing what new and emerging diseases are impacting corn in the state. The biggest – bacterial leaf streak or BLS – is becoming more of concern in South Dakota as it has now been found in four counties.
BLS was found relatively recently in Nebraska in 2016. Since then, it spread to South Dakota in 2018 and is now found in four counties: Lake, Brule, Sanborn and Turner. However, BLS isn't like typical diseases of its kind. Many farmers sought to treat the disease using blanket fungicides, which it didn't work, that's how the new disease was found.
"They applied a fungicide in the field and nothing was happening," he said.
Even with the recent spread, Byamukama said that the only severe cases tend to be on corn-on-corn acres and even then, the disease has a fairly light impact overall. However, the disease does overwinter in the field and can be found in standing corn stalks as well as volunteer corn.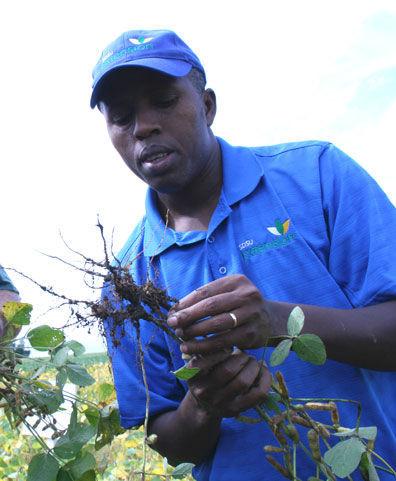 BLS is typically confused with gray leaf spot due to how it affects the leaf, but Byamukama said the difference is that BLS tends to create longer brown streaks.
"The symptoms look pretty close," he said.
In addition to BLS, Byamukama has found that Southern rust and common rust are becoming more common in South Dakota.
Ending his talk, Byamukama said SDSU Extension has recently done some research into whether or not they believe a fungicide application to be worth it on most operations. While he acknowledged that many scenarios are different, he said typically they don't find it to be a worthwhile investment.
"A lot of it is there isn't enough disease pressure to require applying the fungicide for any benefit," he said.
He said ultimately residue management is more important, as well as maintaining a good crop rotation to avoid issues like BLS creates if you were to plant corn-on-corn.
Nitrogen update
Jan. 14, Jason Clark, a SDSU Extension soil fertility specialist, gave updates on SDSU's phosphorus, potassium and sulfur recommendations, as well as a nitrogen-specific update on the effects tillage and crop rotations have on the valuable element.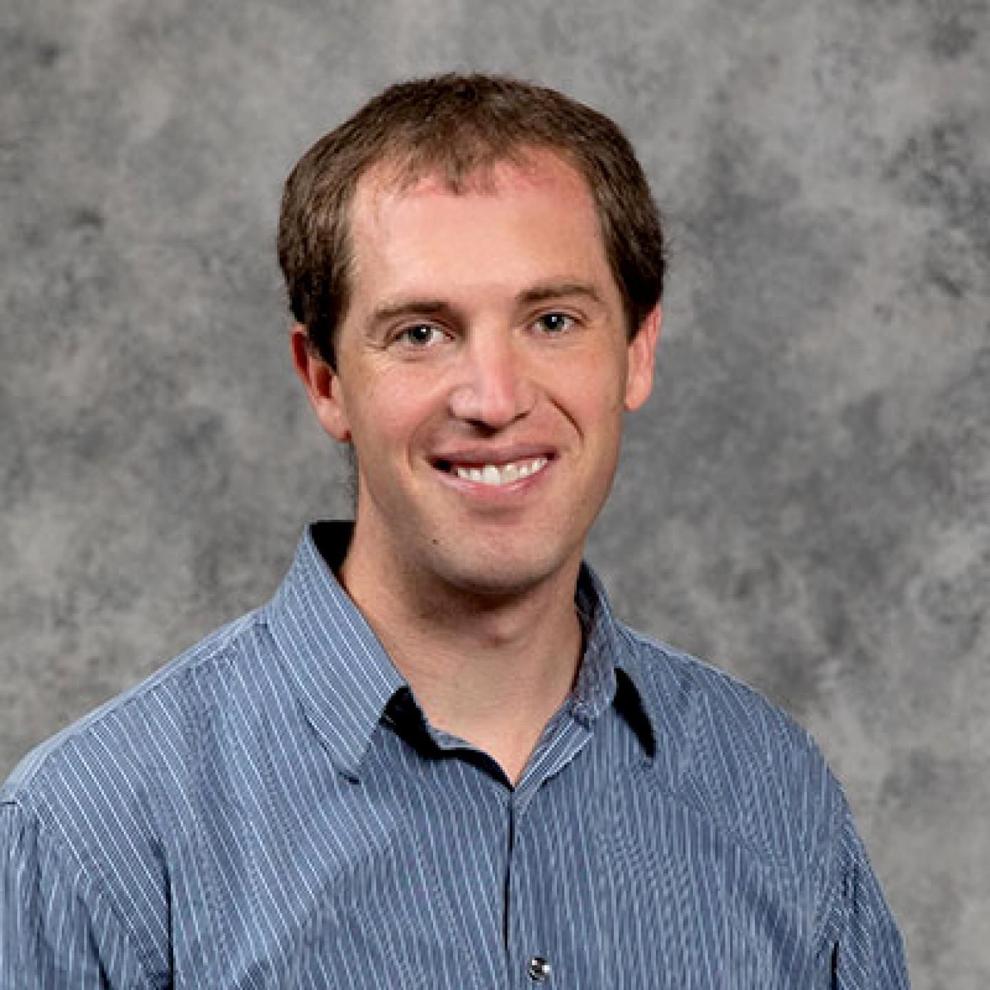 While the SDSU recommendations have been questioned a bit over the years, Clark said he was brought in a few years ago and has begun testing the recommendations himself. With over 20 nitrogen tests in the last three years looking at conventional tillage versus no-till, he found that ultimately a lot of the recommendations are indeed coming up high.
"The ultimate question is can we improve?" he said.
Over the next year or so, Clark said he will begin with the formula SDSU uses for their recommendations and check to see if their coefficients need to be updated for better recommendations. Even as the suggestions come up high, Clark said they have been fairly consistent in being able to predict nitrogen needs on specific circumstances, rather than one blanket recommendation for every operation.
On average, the recommendations tended to be closer to 70 pounds per acre over what was needed, and some hovered exactly at the mark or slightly over.
As far as P, K and S recommendations go, unfortunately COVID-19 impacted Clark's ability to truly test this on a scale he would like.
"The recommendations are based on what point do they no longer see changes and a lot of questions we have is whether or not the critical level needs to change," he said.
He said that SDSU is working on six different treatment levels to multiple control fields to test how their recommendations work although his early conclusions suggest that phosphorous recommendations will need to be looked at more closely.
Planting early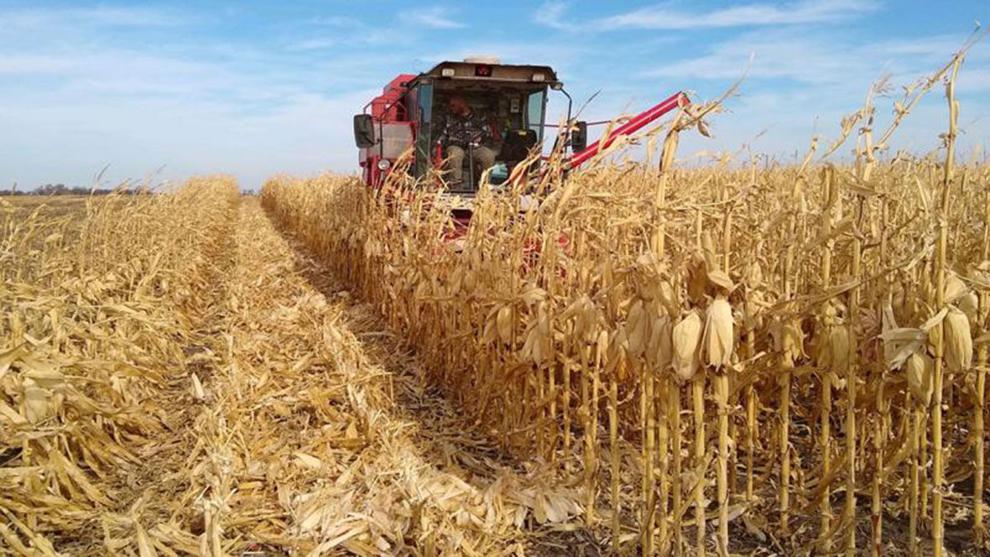 On the last day of the event, Jonathan Kleinjan, a SDSU Extension crop production associate who handles all of SDSU's seed trials, gave an update on what was learned about planting early in South Dakota average two very wet years.
After a successful seed trial year where a majority of the trials produced above average yields, Kleinjan said as far as the East River conditions are concerned, later maturing corn is still yielding more than early.
"This is typically what you'll see in South Dakota," he said.
On the SDSU trials, Kleinjan found that corn maturities of 100 days or more typically yielded about 10 bushels per acre more than that of their under 100 day varieties.
The next piece of information looked at stemmed from planting date, however Kleinjan said there was no conclusive data that planting earlier or later made that big of an impact overall compared to the universal truth that planting between April 30 and May 15 is typically the best route to take.
"There was absolutely no difference in planting date in 2020," he said.