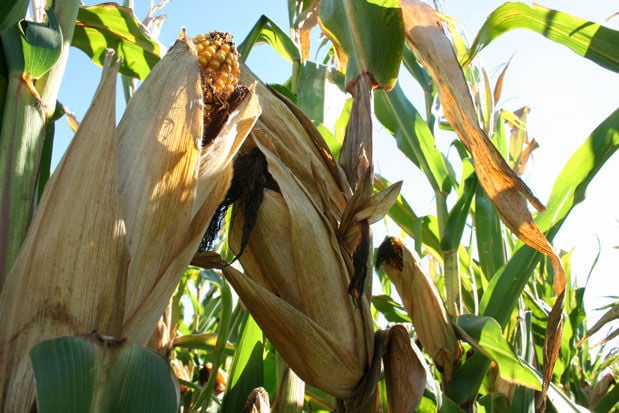 South Dakota Corn is being recognized by the USDA Natural Resources Conservation Service (NRCS) with the South Dakota Excellence in Cooperative Conservation Award.
The award recognizes an individual or group's ability to communicate, innovate and grow for the purpose of improving South Dakota's natural resources.
"South Dakota Corn has been a valuable part of the state's ag community," said Jeff Zimprich, South Dakota NRCS state conservationist based in Huron. "They've worked with many organizations including NRCS to help educate and promote the conservation of South Dakota's natural resources."
The association has facilitated on-farm research and trials for carbon baselines and reviewing soil sample protocols for measures such as soil carbon, bulk density, frequency of sampling needed.
South Dakota Corn worked with South Dakota State University Extension on water testing, addressed salinity issues, and held landowner meetings on carbon sequestration through soil health principles.
They've increased outreach efforts with members, agronomists, Hutterite colonies, the Soil Health Partnership, equipment dealers, conservation districts, and partners such as Ducks Unlimited and Pheasants Forever. Media campaigns such as "This is Farming" or "True Environmentalist" helped spread the word.
"South Dakota Corn moved forward with much work in South Dakota to promote conservation of natural resources, and the NRCS is proud to honor them with the Excellence in Cooperative Conservation for their work in 2019," Zimprich said.
Original plans were for the award to be presented earlier this year at South Dakota Corn's annual conference, but that event was canceled because of the COVID-19 pandemic.
"We're honored to receive this award, which recognizes the strong partnership between South Dakota Corn and NRCS. When we first met to discuss the possibility of working together on a common cause, it made perfect sense," South Dakota Corn CEO Lisa Richardson said. "Together, we're able to take a strong and proactive approach toward sustaining, protecting and improving soil health. We look forward to working closely with NRCS for years to come."