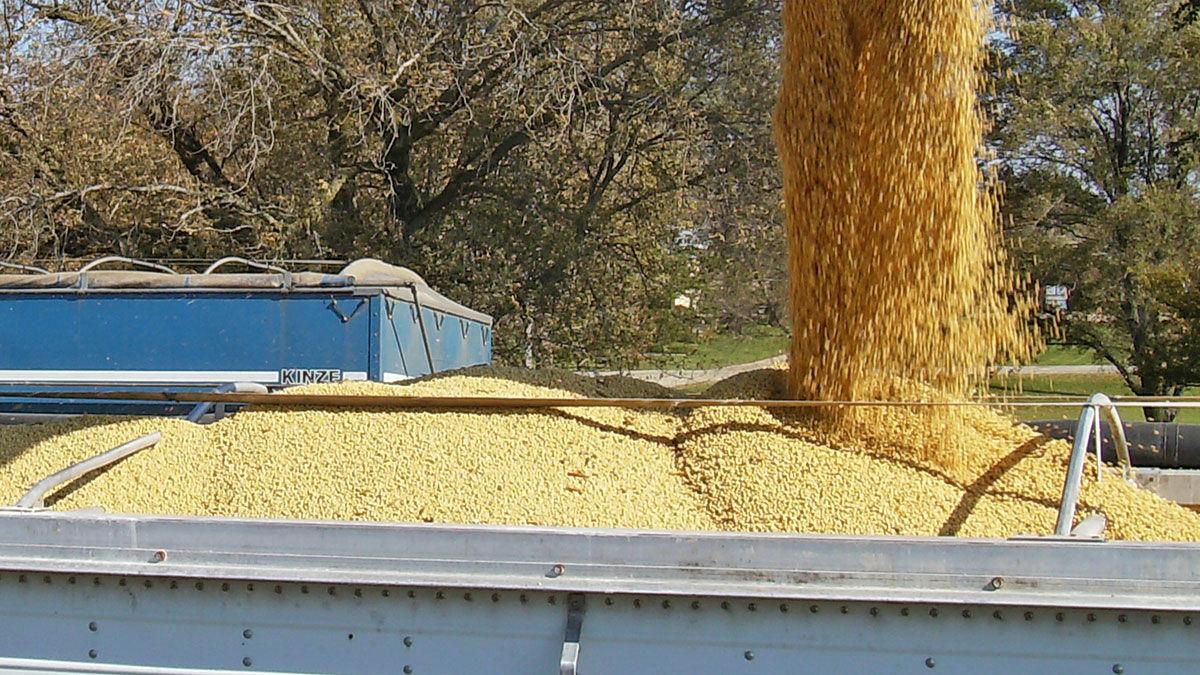 The South Dakota Soybean Association will host its annual AgOutlook trade show and conference Dec. 9 in Sioux Falls at the Best Western Ramkota Exhibit Hall (3200 W. Maple St.). No convention was held last year due to COVID-19. 
"As farmers, I think we can always learn something new to help us prepare for the next growing season," said Jordan Scott, a Valley Springs farmer and president of the soybean association board. "Because the farming landscape is changing so fast, I rely on AgOutlook and other farm shows to keep up with the latest information I need to make decisions for our family's farm."
Producers can count on receiving valuable information and resources during the one-day conference because AgOutlook topics and speakers are selected by farmers just like them, Scott said.
"Our entire board is made up of South Dakota farmers. When choosing speakers, we think about the challenges we face on our farms and the information we need to make decisions moving forward," he said.
2021 AgOutlook speakers include meteorologist Andrew Pritchard, marketing strategist Tregg Cronin, speaker and author V.J. Smith and others. The event begins at 7:45 a.m. with an Early Riser breakfast session and runs until 5 p.m.
AgOutlook 2021 Agenda
7:30-9 a.m. - Vendor set-up
7:45-9 a.m. - Early Riser Breakfast Sessions
9-9:30 a.m. – Economics of Conservation Practices
9-11:30 a.m. – Women's Program
9:30 a.m. to 5 p.m. - Trade Show Open
11:30 a.m. to noon - Meal in Trade Show Area
4-5 p.m. - Social Hour in Trade Show Area
5 p.m. - Trade Show Closes
South Dakota Soybean will host a Uniting Agriculture Social Dec. 8 beginning at 7 p.m. in the Best Western Ramkota Washington/Lincoln Room.
For registration and to learn more, visit SDSoybean.org or contact the South Dakota Soybean office at 605-330-9942.