When Maddy Rabenhorst checked her Facebook account May 31, she pulled up a somewhat bittersweet memory from a year ago.
She and her husband, Bryce, who farm with his family northwest of Salem, South Dakota, were finished planting May 31, 2018. This year, they had yet to put a single seed in the ground. Some acres – close to 500, she guesses – won't be planted at all this year.
"It's tough for us because we want to plant. That's what every farmer wants to do," she said.
May 31 was the last day farmers in southeastern South Dakota could plant corn, per federal crop insurance rules. This year could set records for the number of acres that farmers aren't able to plant. A wet fall, late winter storms and a soggy spring have kept many farmers out of the field at prime planting time.
Rabenhorst is South Dakota's new field manager for the Soil Health Partnership, a program that promotes conservation farming practices that build soil health. For the first year, she and her husband are looking to use cover crops on some of their fields. The prevented planting acres provide them the perfect opportunity to try covers, as well as integrating cattle on the land through a newly established grazing exchange. Her goal is to make the most out of a bad situation and build soil health on the way.
"We want to make sure we take care of the ground and get something out of it, even if it's not our cash crop we intended to," she said.
The Rabenhorsts have been working with Brandon VanMiddendorp of La Crosse Seed to make plans for their troubled acres. He said he's been getting a lot of questions for producers wondering the lowest cost options for keeping weeds at bay and what they can grow to feed their cattle.
If growers are looking for a payment under prevented planting rules, they can't plant corn and chop it for silage, and they can't hay or graze any crops before Nov. 1.
Through much of July, farmers will be able to plant cover crops like radishes, oats and sorghum Sudan grass that will help choke out weeds, keep soil microbes active and break up compacted soil. VanMiddendorp recommends giving forages such as millet or sorghum Sudan grass 75 to 80 days to grow before the frost comes.
"It's all kind of a timing game," he said, acknowledging that no one knows how soon the frost will come this fall.
What to plant also depends on what sort of equipment a grower has at the ready. German millet can be raked into windrows and baled. Pearl millet grows more biomass but needs more time to dry down.
"When we're in November, we don't have a lot of drydown days," VanMiddendorp said.
Some are considering baling wet and running it through a tub grinder, then leaving it to ferment, he said.
Many producers turn to oats when they're looking for the cheapest cover crop seed, but VanMiddendrop encourages them to plant a mix of covers – the more the better. Oats don't provide a lot of ground cover. Adding radishes and turnips will better shade out the weeds, but if you want to build soil health, VanMiddendorp likes to see six or seven different seeds in the mix.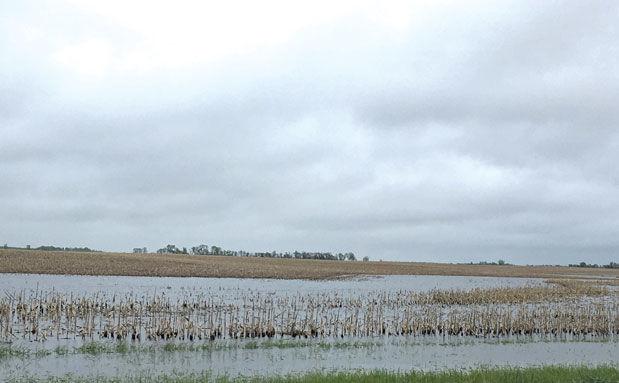 "The more things we see in a mix the more were going to get with weed suppression and fixing nitrogen. We're going to get a lot of value on the soil health side of things," he said.
Whatever the plans for those prevented planting acres, it's essential to get in touch with your crop insurance agent.
That's the advice Iowa State University Extension and Outreach agronomist Joel DeJong stresses when he's fielding questions from producers. Farmers in northwestern Iowa are generally unaccustomed to using prevented planting provisions.
"We normally have well drained fields, and we usually get a nice window (for planting)," DeJong said.
One problem with planting late is that crops lose potential to produce their best yields. If corn is planted after June 1, it loses about 20 percent of its expected yield compared to if it were planted during the ideal window. If conditions are right, the crop can still produce a good yield, he said, but the risk of losing bushels is higher.
Planting late is a far-from-ideal situation, and taking prevented planting payments isn't something farmers generally like to do.
"Farmers as a whole would rather plant a crop than wait," DeJong said.
The prevented planting provision pays a percentage of the normal crop insurance guarantee – 55 percent for corn and 60 percent for soybeans.
Along with prevented planting, farmers have the option of planting late. Insurance payments go down by 1 percent a day after the final plant date for their crop. That's May 25 for corn in most of South Dakota, and May 31 in the southeastern corner of the state and through Iowa, where the growing season is a little longer. The last planting date for soybeans is June 10 in South Dakota and June 15 in Iowa.
While it's relatively rare for Iowa farmers to use prevented planting provisions, those who farm in areas where soils don't drain well or that are prone to late season blizzards file for payments more often. It's not something you want to rely upon, said Jack Davis, a specialist in crop business management for South Dakota State University Extension. In order to be eligible for payments, you have to plant and harvest an insurable crop in at least one out of every three years.
Davis expects this is one year where taking prevented planting payments will be inevitable. He expects South Dakota's prevented planting acres to be similar to the flood years of 2011 and 1993.
Eight years ago, South Dakota farmers filed 818,079 corn acres for prevented planting and 368,199 soybean acres, according to U.S. Department of Agriculture records. That's almost eight times the average number of corn acres that couldn't be planted in the years since then. The prevented planting acres for South Dakota soybeans averaged 60,206 a year in that time.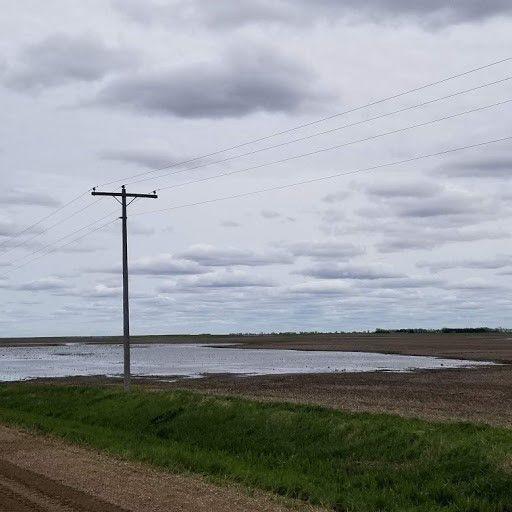 The worst years for planting varied in surrounding states. Minnesota and Iowa each filed more than 600,000 acres of prevented planting corn acres in 2013. Nebraska's numbers are generally much lower, and 2015 was the worst year in the Cornhusker State, with 129,179 unplanted corn acres.
At the Rabenhorst farm near Salem, it rained two inches in the last week of May, and their planting plans were changing almost daily. The prairie potholes on their land had standing water.
If there's a silver lining to the late planting season, VanMiddendorp said it's that it's prompting some farmers to try cover crops for the first time. He said they'll get to experience their highest benefits, which aren't always easy to see when planting covers in a corn-soybean rotation.
"It's an unfortunate situation, but we can try to help them get some sort of positive return and see the light that cover crops are a good thing," he said.
The Rabenhorsts were considering planting a cover crop that included oats for building soil structure and radish that would break compaction.
It's been a difficult year, Rabenhorst said.
"It's a roller coaster of emotions. It definitely hits you, but at same time we know there's a plan and we just have to keep our faith," she said.