With average milk production rising and dairy producers leaving the industry at near record rates due to a lack of revenue, the newest farm bill hopes to provide a better margin program for safety net funding.
Starting Jan. 1, the newest farm bill implements the Dairy Margin Coverage (DMC) program to replace the previous program - Margin Protection Program (MPP). Essentially, DMC is a rebranding and refocusing of MPP but with better rates overall for dairy producers.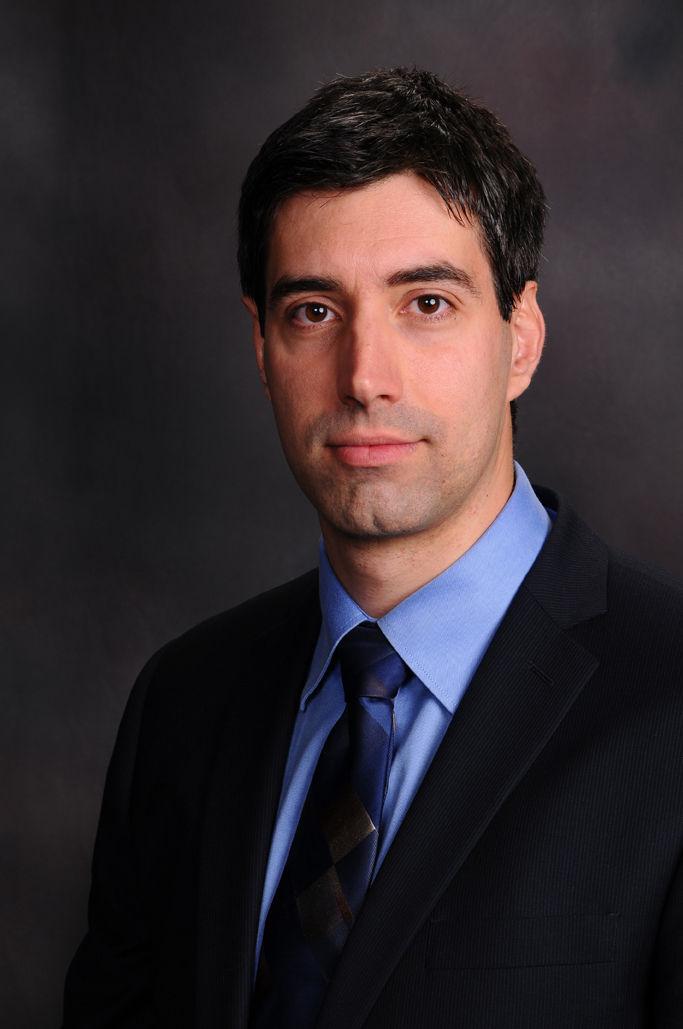 In an online webinar hosted by Minnesota Milk Producers Association Dec. 27, Dr. Marin Bozic, a professor in the Department of Applied Economics at the University of Minnesota, outlined the most recent changes dairy producers can expect and detailed just how much DMC changes the outlook for producers on the fence about the industry.
While the payment formula is same for DMC as it was for MPP, the additional $1.50 per hundredweight coverage for dairy producers means better premiums are guaranteed. Using his colleagues' estimates, Bozic said the premiums, should a producer go with $9.50 Tier 1 coverage, would be around 15 cents.
Like the previous program, DMC offers Tier 1 coverage up to 5 million pounds. Unlike the previous program, however, the newest margin program offers producers the easy option of enrolling their first 5 million pounds at Tier 1 coverage and putting the rest at the lowest level of Tier 2 – which is Bozic's main recommendation for producers.
"For the second tier, use the $4 coverage," Bozic said. "It costs nothing, but it's really worth just as much. They really don't want you to use Tier 2."
Interestingly enough, Bozic said, along with the change to making coverage easier, the farm bill also discontinues the act of updating an operation's production history. Bozic said the average producer's production history would grow about 1 percent per year, but after 2018, there are no more updates.
"They will do one more minor update, but your 2018 production history is your production history moving forward," he said. "What you have for production history will be fixed and no longer grow."
According to Bozic, there were two main reasons for this change – the congressional budget office (CBO) and oversupply. The CBO determined that if production history grew each year, the program would quickly become unaffordable and premiums would jump year after year. The oversupply issue assumes that if the program was too generous and covered continuous growth, the market would be flooded with milk.
This change was controversial for Minnesota Milk, as Lucas Sjostrom, the executive director, said his office got comments from both sides of the argument.
"Minnesota Milk has in policy that the base should be updated," Sjostrom said.
In addition to these changes, a rebate of sorts will also be issued come 2018 for those who enrolled in MPP this past year.
"People realized the MPP was mispriced," Bozic said. "To make good on that mistake, they included some rebates to get the money back in cash."
Because the details are not yet final, Bozic said he is unsure on just how much money will be paid back and how it will come, but it will come, he said.
How does it compare?
Alleviating uncertainty over new programs is a tricky task, Bozic said. He aimed to show how much more money producers would've made in the last few years with DMC instead of MPP.
By his calculations, if DMC existed the last four years, producers would have seen an average of $1 more per hundredweight than under MPP. If you expanded that out to 2000, DMC would have given more money on average in every single year than the previous programs except for 2005 and 2014.
"Although, in 2014 I doubt anyone would have cared," Bozic joked.
Because of the consistently better coverage DMC is predicted to create, Bozic said the average producer can expect the margin program to kick in once milk falls below the $18 per hundredweight threshold, assuming producers go with $9.50 coverage in Tier 1.
But, because of the average cost of production on dairy farms in 2018, Bozic said the DMC program alone won't cover all that producers need. Luckily, he said, producers can now combine this margin program with other dairy insurance programs with no added loopholes.
The two main programs – the Dairy Revenue Protection program and the Livestock Gross Margin program – can be applied on the same pounds protected by DMC.
"If the price falls low enough, the combine payments from (the programs) will likely be enough to cover cost of production," Bozic said.
What's Next
While the details look good for producers now, Bozic said there is still a lengthy gap of time before they can figure out all the details of the program for the coming year. He said he expects the paperwork to be ready in February.
"There are no rules yet, it'll be a few months before the paperwork is ready," he said.
Additionally, Bozic said he doesn't quite know what the market repercussions will be once this program hits its stride in the next few years. Because this program is reacting to the last few years, which have been harsh for dairy producers, Bozic said his economist side believes the markets will unfairly respond to supply and demand for milk.
"We've seen this because markets are at work and markets aren't humane," Bozic said. "The only thing that markets care about is supply and demand to clear the market."
Once this program is up and running and providing current dairy producers with a much needed safety net, Bozic said he believes the mid-sized dairies will be most at risk for sell-outs as they'll be stuck in between needing to expand and having to shrink due to too much milk on the market.
"Those producers will find themselves needing to be more alert and proactive with their risk management solutions," Bozic said. "Nothing comes without a cost and those mid-sized dairies may be the ones with more pressure."
In simple terms, Bozic said, American dairy producers are getting better too fast for their own good as an increase in milk production with added safety nets most likely means a market correction down the line.
"The time to put it in risk management is right now," Bozic said.
The last bit of news revolved around the current government shutdown – which as of the webinar was ongoing. Because of the current shutdown, dairy producers looking to get coverage via Dairy-RP and LGM currently can't. In addition, dairy producers looking to receive their second Market Facilitation Program payments won't be able to until the government is back up and running.
Because of this, Bozic said he strongly urges those who were looking at making plans right now to explore all options until they can sign up for the programs they need.
"I think it's important for you right now to consider the impacts of the new farm bill programs and how it affects your strategy moving forward," Bozic said.