Wednesday, March 27 at the Central Plains Dairy Expo kicks off with the Ag Prayer Breakfast hosted by the Western Iowa Dairy Alliance and the Central Plains Dairy Association.
The breakfast buffet in the Denny Sanford Premier Center will open at 6:30 a.m. The program will begin at 7 a.m.
The Cornerstone Quartet, a southwest Minnesota gospel music group, will perform.
Kris Bousquet, the new executive director of the Nebraska State Dairy Association and manager of farmer relations Nebraska Midwest Dairy director, will give the testimonial.
The featured family is Bousquet Dairy of South Sioux City, Nebraska. It is operated Kris's parents, Rick and Dawn Bousquet, and his uncle and aunt, Robert and Kari Bousquet.
The family operates a diversified farm with row crops, beef cattle and 150 Holstein and Brown Swiss cows. They also run a trucking business. Their story will be interwoven into Kris's testimonial.
Tickets to the prayer breakfast are $30 per person. They're available online at www.centralplainsdairy.com.
Meet the featured speaker and family
Kris Bousquet's testimonial will be about the experience the Bousquet family had overcoming a farm accident he had when he was a child, and his diagnosis three years ago of chronic myelogenous leukemia (CML), a serious disease that Kris still battles today.
Through a number of surgeries and a long rehabilitation, the family pulled together, supported each other and kept their dairy going.
Despite the childhood farm accident and having CML, Bousquet leads a busy life today. In addition to his Nebraska State Dairy Association and Midwest Dairy work, he still helps out on his the dairy.
He also is a technical sergeant with the Nebraska Air National Guard's 155th Air Refueling Wing. Since he joined the Guard in 2009, he has been deployed to Southeast Asia, Guam, Germany, Norway and Japan in support of Operation Enduring Freedom, Operation Iraqi Freedom and Operation Odyssey Dawn.
In July 2018 he married Michelle Hansen, of Lincoln, Nebraska. In August 2018 he began his pursuit of a Master of Applied Science at the University of Nebraska-Lincoln where he is studying bovine welfare and behavior.
Bousquet also serves on many dairy industry boards and committees, including the Western Iowa Dairy Alliance's Ag Prayer Breakfast Committee and the Central Plains Dairy Association's board of directors.
Meet the Cornerstone Quartet
The Cornerstone Quartet is a men's ensemble from the Leota, Minnesota, area.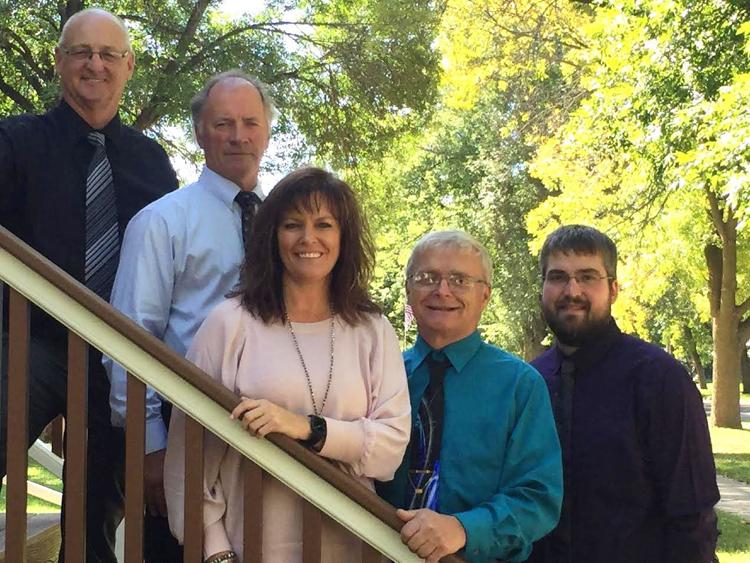 The group has been together for about eight years and has been performing at local churches in Minnesota, Iowa and South Dakota. Members of the group include:
Kent Van't Hof sings bass. He farms with his dad near Leota and works as a mechanic for John Deere in Edgerton, Minnesota. Kent and Nikki live in Edgerton and attend the First Presbyterian Church in Edgerton. Kent started singing with his family at an early age and joined the Leota Male Chorus as a teenager.
Ron Christians sings baritone. He occasionally plays bass guitar with the group. Ron and Ava farm near Kenneth, Minnesota. They had Dutchline Dairy until recently when they sold the cows and started a custom chopping business with their son, Lee. Ron and Ava attend Ebenezer Christian Reformed Church. Ron and Lee also sang in Leota Male Chorus for several years.
Myron Hulstein sings lead melodies. He occasionally plays guitar with the group. Myron and Mavis live in Leota. They farm and custom raise dairy heifers for dairies in Minnesota, Iowa, and South Dakota. They attend Ebenezer CRC in Leota. Myron sang in a gospel quartet in Ontario, California, for six years and sang in the Male Chorus.
Jim Knips sings tenor. Knips, of Leota, sells Pioneer seed corn and also farms. Jim and Kathy attend the First Presbyterian church in Lismore. Jim started his singing and musical career with Christian folk group called The Joy Folk sponsored by St. Paul Campus Ministries.
Koni De Kam is the accompanist and singer. De Kam has accompanied the group for a year and half. She is a maternal flight nurse for Sanford Hospital. Koni and Bryan attend First Reformed Church in Edgerton. Koni started playing piano at a young age and is a pianist for First Reformed Church. She fills in for numerous churches in the Edgerton area.