With 2020 fair canceled, new ideas keep fair traditions alive
The Clay County Fair may be canceled due to COVID-19, but fans of the "World's Greatest County Fair" in Spencer, Iowa, can still partake in some of their fair week favorites.
Throughout August and into September, the fairgrounds have hosted food booths that serve as a way for lovers of fried food on a stick and other fair favorites to get their fix.
Fair Food To Go allows people to get meals from select vendors Sept. 12-19.
Another food-focused event dubbed Take-Out Tuesdays was an important fundraising tool for local groups that rely on the fair for major support. Through August, Take-out Tuesdays benefited a different nonprofit group each week, including Kiwanis clubs and Jaycees. The final event was Sept. 1.
Normally, there's more than 20 community groups that help out at the fair by operating the shuttle service, hosting Bingo, or running their own food booths. Fair week is a major fundraiser for them, bringing in nearly a half million dollars last year, according to fair manager Jeremy Parsons.
"We know with no fair, we'd have been hurting," he said. "Those nonprofit organizations turn that money back to the community in scholarships and other things."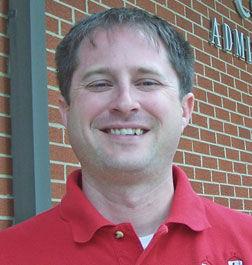 The food is a big reason people come to the fair, and this summer's food events have been well received. Parsons said that's evidenced by the fact there was a two-hour wait for a tenderloin.
"That's very Clay County Fair-like," he said.
While the food is popular, he thinks people are just looking for some normalcy in these unrepresented times. Being on the fairgrounds this time of year provides some of that, he said.
For those who can't be in Spencer, or anyone looking to bring the sights, sounds, tastes and smells of the fair to their home, Clay County Fair organizers dreamed up a way to deliver the fair to your doorstep. For $150, you can get a "Fair in a Box." It comes with a 2020 "Un-Fair" T-shirt, a pin, bandanna and a county fair scented candle. There's popcorn, taffy and the fair's centennial cookbook with blue ribbon-winning recipes, plus a Ginsu knife and a coupon book.
"We just know people love the fair and they're really going to miss the fair," Parsons said. "It's truly a fair in a box."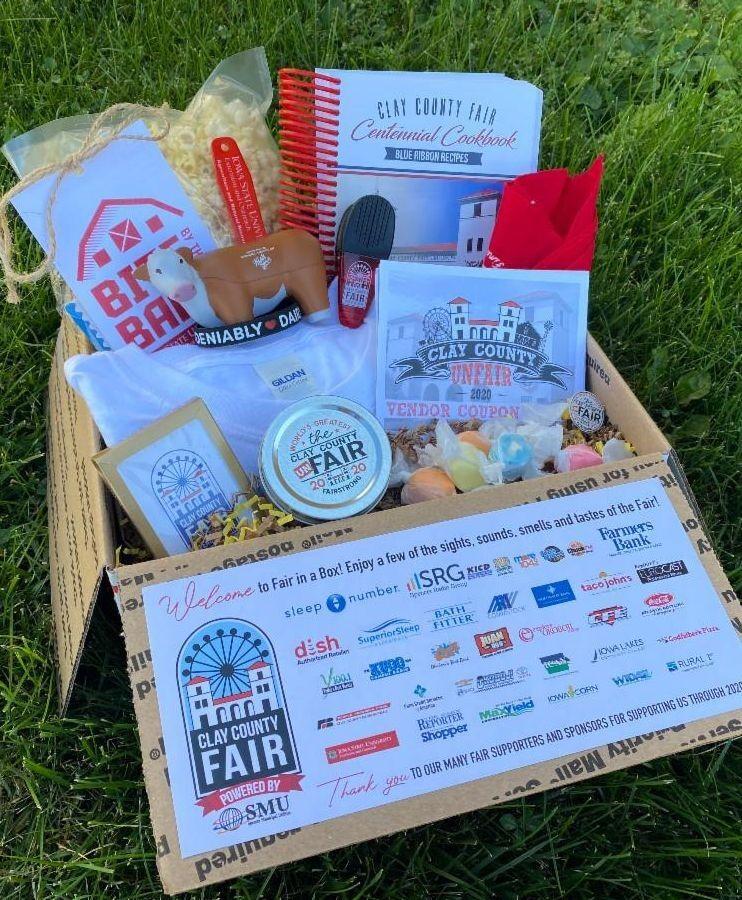 Making the decision this July to cancel the fair was a difficult one, Parsons said, but necessary for the safety of all involved. Trying to reshape the fair around social distancing guidelines and other health standards wouldn't have provided the best experience, he pointed out.
"We literally work year-round to put on this fair. When this fair doesn't happen it's grief, honestly," he said. "It was heartbreaking, but in the end, it was the right decision."
This is the fifth time in the fairy's 103-year history the Clay County Fair was canceled. It was suspended from 1942-45 during World War II.
The Clay County Fair Association is a nonprofit of its own, and without the fair, it lost 75% of its annual revenue, Parsons said. Last month, the fair board approved a 16-month budget that calls for a million in cuts, including pay cuts for full time staff and holding off on major capital improvements.
"We will be reaching out to membership in an old fashioned fund drive," Parsons said. "We will have to make tough choices in the year ahead, but out of crisis comes creativity."
Two nights of auto racing remain on the speedway schedule this month. The Clay County Fair races will go on Sept. 15 and 16.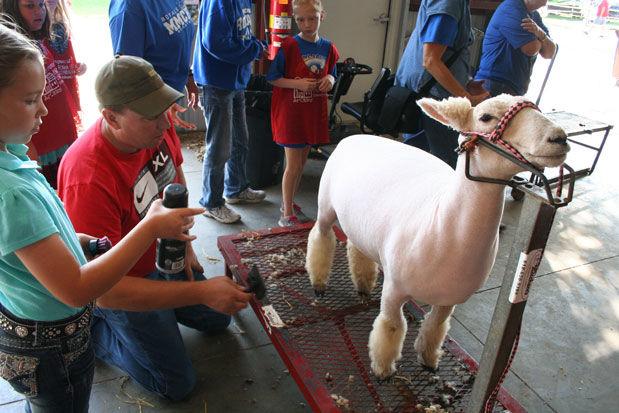 For Clay County 4-H and FFA kids, local livestock shows will run the same week as the originally scheduled fair. They'll look a bit different his year with shows spread out to feature one species in the ring per day. Also new this year, the premium sale will take place both live and in a virtual format. The hope is the virtual sale will bring in more buyers, said Isabel Dehrkoop, youth program coordinator with Clay County Extension.
She said local kids are looking forward to the show, even without a fair: "They're still excited they get an opportunity to show their exhibits they've worked really hard on for the year."
Feeder shows happened on Labor Day. The poultry shows are Saturday, Sept. 12, sheep Sunday, and beef Monday. The dog agility show is Tuesday evening, and dog obedience and showmanship is Wednesday.
The following weekend has the swine shows on Friday, Sept. 18. Saturday, and Sept. 19 is for goats and horses, wrapping up with the premium sale at 4 p.m. Open class shows have been canceled.
Those with other fair projects to enter are encouraged to hang on to them for the 2021 fair.
The next fair is set for Sept. 11-19, 2021, and the same grandstand lineup has committed to coming back with Skillet, Josh Turner, Herman's Hermits and ventriloquist Darci Lynne.
Pre-purchased gate admission, parking and grandstand tickets will be accepted in 2021.
Parsons said with an extra-long window of planning time, there will be new things coming for the 2021 Clay County Fair.
"It will have a new, fresh look," he said, adding that it will seem extra special for visitors having missed out on the 2020 event. "They'll be ready for a fair."
The Clay County Fair livestock show schedule follows:
Saturday Sept. 12
8 a.m. 4-H/FFA Rooster Crowing Contest
9 a.m. 4-H/FFA Poultry Showmanship
4-H/FFA HyLine Layers, Broilers and Large Bird Poultry Show, Small birds and Costume Show.
5-7 p.m. 4-H/FFA Sheep weigh in
Sunday. Sept. 13
1 p.m. 4-H/FFA County Lamb Pen Show, Market Lamb, Showmanship, Breeding Ewes
5-7 p.m. 4-H/FFA Beef weigh in
Monday, Sept. 14
9 a.m. 4-H/FFA County Beef Show, Prospect Calves, Breeding Beef, Market Beef (Market Heifer, Scramble Calf, Market Steer), Beef of Merit, Showmanship
1 p.m. 4-H/ FFA Beef Premium Sale
Tuesday, Sept. 15
5:30 p.m. 4-H/FFA Dog Agility
Wednesday, Sept. 16
9 a.m. 4-H/FFA Dog Obedience, Showmanship, Rally and Costume
Thursday, Sept. 17
4-7 p.m. 4-H/FFA Swine check in
5-7:30 p.m. 4-H/FFA Swine weigh in
Friday, Sept. 18
8 a.m. 4-H/FFA Purebred Swine Show, FFA Market Swine, Packers' Choice, Showmanship, 4-H Market
Swine, Over/Under Hard Luck Class, Commercial Gilt
Saturday, Sept. 19
8-9 a.m. 4-H/FFA Meat Goat check in
8:30-9:30 a.m. 4-H/FFA Horse class check in
10 a.m. 4-H/FFA County Horse Show, Halter, Showmanship, Performance, Trail and Games
Noon 4-H/FFA Meat Goat Show
4 p.m. 4-H/FFA Premium Sale