Koen, a 7-year-old farm kid from rural South Dakota, has spent some long, stressful days in the hospital waiting room in Sioux Falls on account of his diagnosed respiratory disorder.
But now thanks to his Make-A-Wish request, that pediatric waiting room will be a little more fun, and Koen will be sharing his love for farming with other kids.
Koen's wish is to transform the waiting room at Avera Pediatrics into a farming exhibit with interactive boards and fun pictures of everything relating to farming. The update was unveiled April 29 in conjunction with World Wish Day 2021.
Koen is a super social kindergartner. His mom, Shanda, describes him as "an extreme extrovert who loves life on the farm."
She says his favorite thing about the farm life is riding with his dad in the tractor. The family asked that their last name or town of residence not be used. 
Koen imagined his wish when he was at a medical appointment one day. He shared that appointment days are always exhausting and stressful. The waiting and fear of the unknown can be difficult for him: the drive, waiting to find out how many or what kind of "pokes" he'll get, the hunger from getting off schedule with long waits, the fatigue on the drive home, etc.
Koen decided it would be fun for each kid going through these same worries to be delivered a little bit of "magic" on their stressful appointment days. The farm exhibit is his chance to teach others about the state's largest industry and about farm safety in a fun way.
Koen's wish includes three elements: the transformation of the waiting room into "Koen's Farm," an activity book and crayons for pediatric patients to color in once in their exam room, and toy tractors to fill the treasure chest kids visit after their appointment.
"Hospitalized kids deserve some cheer, and a piece of unexpected kindness might lift their spirits," his mom Shanda said.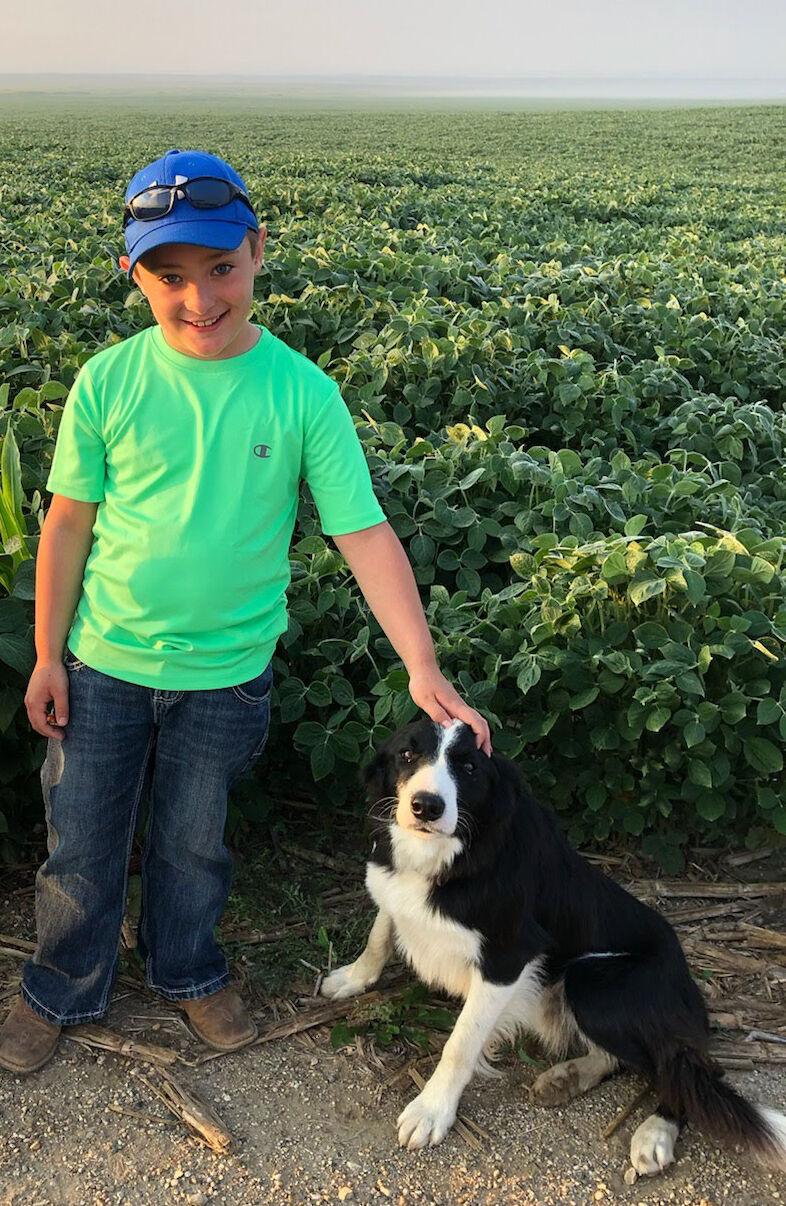 Tractor Supply Co. Foundation made a $25,000 donation to help make Koen's wish a reality, which includes toy tractors for the treasure chest and cash to support the interactive educational displays in the waiting area.
Several other local donors with connections to Avera and the ag community made contributions. Those include Jeff and Julie (Norton) Lautt. Julie is the CFO for Avera and Jeff is the President of POET. Kathleen Kunkel and her daughters Megan, Katie and Carly, in loving memory of their husband and father Shawn. Kathleen is Mission Formation Consultant for Avera. The Ty Eschenbaum Foundation – In Honor of Autumn also contributed. Ty is a wish alumnus who works in ag development.
"Koen's kind and generous heart shines through in his wish to give and to brighten the lives of other kids experiencing fear, isolation and uncertainty," said Sue Salter, president and CEO of Make-A-Wish South Dakota and Montana.