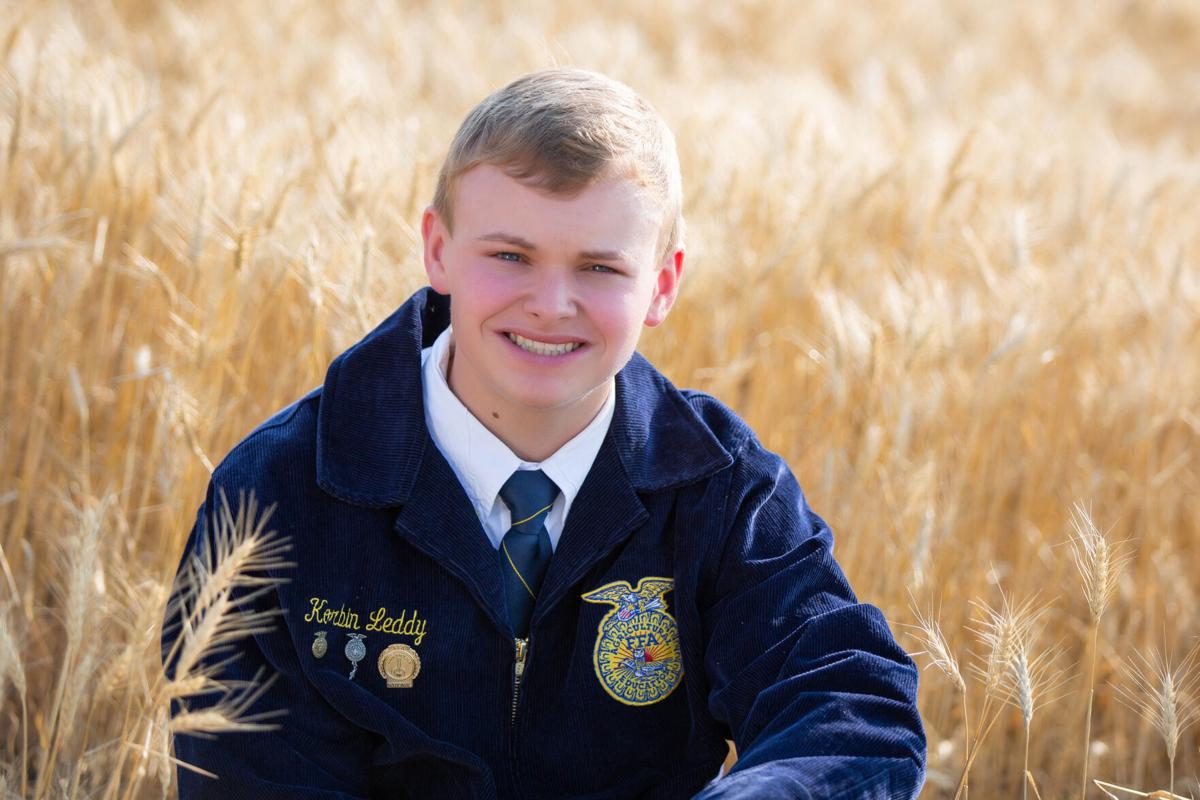 Milbank FFA member and high school senior Korbin Leddy has earned recognition as a national finalist in the 2021 National FFA Agriscience Fair. Leddy was recognized for his research studying the impacts of COVID-19 students' post-secondary education plans.
He conducted a survey this past spring, one year after the pandemic hit the U.S., to gauge if the global event altered students' future educational plans. For his study, Leddy conducted a social survey of students including high school, technical college and land grant university students in South Dakota.
The results revealed that for the majority of students COVID-19 did not alter their future career plans, but factors such as family, work experience and special interest clubs were influential factors of a future career path. Leddy presented his results on the state and national level.
The Milbank senior has conducted previous research projects for the FFA Agriscience Fair and earned national recognition in 2018. His activities have also included serving as a chapter FFA officer, involvement in parliamentary procedure contests, Employment Skills CDE, and winning the 2019 Big Idea Business competition.
Leddy plans to attend South Dakota State University studying agricultural business next fall.