For many 4-H families, being involved in a club becomes a tradition. Parents get the next generation involved because it's what they did as a kid.
But one South Dakota 4-H club has not two but four generations serving as leaders this year.
Bailey Schlotterbeck, 19, recently became a leader for the club she grew up in, the Country Ramblers 4-H Club in Florence, South Dakota. It's the club her grandmother, Karla Orthuas, started in 1988 when her children were young.
Karla is still a leader for the Country Ramblers. So is her daughter, Becky Schlotterbeck (Bailey's mom) and her mother, Avis Schafer-DeBerg (Bailey's great-grandmother).
"I'm the one that's put up with them the longest," said Avis, joking about being the eldest of a group of outgoing women who like to laugh.
Their favorite memories from 4-H arouse plenty of laughter. There was the time Becky's oldest brother was unloading his steer for a livestock show when it got spooked and ran lose on the streets of Watertown. Their younger brother called the police, and they had officers and family members and ropers on horseback all trying to corral the animal.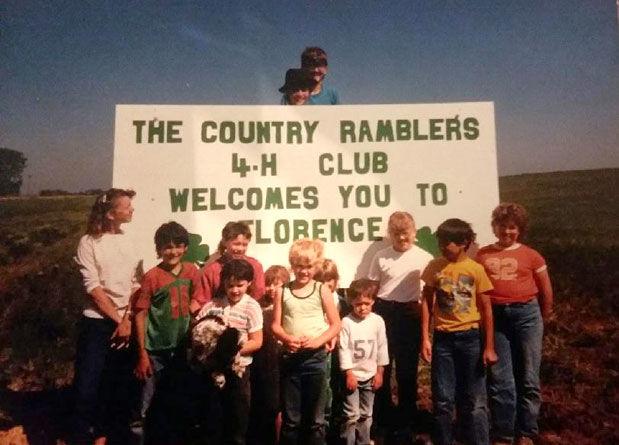 More recently, Bailey and Becky had an adventure showing the goats they raise at the State Fair. They had six goats to get to the show ring across the fairgrounds, and they were running late, so they piled goats and kids into a six-seater golf cart and headed through the crowds. Becky pointed out that her husband chose to walk – keeping his distance from the attention-getting goat cart.
The family has its fun, but it also takes 4-H and its mission very seriously. The women are all dedicated to volunteering for the greater good of their community.
Becky keeps busy as a board member for the Watertown Volunteer Center and the Codington County 4-H Trust Fund, serving with the Codington County 4-H Leaders Association and teaching Wednesday night classes at her church.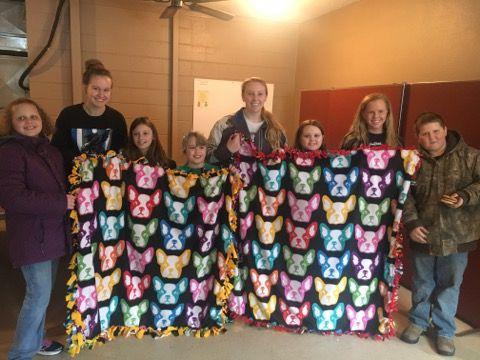 Bailey joins her mom in many of those endeavors and has branched out by being involved at Lake Area Technical Institute, where she's in her first year in the ag business and commodity merchandising programs. She was elected to represent the agriculture program with the Student Voice service organization, and she recently worked with the Red Cross to organize a blood drive at the school.
Incorporating community service work is a big part of the Country Ramblers 4-H Club, Karla said. The club members clean ditches, visit nursing home residents, help at the animal shelter and participate in national youth service days. When a local family lost their home to a fire recently, the club members made blankets for the kids.
"4-H pushes you to volunteer," Bailey said. "It betters kids individually, but it helps the community, too."
Karla started the club without a 4-H background of her own. She wanted to get her kids involved and joined the club in Florence. That club already had a lot of members, and it made it difficult to get things done, she said. A friend talked her into starting a new club, and she learned as she went.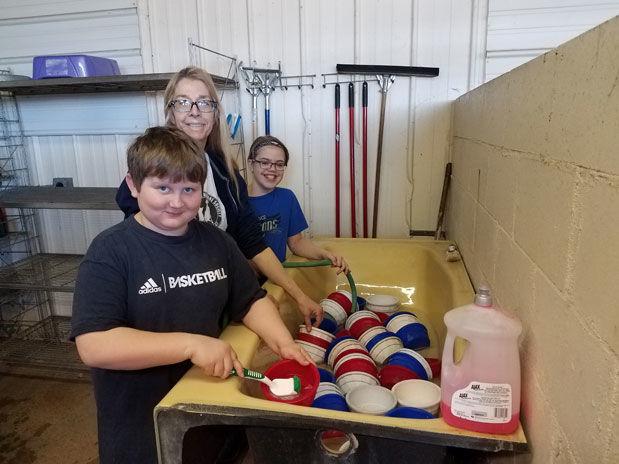 From early on, she got help from her mom, Avis, who taught school for 46 years. Avis is a stickler for practicing, especially when it comes to public speaking activities. Once while taking a grandson to basketball practice, she pulled the car over to make him practice his 4-H speech first.
Becky remembers dressing up like pioneers with a cousin and rehearsing a speech about South Dakota's history for the state's centennial. She hated it at the time, but the speaking skills have been valuable in her adult life.
"We wanted to be out playing, but it's honestly the best thing I've ever done," Becky said.
Bailey found the same. She wasn't a fan of preparing for her public speaking contests, but now that she's in college, her speech class is a breeze.
The 4-H program has done a lot for her, and she hopes to encourage other kids in her community to be involved in agriculture. Her participation in 4-H and the Watertown Winter Farm Show's crop show won her money from the South Dakota Crop Improvement Association and the Youth Celebrate Award program. She donated money from both awards to 4-H and used some to create the Codington County Schlotterbeck Ag Award in 2015. Each year she recognizes a student for their dedication to the ag field.
Bailey said she's ready to step into the role of 4-H leader and bring some new ideas for teaching kids and helping the community.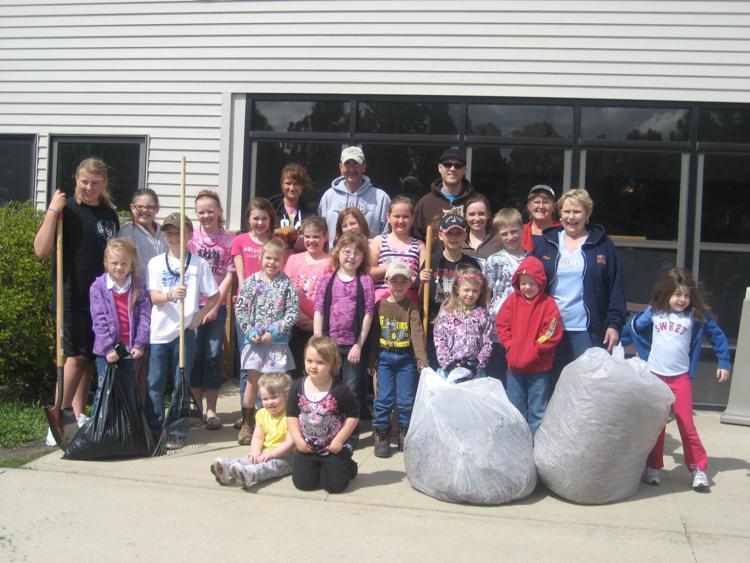 "It's a new challenge," she said – just like starting a new club was a challenge for her grandmother.
"I jumped in cold and I did learn," Karla said.
She's now beginning her 32nd year as a 4-H leader. Avis has been an official leader for 20 years, but has helped out longer. Becky has 12 years under her belt as 4-H leader. Becky's sister-in-law also serves as a leader for the club.
Watching kids working hard on their 4-H projects and seeing the pride they take from the end result is what Karla has found most fulfilling over the years.
"I like to see the kids achieve," she said.
To be a good leader, the women agreed that you have to take an interest in what's going on in the community and learn how you can help. Leaders are the ones who take initiative to help kids better themselves.
Also: "You've got to have fun," Becky added.
Judging by the laughter that fills their home, these ladies have plenty of fun.