Many members have strong feelings about FFA. It provides a formative experience for many students – influencing their future career paths, and sometimes playing match-maker. 
National FFA Week is coming up Feb. 22-29. With this issue of Tri-State Neighbor coming to you on Valentine's Day, we talked with three couples whose romance blossomed in blue jackets.
Here are their love stories:
The big question on the big stage
Getting to the stage at the National FFA convention is a big deal. Popping the big question on that stage is an extra special memory.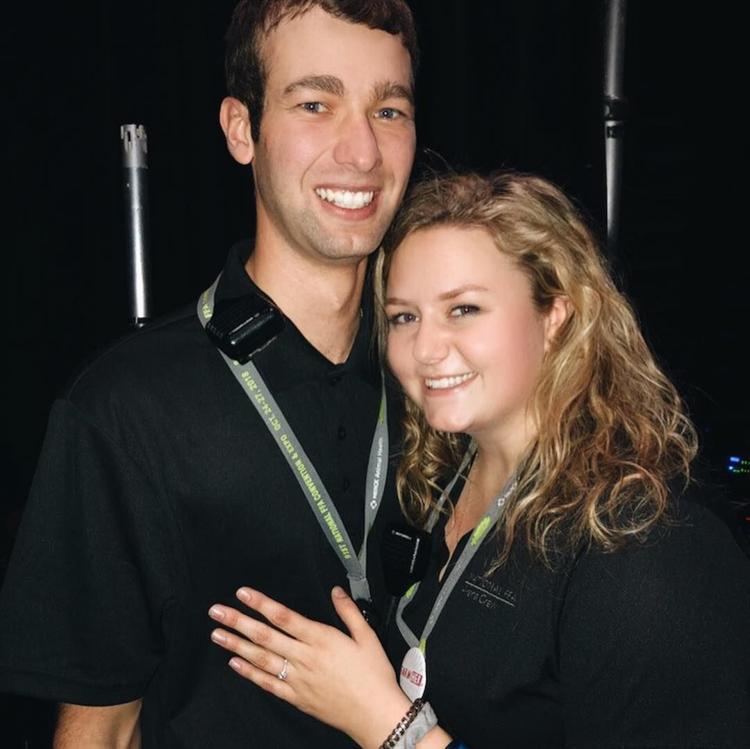 Jeanette Klein and Jonathan Linke have stayed involved in FFA since their year on the South Dakota state officer team ended in 2016. One volunteer effort the two hope to continue for years to come is serving on the arena crew at the national convention. Jonathan helps build and organize props for the session. Jeanette is in charge of the awards room, keeping track of all of the awards that go across the stage.
At the 2018 convention, on the couple's second anniversary since they started dating, Jonathan proposed on stage before that evening's session.
"It was the perfect proposal," Jeanette said. "FFA has been one of the centers of our relationship."
They set a wedding date for June 20, 2020.
The two met at the 2015 state FFA convention when they were running for a state officer position. Jeanette, from the Deuebrook High School chapter, and Jonathan from Sandborn Central/Woonsocket, ended up on the state officer team together. Jonathan served as treasurer and Jeanette as secretary.
"Throughout the year we got to be good friends – but nothing more, " Jeanette said.
Then a couple months after they retired from their officer positions, they started hanging out quite a bit. Their friendship grew into dating in October 2016 and a special engagement two years later.
In between, each of them earned their American Degrees in 2017, a degree less than 1% of FFA members achieve.
"Both Jonathan and I firmly believe in the FFA's ability to change the lives of its members. We have personally experienced the leadership and professional skill development it offers, and the hands-on learning it provides," Jeanette said. "It has changed both of our lives for the better, so we do what we can to provide those same experiences to FFA members of today."
Along with duties at the national convention, the couple volunteers at various state-level events – from judging proficiencies and agriscience to serving on the stage crew for the state convention to working with state officer teams to prepare them for different events through their year.
Both took a turn being an intern for the South Dakota FFA Association over the last four years. Recently, they took on another roll with the FFA association. Together, they are filling in as interim executive secretaries.
"We happily accepted and have thoroughly enjoyed the role thus far," Jeanette said.
At the same time, Jeanette and Jonathan are working toward a May graduation from South Dakota State University – Jonathan will have a degree in animal science and agronomy and Jeanette in agricultural leadership – and wedding planning, of course.
The couple eventually wants to move back to the Woonsocket area, Jonathan's hometown.
"We are excited to continue our involvement with FFA at the local and state level by volunteering as judges, chaperones, coaches and one day donors," Jeanette said.
A solid foundation
Part of FFA's influence is in the connections members make – with advisors, mentors and other students.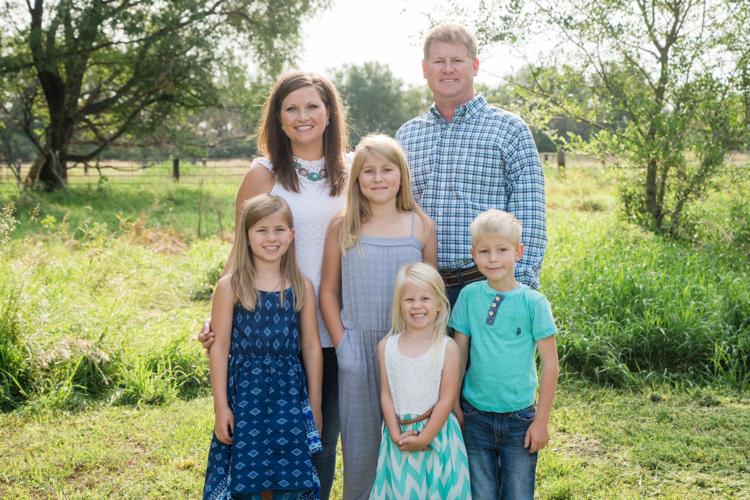 "It builds relationships that are lifelong," Arnie Harstad said.
"Some of our best friends came out of FFA," added his wife, Becky Harstad, as the two traveled with their daughters to the Black Hills Stock Show.
The Harstad's paths might not have crossed if not for FFA. Becky (Lambert) was an FFA member from Doland, and Arne was from Milbank. He remembers talking to her on the bus to the national convention when they were both delegates. She remembers their first encounter being a few years later when he ran for state officer. Arne served as the state vice president from 2003-2004. Becky was the state president the following year.
A year apart in school, the two dated as freshman and sophomores. Becky said it took them through most of college to decide it could be a long-term thing.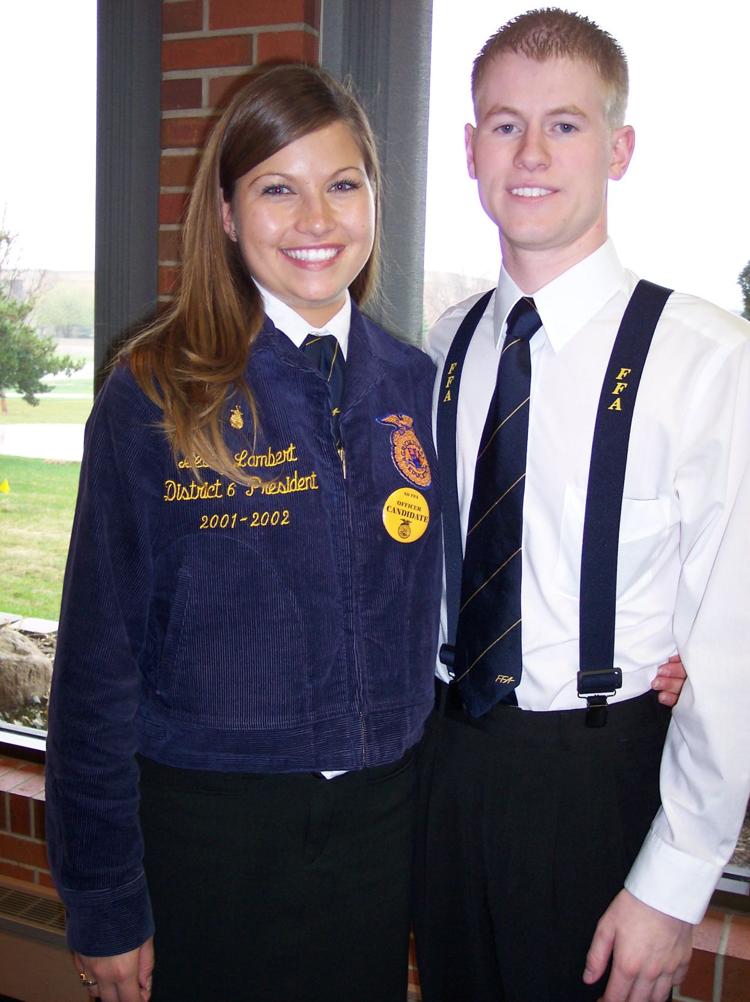 Arne got his degree in animal science, and Becky in ag education. She did her student teaching in Milbank under Arne's FFA instructor. After teaching a couple years in Wilmot, she is now a commodity broker. Arne is an agronomist. They bought his grandparents' farm place near Wilmot, where their raise corn and soybeans.
The two got engaged in 2006 and married in 2007. All of their groomsmen and bridesmaids were FFA alumnae, Arne pointed out as evidence that some of the best friendships form in FFA. That put a lot of pressure on the best man to give a good speech, he said jokingly.
Those public speaking skills Arne and Becky honed in FFA are put to use in their careers today. Arne gives presentations on agronomy topics, and Becky covers market topics throughout the year.
"It's been surrounding our lives since we took part in it," Becky said.
Now they're seeing their kids take an interest in things like public speaking and showing livestock that will fit in with FFA. The Harstads have four children: Loren, 10, Harper, 8, August, 6, and Eden, 4. They readily share things they've learned in FFA with the kids. Arne uses what he learned about horse conformation to help with the horses their oldest girls show. On family walks, they'll stop along the roadside to identify plants.
"It's still who we are," Becky said.
One big FFA family
Alicia and Jason Knutson are lifetime FFA members, and their daughters are following in their footsteps.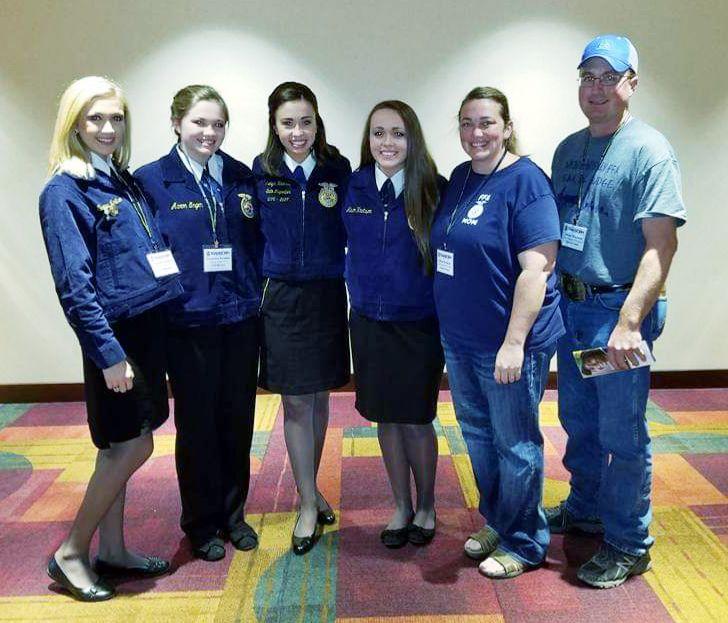 Two Knutsons, who farm between Centerville and Viborg in southeastern South Dakota, have volunteered with FFA at the local, district and state levels. They help kids prepare for events, and they serve as judges every years.
"I was the FFA mom that had the pleasure of being with the state officer candidates for 20 years," Alicia said.
Alicia (Marler) grew up across the state from Jason, being a member of the Sturgis FFA chapter. Jason's home chapter was Centerville. They met at an FFA leadership retreat in Pierre. Jason was a state officer, and Alicia was a senior in high school. They didn't get to see much of each other at the time, but they supported each other's FFA endeavors.
"FFA has been a part of our lives in every way - from learning to speak (publicly), meeting people, traveling and the friendships we have made," Alicia said.
The two went to college at SDSU. Jason majored in animal science and Alicia in general agriculture. They married in 1996, and today they raise grain and livestock on their farm while Alicia runs a dollar store, tanning salon and an online bridal shop.
They both have honorary state FFA degrees, and Alicia received an honorary national degree. They both serve on the board of their FFA alumni group – Jason as president and Alicia as treasurer.
They have four girls. All are very involved in FFA and have made the trip to state and nationals multiple times. Jaclyn, 22, was the state reporter in 2016-2017 and is now an ag teacher in Canton. Alison, 20, is student teaching and will graduate with a degree in ag education this spring. At Viborg-Hurley High School, Shania, 18, serves as FFA president and Kasi, 16, is reporter.
The Knutsons still have years of FFA involvement ahead of them, and that's just how they like it.
"We try to give back as much as we can to help the next generation of FFA students have the same opportunities," Alicia said.