Approaching their centennial year, the Rohrbach farm and ranch in Roscoe, South Dakota has never been more focused on improving the land.
After years and generations of doing what was passed on to them, Jonathan Rohrbach has switched his management style toward a regenerative-focused operation.
Rohrbach will serve as the Tri-State Neighbor's northern South Dakota crop watcher for the 2019 growing season, along with his wife Sheena and son Jadon.
Rohrbach, 47, has been on the operation all his life. His grandparents purchased the land in 1922, and he has long been focused on making his family's legacy stronger. With the years getting drier and the input costs ever rising, Rohrbach decided it was time to earn back the moisture on his land.
"The inputs kept going up and up, and up and it didn't seem like it was balancing," he said.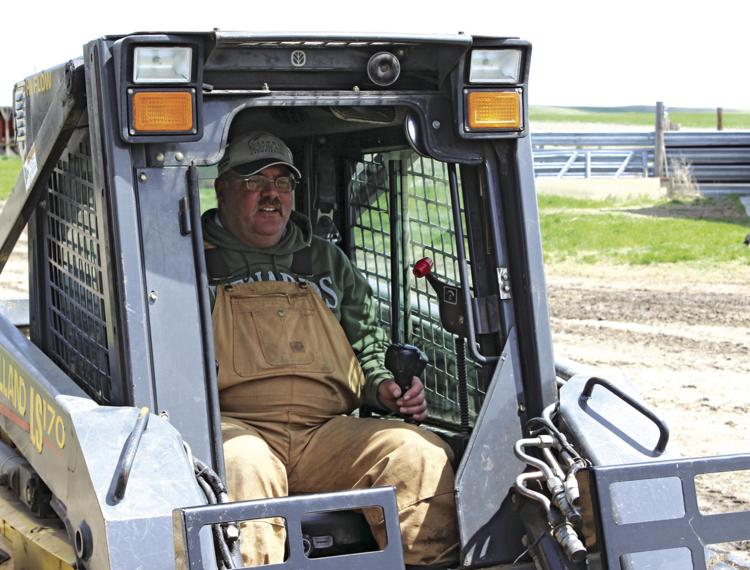 The first thing Rohrbach tried was diversifying his crop rotations. With his 500 or so acres of cropland, Rohrbach decided to switch off the traditional corn-soybean rotation and add cover crops, peas and other forages. This year, Rohrbach added barley to his rotation and will continue to try out letting his cattle graze on corn stalks – which he tested last season and liked what he saw.
The added benefit to his new regenerative techniques with the crops is that he has already seen an improvement in his grazing paddocks. Rohrbach's father and grandfather were always on board with rotational grazing, and his new shorter rotation cycles have helped even further.
"Having already started with grazing rotations, I noticed that my pastures were holding up better to the dry conditions than others," he said.
The Rohrbachs have 12 paddocks for the herd and five for the replacements and yearlings. After considering the move for some time, Rohrbach realized he was already working with a regenerative focus on the paddocks, so he decided he should apply that to the rest of his operation.
"If it worked on the grass, it should work on the crop," he said.
The Rohrbachs are looking to keep it simple this year. With the added barley, Rohrbach said he is still looking to find that sweet spot for his operation. Unfortunately, every year brings differing amounts of moisture, so it's been hard to judge each year as a whole.
"Some of the farmers are a bit frustrated but most of us cattle guys are happy we got moisture in the sloughs and dugouts," he said. "We don't want the water to stop yet."
One big change was to move calving to the beginning of May this year. Rohrbach believes it worked simply because he was able to miss the big March and April storms that came through South Dakota.
In total, there were 109 inches of snow recorded in the Roscoe area, which is less than the record 120-plus inches recorded in the late 1990s.
The Rohrbach's plan is to plant one-fifth of their field to each barley, soybeans and cover crops while planting two-fifths of the field in corn. Rohrbach's main goal is to just to get by.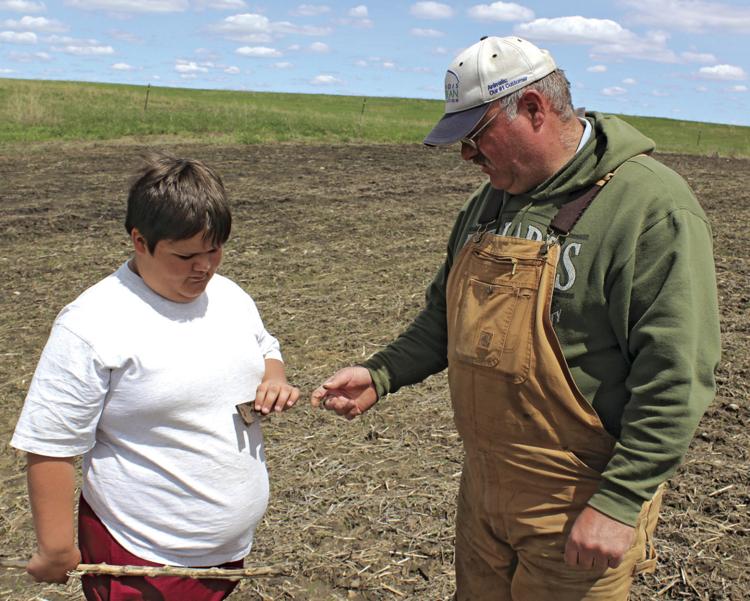 "The goal this year, as always, is to make some money," he said. "But the reality is I'd like to keep some of my weeds down without spraying."
Weed control on a no-till, no-inputs crop operation has been difficult, but Rohrbach believes in a few years he will see the results he wants to see.
As the farm evolves and the regenerative focus becomes stronger, Rohrbach said he has long-term goals to shrink the paddock sizes and make his grazing rotations shorter. In addition, he'd like to see his son Jadon get more involved with the operation. At just 9 years old, he already pitches in tremendously where he's needed.
"He's a good help," he said.
Until those long term goals are met, Rohrbach wants to keep it simple.
"There's always fences to fix," he joked.
While no one in Rohrbach's area has yet switched to regenerative methods like he has, he said being a pioneer for the area isn't as daunting as it would seem. He credited his neighbors for being with him since his childhood and noted that several of his neighbors have been farming with him since he was his son's age.
While most farmers go around advertising their acreage and herd size, Rohrbach said he was uncomfortable with the idea.
"(I have) enough to try and make a living," Rohrbach said. "There is never enough when you're selling and always too much when you're working them."
When they aren't farming, the Rohrbach's have a unique way of making fun. According to Jadon, they'll set up a mini-racetrack for their four-wheelers with bale in the field.
The family also likes to get out to swim and snowmobile when the weather is right. Rohrbach volunteers with the Roscoe Fire Department and serves as an advisor for the Edmunds County Conservation District.