The average person is a little more than two generations removed from farming, and a rancher in Moville, Iowa thinks educating those consumers is the key to survival.
Mark Nelson, 29, farms and ranches with his father, Eric, and his brother, John. The three own and operate their own feedlot, cow-calf operation and feeding business. But off the farm, the Nelson's have taken on education as a whole new enterprise.
Nelson's wife, Melissa, began Siouxland Ag in the Classroom, an initiative to educate youth on agricultural practices right in rural Iowa.
Along with Ag in the Classroom, Nelson and his family began Dine at the County Line, an annual event that invites adults from the region to sit with ag producers to learn more about where their food comes from.
These educational events are all part of what Nelson believes is the key to survival for both agriculture and safe U.S. foods, surrounding himself in a community that understands and respects the farmers that encircle them.
The need to survive has come on a host of issues that have plagued the agricultural industry the last handful of years but for Nelson and many ranchers, the turn was specific. In 2015, the World Trade Organization (WTO) ruled that the U.S. had to repeal mandatory country of origin labeling (COOL) on meat products.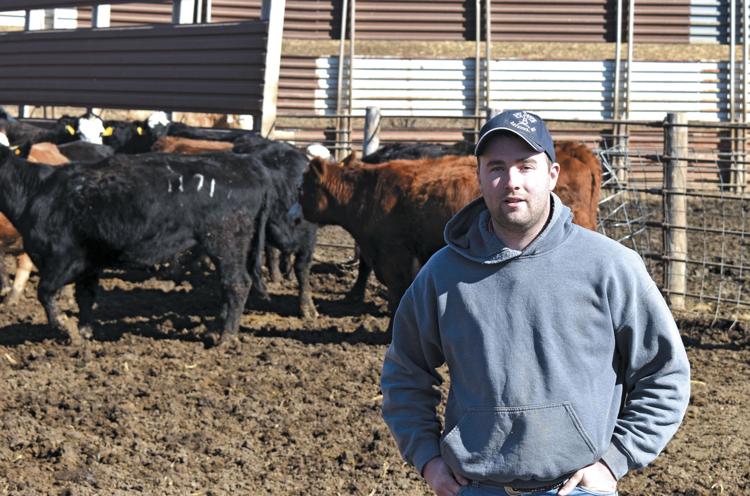 Since the repeal of COOL, organizations like R-CALF have expanded and pushed for a return of the labeling law that set U.S. beef apart from imported meat. The fight came to a fever pitch last month as the U.S. Department of Agriculture reversed a ban that prohibited Brazilian beef imports on Feb. 21.
Lifting the ban
In 2017, USDA banned the import of Brazilian beef due to health code violations, ruling that there were "repeated import violations such as abscesses, ingesta and unidentified foreign material (in) raw intact beef product" from eight Brazilian packing houses.
In February, the USDA lifted the ban siting an extensive audit that was completed with Brazil. It concluded they fixed issues that resulted in the ban. Almost all ag organizations came out in opposition to the reversal. R-CALF was chief amongst them.
"The USDA identified several violations and deficiencies and then found more in 2019," R-CALF CEO Bill Bullard said. "Then in 2020 they went back to look at just two out of the six deficiencies. They did not look at all the plants that previously had been in violation."
While Bullard said his organization was not given the specific reasons the USDA lifted the ban, he speculated that the USDA's policy of open borders led it to work closely and "aggressively" with Brazil to allow imports.
Rep. Dusty Johnson, R-S.D., also came out in opposition to the reversal, asking USDA for more information on how Brazil changed its methods to become safer.
"The Brazilians do not have a good track record in this area," Johnson said. "It's important that we have a firm understanding of what commitments Brazil made."
Eric Jennings, the South Dakota Cattlemen's Association president, said that while SDCA is not thrilled about the prospect of Brazilian beef returning to U.S. markets due to safety concerns, the group isn't overly concerned about the volume.
"It's kind of a first-come-first-serve deal with 50 or so countries that when they reach quota tariffs go way up," Jennings said, adding that Brazilian beef makes up a fairly small amount of imported beef.
From the South Dakota Farmers Union perspective, the Brazilian ban reaffirmed SDFU's struggle with tackling the monopolization of U.S. markets. Luke Reindl, the legislative and communication specialist with SDFU, said they are concerned to see foreign-owned companies playing an increasingly major role in U.S. beef production .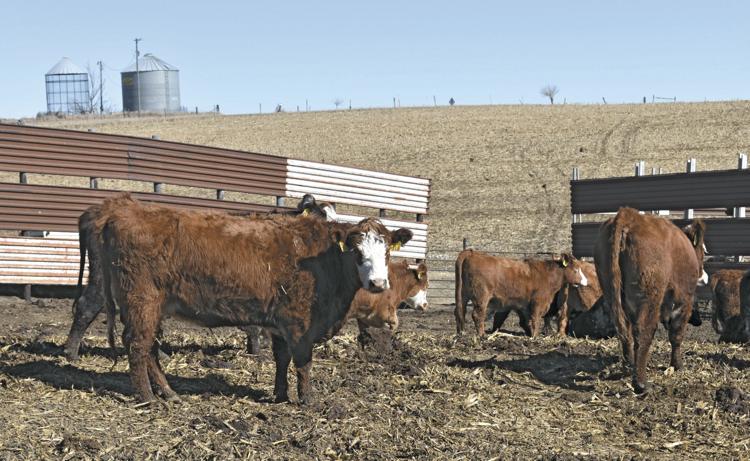 "That's kind of the fight a lot of our members have been relying on us (for)," he said.
The USDA was asked to comment but did not respond.
The larger debate
With the ban on Brazilian beef lifted and U.S. ranchers taking a seemingly ever-smaller cut of the pie while trying to maintain brand identity, Bullard said it's the best time to revisit COOL.
"(The decision) just can't be based on science," Reindl said. "The problem with Brazil was corruption and criminal activity, there is no way to say that corruption won't resurface."
For ranchers like the Nelsons, the decision to welcome Brazilian beef has set a weird precedent by asking U.S. producers to continue to produce a safe, quality product while grouping their beef with historically unsafe beef from other countries.
"It's not right to the American rancher to have their name built up for centuries be wasted on other stuff," Nelson said.
Protecting U.S. beef integrity has been a sticking point for Nelson. The WTO ruling stated that labeling products hurt Mexican and Canadian producers, as they couldn't compete with U.S. beef. But Nelson said that was and still is the point.
Nelson said it is as if the Hereford association sued Certified Angus Beef because their brand was so good that they couldn't sell their own beef.
"That's your fault. Build your own brand. Don't sell your cattle to us and try to sell it as a U.S. brand," he said. "Build a Canadian brand, a Mexican brand, a Brazilian brand. Quit trying to use what we've done."
However, not all ranchers and organizations agree that pursuing COOL is the best route. Jennings said that COOL wouldn't accomplish all the things that producers believe it could.
"I'm a big believer in the free enterprise system," he said. "If there is a dollar to be made by identifying COOL on meat, then people will figure out how to do that. We've reached the consumer base that is demanding COOL meat."
Jennings said established COOL products such as organics and bread haven't been widely successful, so there is no reason to assume that a majority of U.S. consumers would want anything other than an inexpensive source of beef.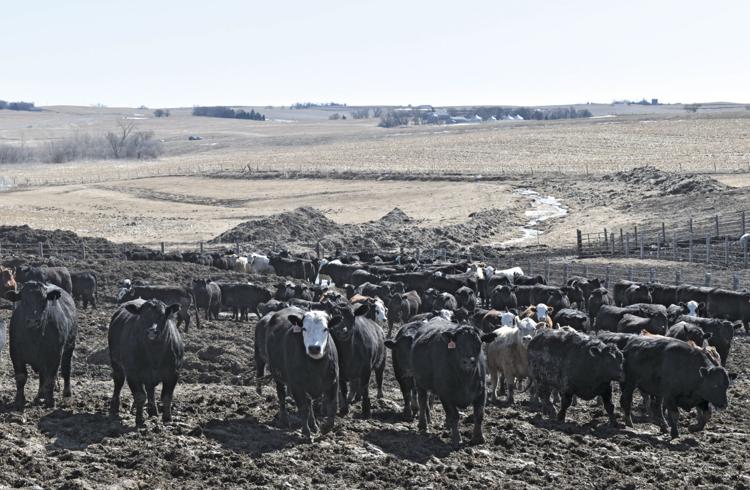 However, Jennings said that allowing Brazilian beef back into the fold leads to many food safety concerns that he hopes the USDA is on top of.
"We have to trust if the government is looking out for our best interests," he said.
Nelson argued that if COOL truly didn't help U.S. producers, it wouldn't have been taken away in the first place.
"That ruling shows that COOL was working," he said. "Canada and Mexico can't argue that COOL was unfair to their prices and then people in the U.S. say that it never helped our prices. You can't have it both ways."
Organizations like SDFU have looked into ways to expand mandatory price reporting as a way to navigate the difficult subject, Reindl said. Mandatory price reporting would mean that any heifer or steer sold in the U.S. would have to be notated on whether or not it was native or non-native.
"It would need to be born, raised and slaughtered in the U.S," he said.
The reality for Nelson, he said, is that they can't compete anymore because Brazilian, Mexican and other countries' beef and cattle are much cheaper due to a lack of regulations and safety standards.
"I have work regulations, feed regulations … there are so many hoops to jump through, which is why we have so many good things here," Nelson said. "If we can't compete economically, we have to differentiate."
Surviving by educating
Survival is everything in today's ag economy, and the Nelsons' approach with Ag in the Classroom and Dine on the County Line aims to improve consumer relations.
Nelson is a fifth generation farmer. He's fed cattle, sheep, hogs, goats and comes from a century farm near Marcus, Iowa. Nelson said his extended family is over 30 people strong, covering every facet of agriculture from ag banking to insurance.
"We never have a question that we couldn't just call a family member for their expertise in this," he said.
But his experience is no longer the standard in the U.S. or even the rural Midwest. Nelson said that his high school class in the 1990s had just a handful of farm kids, and he suspects it's even fewer today.
Nelson recalled one student asking his wife during an Ag in the Classroom event if farm kids even go to school, as their local school had no farm children. These stories are what convinced the Nelsons that educating others and becoming more accessible to the general public is how you win back support.
"The consumers want all the information they can get, and as farmers we want in some way or another to tell our story," he said. "It's a perfect meshing."
While Nelson believes COOL is the best way to differentiate and build trust with American consumers again, he doesn't believe that should be all that is done. He wants to see more transparency in the industry.
Younger generations want that, he said. They're all about brick and mortar shops and knowing who they're buying from. In the future, Nelson hopes that each package of meat that came from their operation has a barcode that can be scanned with more information about the ranch and their family.
"We're doing everything right, so let's scream it from the mountain tops," he said.