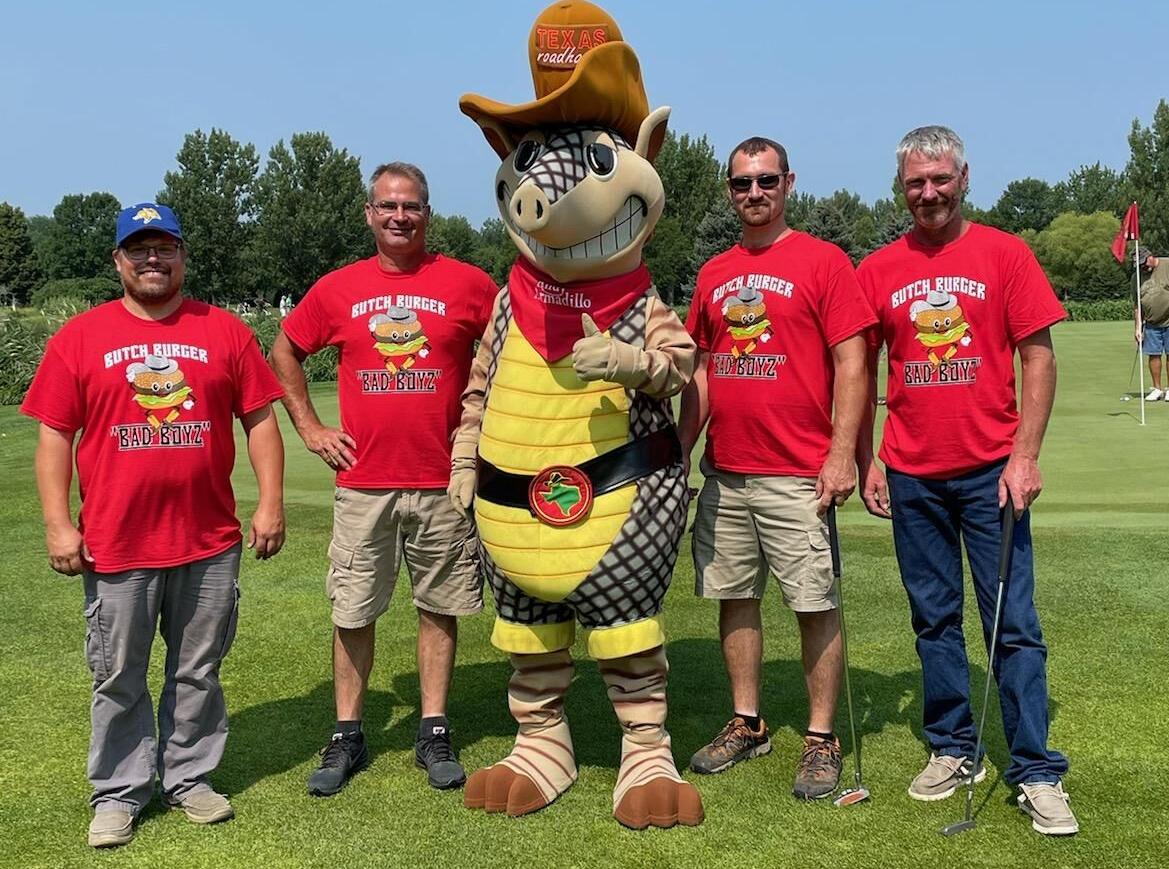 Beef Bucks hosted its 18th annual Beef Bucks Golf Classic Friday, Aug. 6 in Brandon, South Dakota with 240 golfers participating from a five state area.
The event raises money for Beef Bucks, a non-profit organization based in De Smet, South Dakota that promotes and educates consumers about the beef industry
The day started with a flyover from the Vanquard Squad out of Tea, as the teams registered to play. "Texas" Roadhouse's, Andy Armadillo greeted the golfers on the course with an assortment of treats. A new "face" joined in the day as "Butch Burger" made his debut on the shirts of the Montross Team to promote the beef industry. Prostrollo's All-American Auto Mall offered a hole-in-one on hole No. 2 and Randy Fenske of Fenske Cattle Co. offered the opportunity for the golfers to participate in the poker run. At the end of the day, National Beef provided a 16 ounce steak to golfers.
The team rankings follow:
Championship Flight: 1, Sioux Falls Specialty Hospital. 2, The Cattle Drivers, 3, Wrangler.
First Flight: 1, St. Onge Livestock. 2, Prairie Ag Partners. 3, Whiskey Creek Fire Grill.
Second Flight: 1, First National Bank in Sioux Falls. 2, Elanco. 3, Castlewood Farmers Elevator.
Third Flight: 1, Dakota Ethanol. 2, Third Flight, Tyson Foods. 3, National Beef.
The Fenske Poker Run was split between Gordie Skyberg (Caliber Creative) and Patrick McGinnis (Wrangler). The "Skins" game was won by the Nelson Insurance team.
For more information on the Beef Bucks program, go to www.beefbucks.org or call toll-free at 1-888-640-MEAT (6328).