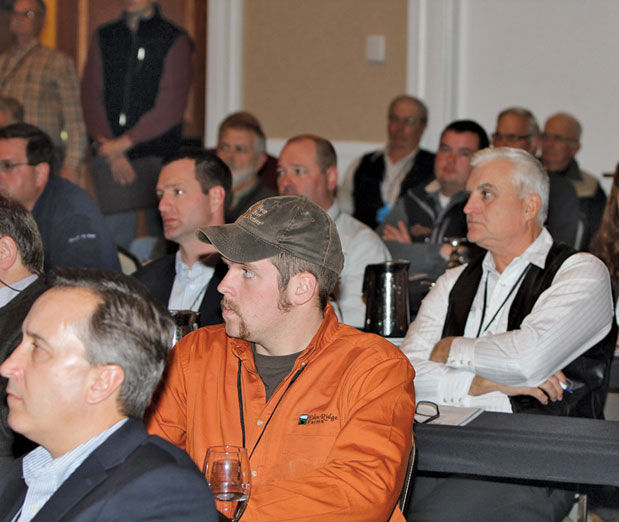 The end of the year is a time to come together and reflect on the successes and challenges we've faced, and 2020 has held no shortage of challenges.
With flexibility and safety in mind, the Iowa Cattlemen's Association will host its leadership summit and annual meeting in a hybrid format this year. Attendees will be able to attend in person or virtually.
The face-to-face event will take place at the Briggs Woods Conference Center in Webster City.
The leadership summit is the culmination of the association's policy development process for the year. Lieutenant Colonel Peter Shinn of the U.S. Air Force will kick off the event Dec. 17 with his presentation titled, "Military Conflict Management for Agriculture Professionals."
Following the keynote, the Iowa Cattlemen's policy committees will meet. These meetings are open to all producer members of the association, and will provide an opportunity for members to give input and vote on various policy topics affecting Iowa's cattle industry.
Lunch will be provided for attendees, and following the policy meetings, the Iowa Cattlemen's Foundation will hold its annual banquet and fundraiser auction.
The annual meeting will be held the next morning, and is also open to all members.
To register for the in-person event or a Zoom link, visit iacattlemen.org.
A tentative schedule follows:
Dec. 17
9 a.m. - Registration and Trade Show Opens
11 a.m. - "Military Conflict Management for Agriculture Professionals" - Lt. Col. Peter Shinn, USAF, Ret.
Noon - Lunch and Awards
1:30 p.m. - M-COOL Task Force Update
2:15 p.m. - Beef Products Committee Meeting
3 p.m. - Trade Show Break
3:20 p.m. - Business Issues Committee Meeting
4:05 p.m. - Cattle Production Committee Meeting
4:50 p.m. - Trade Show Break/ Social
5:30 p.m. - Foundation Banquet Dinner
6:30 p.m. - Scholarship Awards
7 p.m. - Foundation Auction
Dec. 18
9:30 a.m. - Iowa Beef Industry Council Annual Meeting
10:30 a.m. - Iowa Cattlemen's Association Annual Meeting