Jim Woster may be retired from the Sioux Falls Stockyards, but that does not mean he has slowed down.
Woster has been selected as the 2019 Sioux Empire Livestock Show Agri-Business Citizen of the Year by the Sioux Falls Area Chamber of Commerce Agri-Business Division. He is the first person to be recognized with this honor twice in the show's history with his first time as Agri-Business Citizen in 1987.
The Reliance, South Dakota, native started his career at the Sioux Falls Stockyards in 1962 after getting a bachelor's degree in animal science from what was then South Dakota State College. While at the stockyards, he worked for Farmers Union Livestock for a couple of years, then he bought cattle for Greenlee Cattle Packing Co. from 1965 to 1971.
When the stockyards market reporter Les Harding retired, Woster took over running the Exchange and being the market reporter. He did that for 13 years. He became a partner with David Frankman with Olsen-Frankman Livestock in 1981 and spent 23 years with the partnership before retiring in 2004.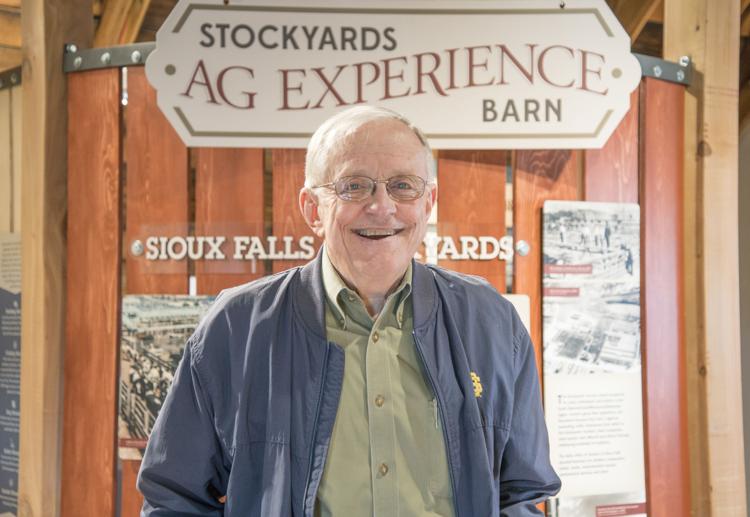 Today, at the age of 78, Woster does some work for the South Dakota State University College of Agriculture, Food & Environmental Sciences and Avera Health. He does not do as much speaking anymore but still writes his column for the Tri-State Neighbor.
"Quite frankly I think I've worn out my welcome. I think I've told the same jokes for the last 40 years," Woster joked.
When the stockyards closed in 2009, Woster realized that once it was closed no one would remember it existed. So, he met with city planner Mike Cooper, who he had worked with when he co-chaired the event center task force, about building something for the stockyards.
Woster's grandiose plan to put up a big building shaped like a pig on the old stockyards grounds did not quite pan out.
"Basically he said we don't need another building in the city, would you look at the old horse barn (at Falls Park)," he said. "We came across the street. We started putting some people together. It worked out good. They kept the original building, but modernized the inside."
The Stockyards Ag Experience opened in 2017, but that was just the first phase. Woster has been instrumental in raising funds for a Stockyards Plaza on 3.8 acres on the southwest corner of the old stockyards property. He hopes they will start work next spring and be able to open in 2020.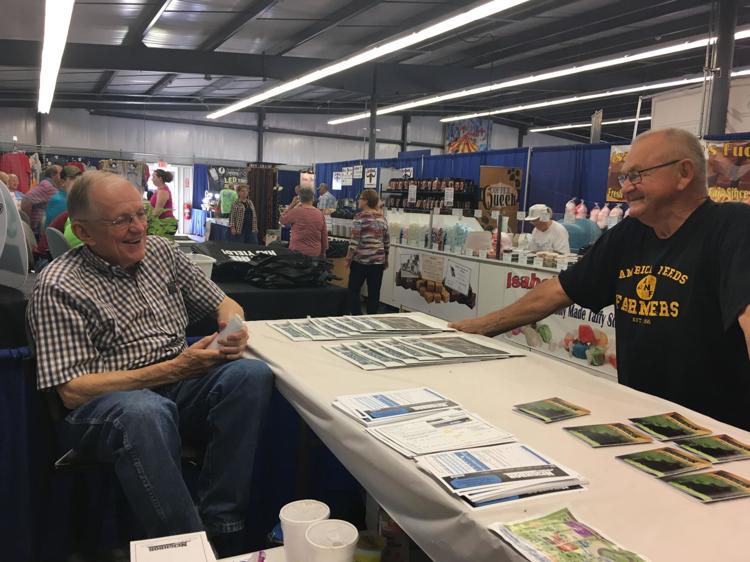 Getting involved in promoting agriculture is nothing new for Woster. He was part of a group that helped get the Agri-Business Division started at the Sioux Falls Area Chamber and helped start the Ag Appreciation Day lunch at the Sioux Empire Fair. Woster has also been a volunteer with the chamber's January livestock show since 1971.
"The chamber of commerce, and I mean this sincerely, has always been supportive of agriculture," Woster said. "At that time, John Morrell & Co., Sioux Nation Ag Center, Zip Feeds, GTA Feeds, locally-owned banks, these all depended directly on farm and ranch people that came to Sioux Falls. They understood the value of farm and ranch people to this city and the region."
Woster believes agriculture is as important today as it was when the chamber's agri-business division began.
"It's still a huge driving force in the city of Sioux Falls," he said. "With all due respect to the health systems and financial systems, which are hugely important to the city, you'd still hate to take out the Smithfields and the ag-related businesses in our city because it would really hurt. We're still in ag country."