Brooks VanDyke didn't expect to find himself in the business of selling purebred Charolais, but he enjoys working with cattle, and he's built a herd on solid genetics.
VanDyke started his purebred operation just north of Elkton, South Dakota when he graduated from high school 20 years ago. His family had black cattle when he was growing up, but there was one white cow his dad gave to him, and they always used Charolais bulls for breeding.
"I kind of got fond of white ones in general, but I never really thought of making a business out of it," he said.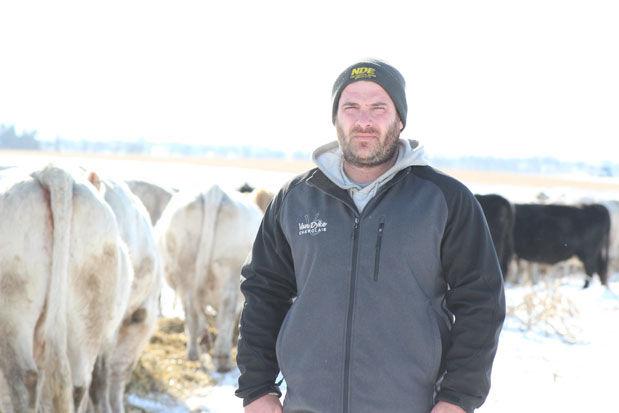 VanDyke bought his first open heifers at the Sioux Empire Farm Show (now the Sioux Empire Livestock Show) when he was a high school senior. The next spring he made the investment of buying 12 bred heifers from Wienk Charolais in Lake Preston. The genetics were good enough that he was able to sell his first bull the next spring.
Now he's found success exhibiting at purebred shows. He's brought his best to Denver for the National Western Stock Show, and he's been a perennial exhibitor at the Sioux Empire Livestock Show and at the Watertown Winter Farm Show in recent years. Last year, his bull, BVD Mr. Impress 1824 ET was the reserve champion Charolais at Sioux Empire and the top selling bull. VanDyke Charolais had the champion heifer in 2013.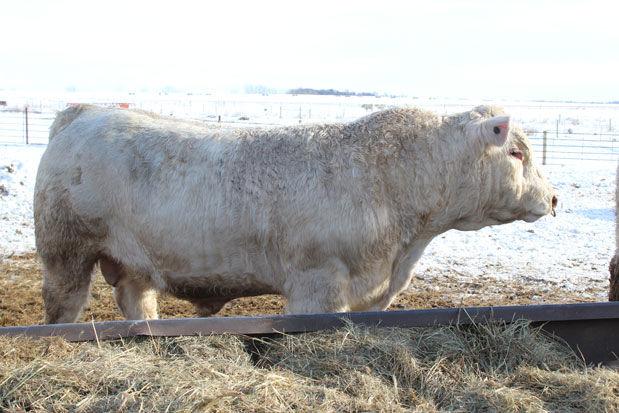 This year, he'll bring two bulls and one heifer. His oldest son, Jack, will be in the show ring with them.
VanDyke and his wife, Stacey, have five kids: Jack, 12, Mason, 6, twins Vada and Briggs, 4, and Delani, 1.
He farms with his dad, Denny, and one employee, Logan Wiskur, who will also be exhibiting a bull at the Sioux Empire Livestock Show this year. They background 400 head of cattle and farm some ground, about a third of which is alfalfa. The VanDykes have a custom baling and hay cutting business, most of which are sold as wet bales to area dairies. VanDyke also works at a dairy in the mornings, feeding cows.
He enjoys the livestock shows for seeing old friends, meeting new customers and checking out other breeders' genetics to see if it would work for their cattle.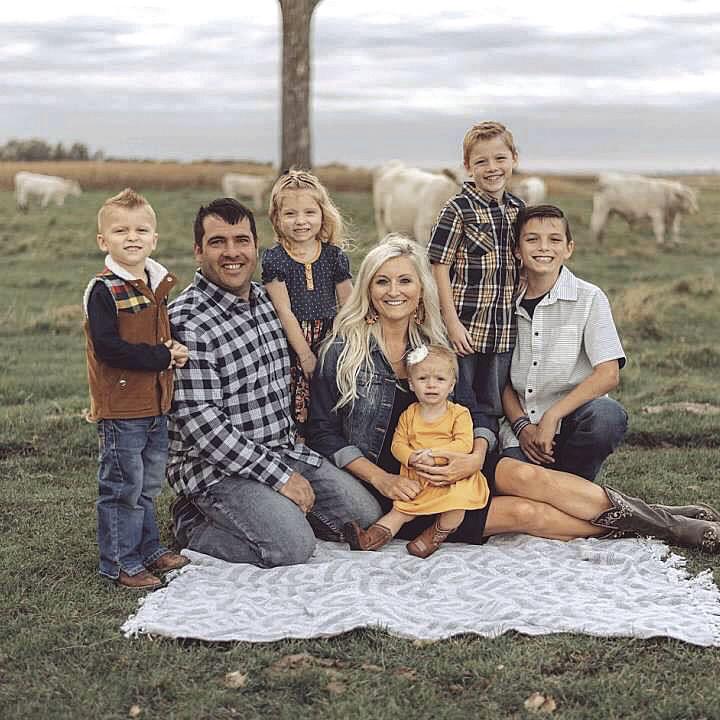 When he's selecting traits, performance is No. 1, he said. He aims for well-rounded cattle. Functionality is important, and they're performance-driven, he said.
"It's got to be something that works for our customers," VanDyke said.